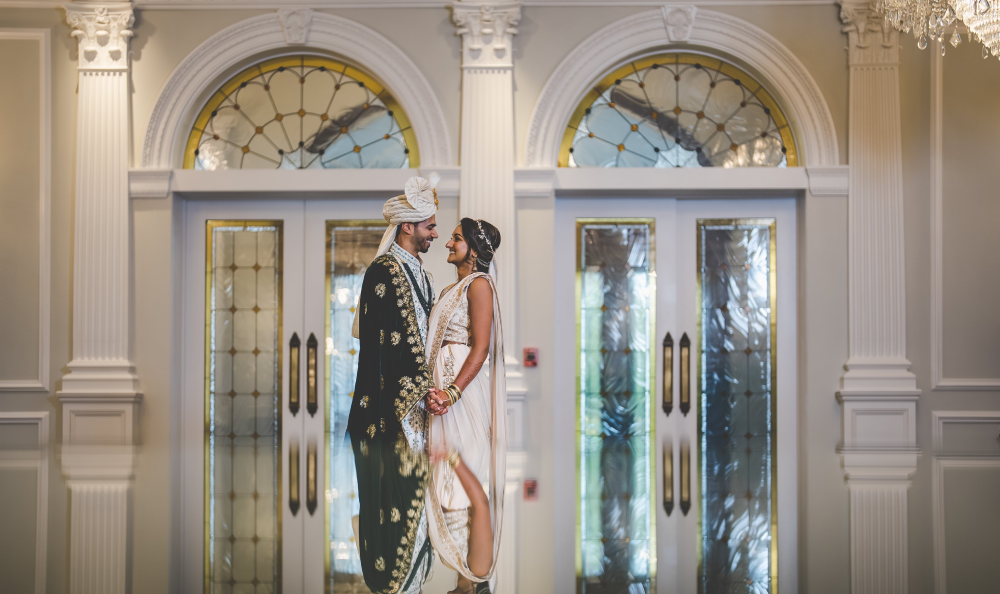 How The Most Beautiful Indian Wedding Venues NJ Make Dreams A Reality
The best NJ Indian wedding venues prioritize tradition. They capitalize on the vibrant decorations and elegance of Indian ceremonies. More so, the top venues embody the perfect style for every couple. Whether you and your fiance want a sophisticated ceremony or an extravagant one, the best location can meet your expectations. Continue reading to learn how the best Indian wedding venues NJ make dreams a reality.
Fragrant Gardens
Indian garden weddings add to the beautiful, vibrant colors that brides and grooms wear. The best venues make garden maintenance a priority. Whether you wish to say "I do" in the midst of October or during the heat of a summer, you can do so in a gorgeous nature setting. The top outdoor Indian venues also maintain stunning water fountains. Their flowing fountains bring even more life to the gardens. Indian couples wearing traditional red outfits stand out in the bright greenery and blue fountains. Bring your fairy tale ceremony to life at the best outdoor wedding venue in NJ.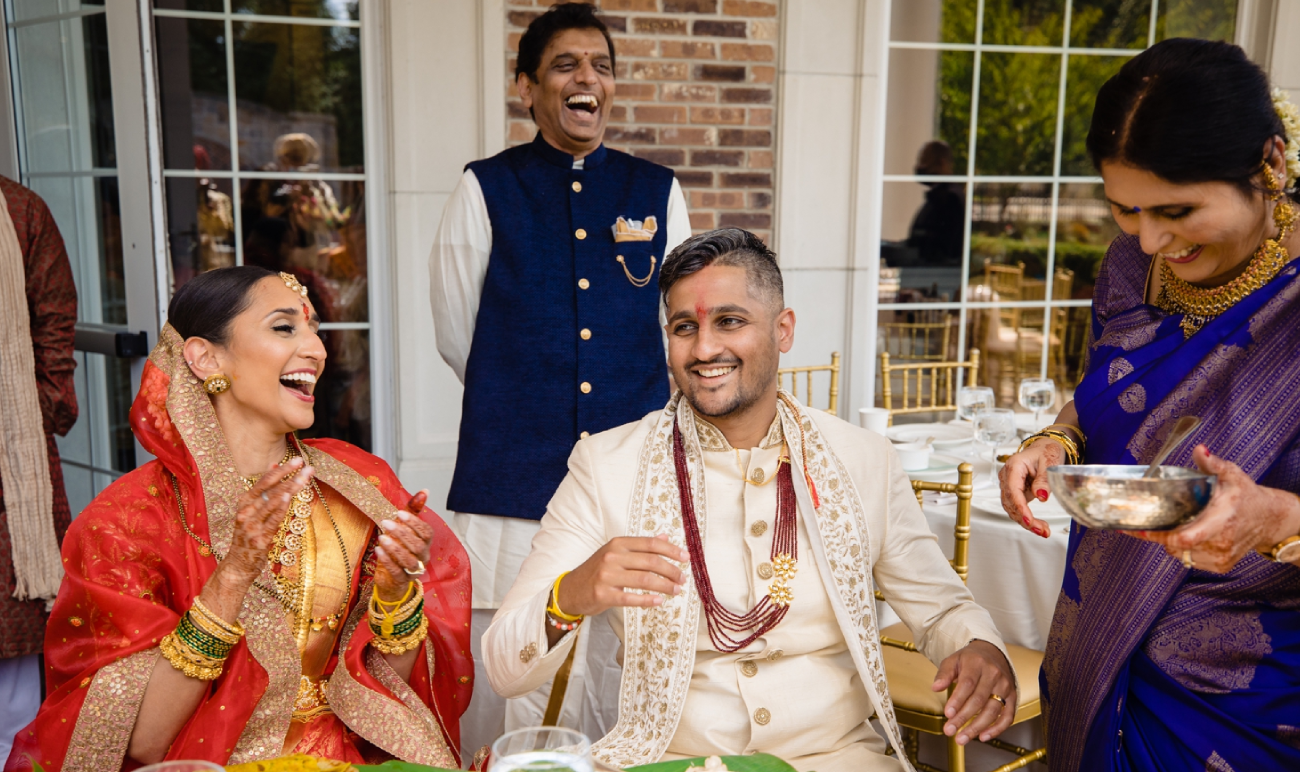 Charming Architecture
Additionally, the best South Asian wedding venues NJ have charming architecture. Their mansions make for great photograph backdrops inside and outside. The intricate designs are eye-catching both up close and from afar. However, they could never steal the show from the bride and groom. Instead, they highlight your bright red attire and match the elegance of your gold accessories. Build the perfect photo album with the best backdrops that NJ has to offer.
Traditional Indian Decor
Even the most contemporary Indian couples long to keep tradition alive throughout their wedding celebrations. The top Indian wedding places understand this desire. They work with couples to create the perfect Indian-themed atmosphere. Decorate the ballroom with gorgeous, appropriately colored flowers. With so many traditional decorations, your dream wedding is sure to become a reality. Just leave it to the best venues for Indian weddings in North Jersey.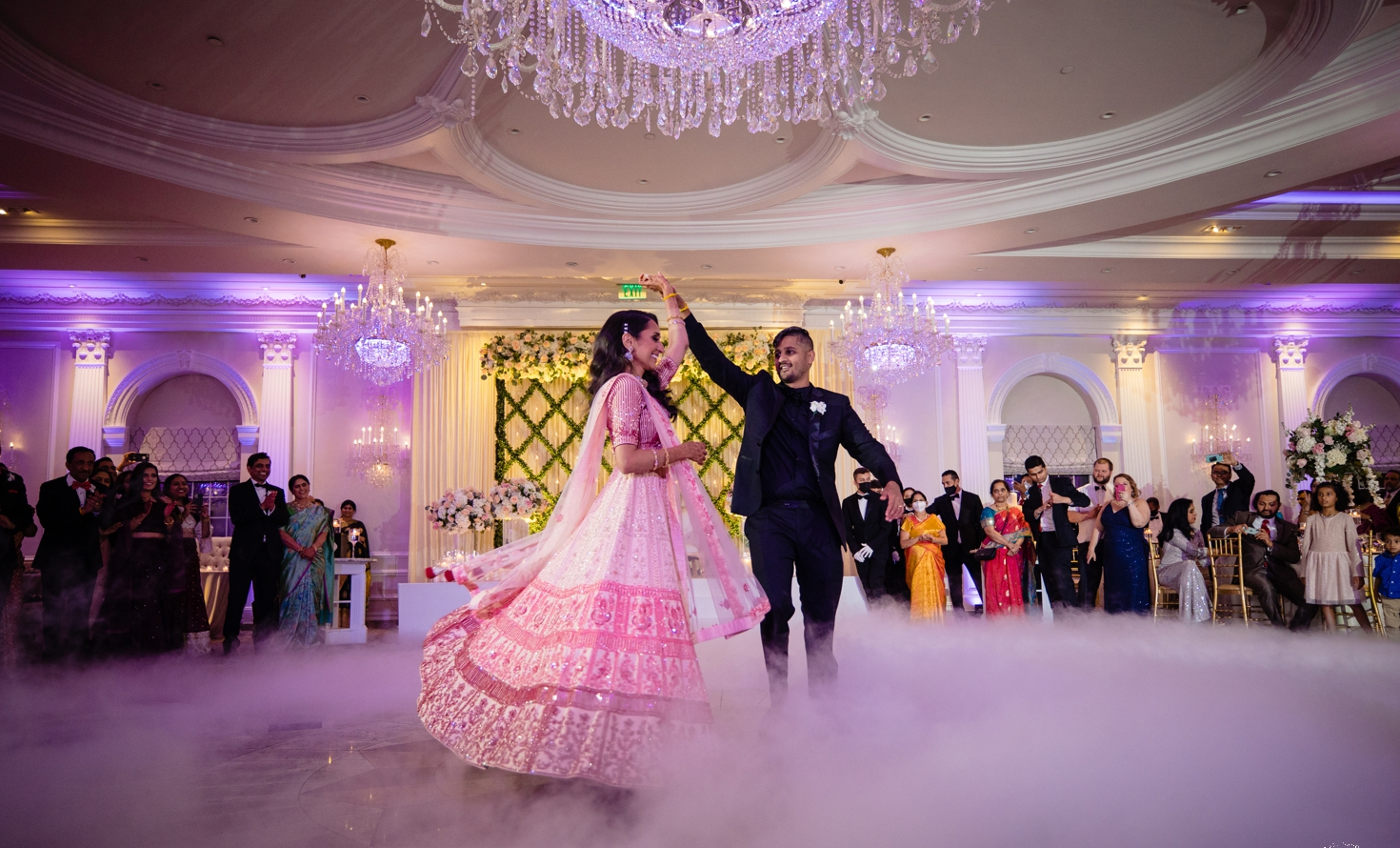 Luxurious Ballrooms
Elegant Indian wedding venues in Bergen County also present couples with luxurious ballrooms. Indian tradition calls for a lot of dancing. The bride's family dances, the groom's family dances and, of course, the couple shares their first dance together. The top wedding venues guarantee beautiful settings for these memorable celebrations. Their ballrooms feature elegant chandeliers and offer plenty of room for celebrating the night away. This is yet another way that North New Jersey Indian wedding venues make dreams a reality.
Spacious Bridal Suites
Finally, the top venues provide couples with spacious bridal suites. Bridal parties always need a great deal of time and space to prepare for the big day. Fortunately, the best locations for weddings understand your necessities. Their extravagantly decorated suites are perfect for brides to put on their traditional Indian dresses. Brides get ready alongside their bridesmaids before guests welcome the Groom's family. Search for Indian wedding halls in New Jersey that offer the most spacious bridal suites. Then, you can throw the wedding of your dreams.

Honored Cultural Traditions
New Jersey's top Indian wedding reception venues take pride in honoring cultural traditions, rituals, and beliefs. These luxurious spaces understand these cultural elements are what makes Indian weddings so special, meaningful, and unforgettable. As such, the top multicultural wedding venues NJ help you incorporate special customs and traditions into your wedding details. Here, you'll enjoy luxurious ceremony spaces, spacious dressing suites, and outdoor celebration options. These create the perfect location for your Mandap. Surely, the best Indian wedding venues Northern NJ take pride in honoring cultural beliefs, rituals, and traditions.
Magnificent Dance Floors
Dancing is a major part of Indian wedding receptions. The best locations for Indian weddings NJ offer plenty of space for bhangra and Bollywood-style dances. Your wedding party needs to include an impressive dance floor that is both luxurious and vibrant. After all, this is likely the place where you and your guests will get to have the most fun. With a great floor beneath you, it is impossible not to cherish every moment of your special day. Indeed, magnificent ballrooms at Indian wedding venues near NYC often come with spacious, ornate, and vibrant dance floors.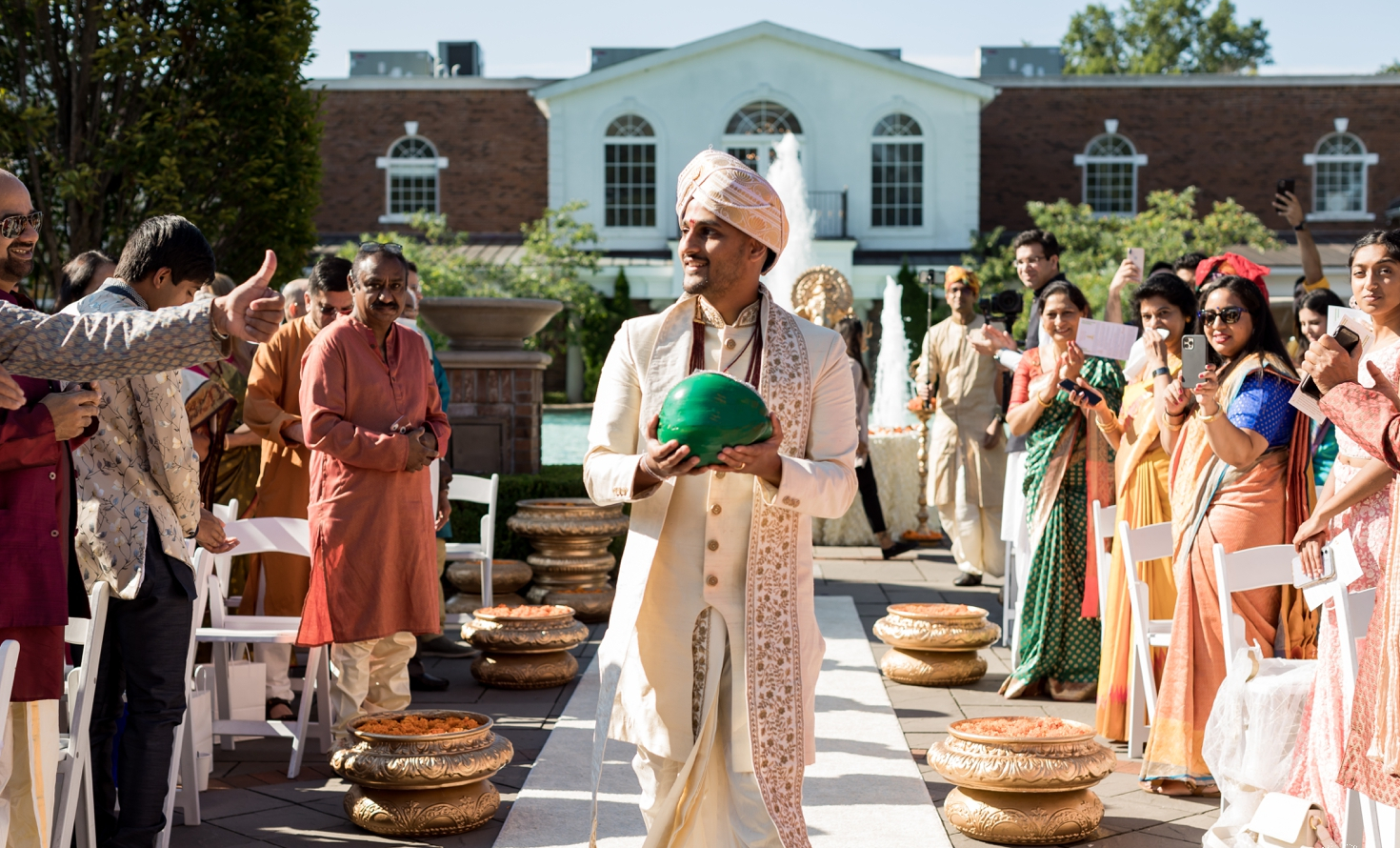 Romantic Spots For Your Ceremony
The most romantic, traditional wedding venues are filled with picturesque spots for your ceremony. These luxurious locations have beautiful wedding venue chapels on site New Jersey where you can host your ceremony under an altar. Additional spaces can be arranged for your traditional Baraat and Kanya Agaman arrival as well. During the springtime, summer months, and early fall, host your ceremony outside – surrounded by blooming gardens, flowing fountains, and charming gazebos. Of course, there are always two indoor chapels for when the weather is uncooperative.
Experienced Event Planners And Coordinators
When you throw a party at NJ's best Indian wedding venues, you'll have access to experienced event coordinators. If you and your spouse are planning all-by-yourself, this can be incredibly helpful. A skilled event planner serves as a one-stop-shop for any questions, concerns, or changes you have about your wedding day. They're skilled in coordinating unforgettable multicultural ceremonies from end-to-end. They'll help organize your planning, so that no piece is unmissed. With their support, you can easily navigate transportation, videography, photography, entertainment, DJ's, floral décor, makeup, and invitations.

Impeccable Guest Service
Choose a luxurious, romantic Indian wedding venue North Jersey that's renowned for stellar guest service. Ask recently-newlywed couples or read some Google reviews to learn more about the quality of service here. You can also talk with your vendors – who may have experience working at the venue. Service and guest experience will make a huge impact on your memorable wedding day. You want to choose a location that knows how to work with couples on the most important day of their lives. Surely, look for an NJ Indian wedding venue that is renowned for impeccable, white glove guest service.
Space For All Of Your Guests
It's no secret that Indian weddings tend to have higher-than-average guest counts. So, you want to choose a venue that can comfortably accommodate your friends, family, and loved ones on your special day. Before you start touring venues, get a rough estimate of your guest count. This way, you can choose an elegant formal vision that aligns with your needs. Sit down with your partner to organize your guest list together. If you are nervous about narrowing down your guest count, choose a venue first. Then, use their max capacity as seat limit. Definitely, choose a beautiful Indian wedding venue outside of NYC that has plenty of space for all your guests.

Personalization That Suits Your Vision
Getting married is an incredibly intimate, truly personal affair. As such, you need to choose a popular NJ wedding venue that reflects you and your soon-to-be-spouse as a couple. Trust your gut when choosing the right venue. You want to choose somewhere that feels true to you both, but also contains plenty of unique touches. Speak with the on-site venue manager to learn about customizing your wedding day to meet your vision. Absolutely, look for traditional Indian wedding venues North New Jersey that match your dreams, preferences, and vision.
Central Location
Of course, you'll want to choose glamorous Indian wedding halls NJ that are convenient and centrally located for all your guests. Many Indian weddings have guests traveling from all over the globe. So convenient access to major highways and international airports is always important. The Rockleigh is less than 40 miles away from LaGuardia (LGA), John F Kennedy (JFK), and Newark (EWR) International Airports. So, it's less than a one-hour drive for guests flying in. Certainly, alleviate event planning stresses with a conveniently-located Indian wedding reception venue Northern NJ.
Gourmet Catering Options
The best Indian wedding locations NJ aim to deliver memorable, wonderful culinary experiences for all of their multicultural guests. To help you serve an unforgettable meal, these venues can recommend experienced caterers. They can even help you partner with multicultural event planners – who can help plan an amazing end-to-end experience. These locations work with a wide range of professional ethnic caterers. With their help, you can make your friends, family, and guests feel as if they never left home. Absolutely, your unique wedding venue NJ should help you partner with highly-recommended Indian caterers.
Ornate Table Settings
Indian wedding places in NJ provide their guests with ornate, convenient table setting options. Everything from glassware, napkins, table linens, and chairs. Your venue can also provide table numbers. These are traditionally available in neutral colors like black, white, grey, and ivory. If you are planning an outdoor ceremony, there will be a specific, designated set of chairs as well. For Indian-style buffet receptions, the wedding venue near Teaneck NJ can also provide separate dishes and cutlery. Then, these can be stacked and neatly laid at the buffet. Certainly, the best Indian wedding spots offer ornate, elaborate table settings.
Your venue plays a big part in your special day. Fortunately, the best wedding venues in North Jersey bring tradition to every Indian wedding. At the same time, they maintain gorgeous gardens for saying "I do". They also present unbelievable architecture and can decorate with beautiful, Indian decor. Their luxurious ballrooms are perfect for your traditional Indian dances. Get ready for your big day in spacious bridal suites as well. The best Indian wedding venues make dreams a reality in various ways.