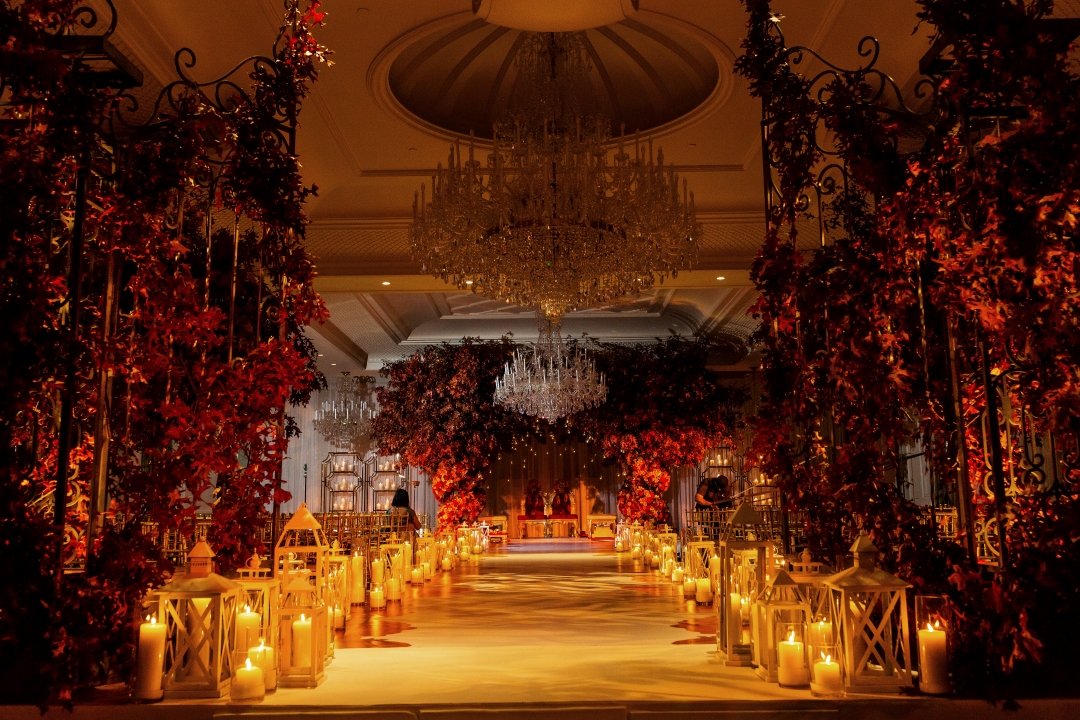 How Multicultural Wedding Venues NJ Host Exquisite Events
Multicultural couples approaching their wedding dates are on the lookout for the best NJ venues to host their event. The appropriate NJ multicultural wedding venues guarantee your special day the proper authenticity you need. With so many venues located throughout upstate, north Jersey and central NJ, it can be difficult to locate the best option to for your dream wedding. With the wedding process being complex enough, it is crucial to find a venue that properly honors your culture. Whether you are having a mixed marriage of American, Indian, Asian, Armenian or Pakistani, your venue should provide a lasting and memorable experience. Read on to learn how the best multicultural wedding venues NJ host exquisite events.
Cater To Your Needs
The best multicultural wedding venues throughout NJ work to cater to your cultural needs. These venues are knowledgeable in hosting Glatt Kosher, Indian, Russian, and Persian events. Throughout the planning process, they are firmly aware of the design, arrangements, and ceremonial requirements your event offers. NJ venues encourage you to share the most important traditions of your culture and your family. Through this process, venues seek to bring your family together in an intimate and harmonious manner. The best outdoor wedding venues throughout New Jersey ensure your needs are met to guarantee exquisite events.
Honor Family Traditions
NJ multicultural venues pride themselves on their ability to honor your family traditions. For example, sophisticated venues can provide fire setups at the center of the Mandap for Indian ceremonies. Similarly, venues can provide turmeric space and open spaces for your Haldi ceremony. For Glatt Kosher receptions, venues can provide spaces for your Hora or Mitzvah dances, as well as your Blessing of the Challah. Throughout your planning process, venues consistently look to cater to, and learn more about the traditions that are most important to you.
Offer Unique Cuisines
When you are looking for the best venue for your special day, you need to find a venue near NYC that offers authentic cultural cuisine. The food you serve is one of the most integral aspects of your reception. Years after your ceremony, your guests will still remember the food you serve. New Jersey venues specialize in Continental and Kosher cuisines. If you are looking to serve Glatt Kosher or Indian dishes, luxurious venues can arrange exceptional catering services. Highly trained chefs can additionally personalize menu items to your preferences or seasonal influences. The best multicultural wedding venues throughout New York and New Jersey offer unique cuisines to cater to your special day.
Authentic Music & Decorations
Multicultural wedding venues in NJ can adorn your ceremony with authentic music and decorations to add to authenticity. Vibrant colors like red, gold, burgundy, and orange are a major theme of Indian weddings. Glatt Kosher ceremonies need a Chuppah for the bride and groom to stand under. New Jersey venues are incredibly experienced in providing the appropriate music and decorations for your event. Venues can source charming, sophisticated decorations to contribute to the atmosphere of your event. At the same time, they can recommend quality bands, DJ's, and musicians that specialize in cultural music. The best multicultural wedding venues in NJ can provide your special day with authentic music and decorations.
Provide Experienced Planners
The best multicultural wedding venues in NYC and NJ provide experienced planners to assist you throughout your process. Planning your wedding can be extremely stressful. The process becomes even more difficult when you look to include authentic cultural influences. Experienced planners help you coordinate menus, photography, flowers, music, and accommodations. Some of the best planners can even help you locate makeup specialists, invitation makers, skin care professionals, hair stylists, or transportation services. The best planners help you reduce the stress associated with planning details for your special day.
New Jersey couples are searching for the best wedding venues to host their exquisite event. The best multicultural venues provide high-quality services that explicitly cater to your needs. Throughout planning, they seek to honor and implement your family traditions. Venues offer authentic, exceptional cuisine. They can additionally provide you with authentic music, decorations, as well as experienced professionals. Consider the points above if you are interested in how the best multicultural wedding venues NJ host exquisite events.