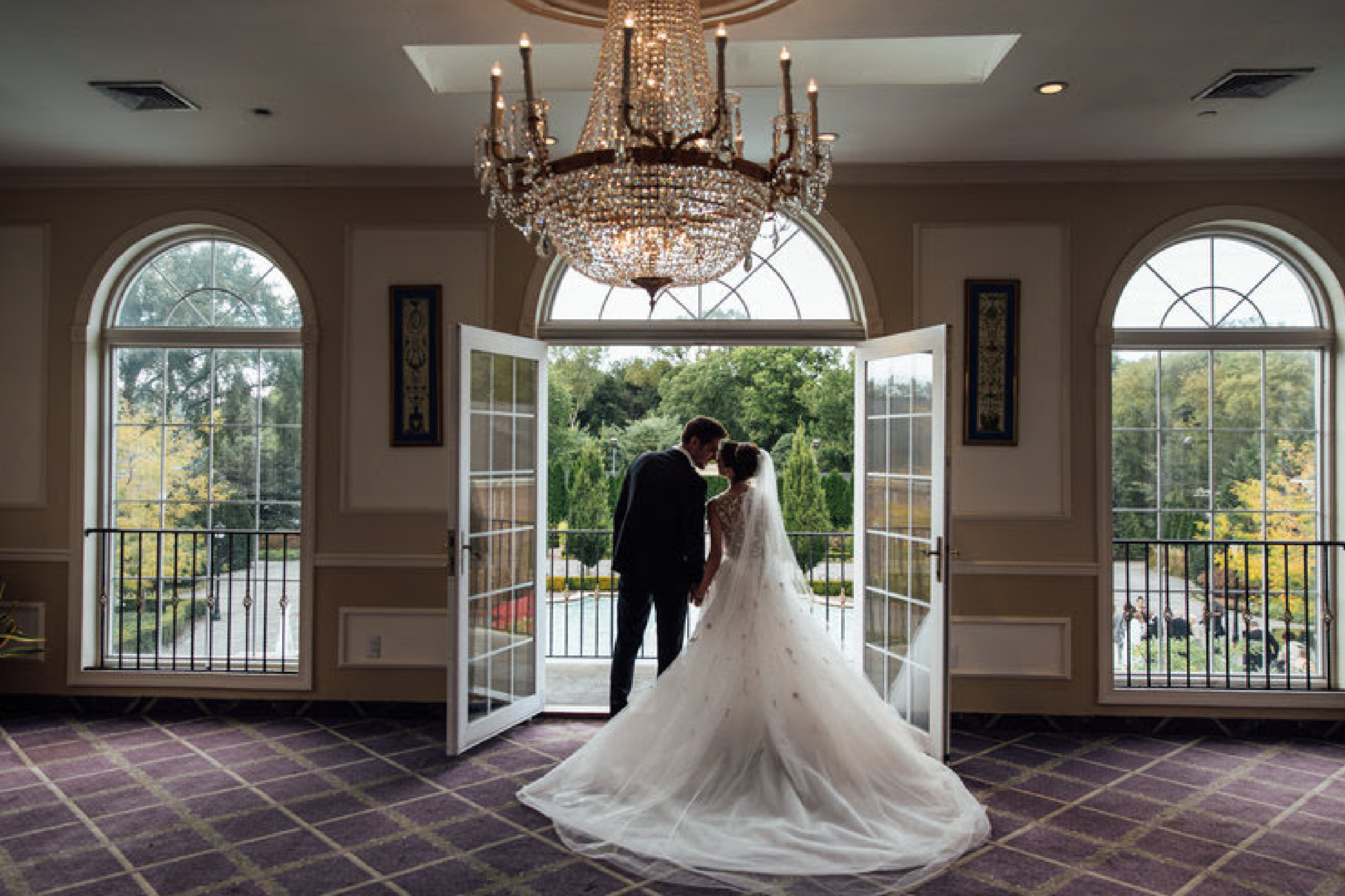 Unique Wedding Venues NJ That Impress Guests
Throughout planning their events, many couples are considering New Jersey's most unique wedding venues. Choosing a unique venue helps to wow your guests and make your event memorable. An out-of-the box venue can certainly help you host a memorable ceremony that makes a lasting impression on your friends and family for years to come. If you are interested in the top ways unique wedding venues NJ impress your guests, continue reading this post.
A Wow-Worthy Ambiance
The most unique year round wedding venues near Paramus are sure to deliver a wow-worthy ambiance. Our luxury-driven Bristol Ballroom and Grand Pavilion are truly breathtaking – featuring sparkling crystal chandeliers, glowing fireplaces, ivory silk damask table linens, and outdoor accessibility. All these lavish amenities are oh-so elegant and unforgettable. The photo-ops in these opulent ballroom spaces are second to none. Receptions here are known for magical guest experiences, award-winning cuisine, and unsurpassed luxury. Certainly, discover a wow-worthy ambiance at the most spectacular wedding venues Bergen County.
Magnificent And Luxurious Details
Every detail counts at the most unique wedding locations North Jersey. The Rockleigh is renowned for our attention-to-detail in every opulent space. Our majestic property boasts so many lush amenities both inside and out – including intimate gardens, on-site chapels, high ceilings, and dramatic grand staircases. This elegant venue simply exudes authentic luxury and classical elegance. For a magical indoor affair with a bit of outdoor flair, these venues add a touch of romantic charm to every celebration. Surely, the most unique wedding halls Northern NJ are recognized for their magnificent and luxurious details.

Private All-In-One Property
The most extraordinary luxury wedding venues NJ uniquely provide a private, all-in-one property for elegant celebrations. The Rockleigh welcomes you to host your ceremony, cocktail hour, and reception on our scenic indoor-outdoor property. Set on the picturesque landscapes of Northern NJ, our outdoor gardens feature blooming flowers, flowing fountains, and an on-site chapel – perfect for your romantic ceremony. Host your cocktail hour on these impeccably manicured grounds too, while guests slowly transition indoors to luxury-rich ballrooms. Indeed, the best wedding properties throughout New Jersey uniquely provide guests a private all-in-one property.
An Expertise With Luxury Clients
NJ's best wedding venues are no stranger to accommodating luxury clients and high-profile guests. Over our 25 years in business, The Rockleigh has been proud to host the most opulent wedding celebrations and social events. If you love luxury – you'll certainly love The Rockleigh. There's truly nowhere better to say "I Do" and spend the most important day of your life. Definitely, the best wedding venues near Bergen and Passaic County have a special expertise in accommodating luxury clients.

Stunning And Spacious Estate
Host your unique wedding on a stunning and spacious estate at the Rockleigh. Our indoor outdoor wedding venue in NJ can comfortably accommodate 200+ of your closest friends, family, and loved ones. Exchange vows in our outdoor gardens – with plenty of seating for all your guests. Then, take your cocktail hour to a new level of luxury with an assortment of fresh hors d'oeurves and premium open bar service. Our spacious estate additionally offers private bridal suites where you can get pampered for your big day in style. Absolutely, the most unique and luxurious wedding estates are known for their expansive guest capacity.
Historic Location
The most unique wedding venues are located on historic grounds to ensure you host a memorable event. While chic, modern venues are trendy, they sacrifice the historic, rustic appearance that is so timeless. Historical grounds are accompanied by stunning gardens, exquisite artwork, and architecture honored by time. The combination of these antique furnishings contributes to a sophisticated elegance of old world charm. As you prepare to plan your event, consider choosing a Fort Lee wedding venue set amidst a unique, historical setting.

Offer Plenty Of Event Space
The best and most unique wedding venues in northern New Jersey offer an abundance of event space. Throughout your reception, you need plenty of space for your guests to socialize, eat, drink, dance, and party. You should not have to cram into small event spaces that serves multiple functions. The best venues offer a separate space for your cocktail hour, dining, and a separate ballroom dance floor. If you are hosting your ceremony and your reception at the same location, consider the need for additional space to entertain your guests during transitional periods. New Jersey's most sophisticated and unique wedding venues offer plenty of event space for your guests.
Provide Experienced Team
The most unique and elegant wedding venues near NYC provide you with an experienced team. Even in the most gorgeous location, you will not be happy on your wedding day with adequate service. The best venues pride themselves on the service they provide, atmosphere they create, and cuisine they serve. Venues employ experienced waitstaff, bartenders, and extremely knowledgeable event specialists. They offer highly trained culinary teams that can prepare seasonal, personalized, or cultural cuisines. These experienced professionals will be a key remembrance amongst you and your guests from your wedding day. If you are looking to impress your guests with a sophisticated, unique wedding venue, look for locations that provide you an experienced team.

Include Luxury Amenities
Unique wedding venues in New Jersey provide couples access to luxury amenities for their ceremonies. From in-depth cocktail hours to gourmet hors d'oeuvres, New Jersey wedding venues strive to impress your guests at every step along the way. A number of luxurious amenities exist within the venue themselves. Impeccable gardens, glowing fountains, and grand staircases stand out in the minds' of your guests, as well as creating incredible backdrops for your photographs. As you look for the best unique wedding venue in NJ, consider luxury amenities provided to you and your guests.
Cater To Cultural Events
Unique North Jersey wedding venues cater to a number of cultural wedding events. This helps guarantee your special day receives the authentic cultural touches to impress your guests. Many New Jersey venues are experienced in hosting Indian, Russian, Persian, Glatt-Kosher, and traditional Muslim weddings. They encourage you to incorporate traditions that are important to you and your family. Many wedding venues in New Jersey can even prepare Continental and Kosher cuisines, as well as being able to recommend professional services for Glatt-Kosher or Indian catering. Consider New Jersey wedding venues ability to cater to the cultural needs of your event in order to wow your attendees.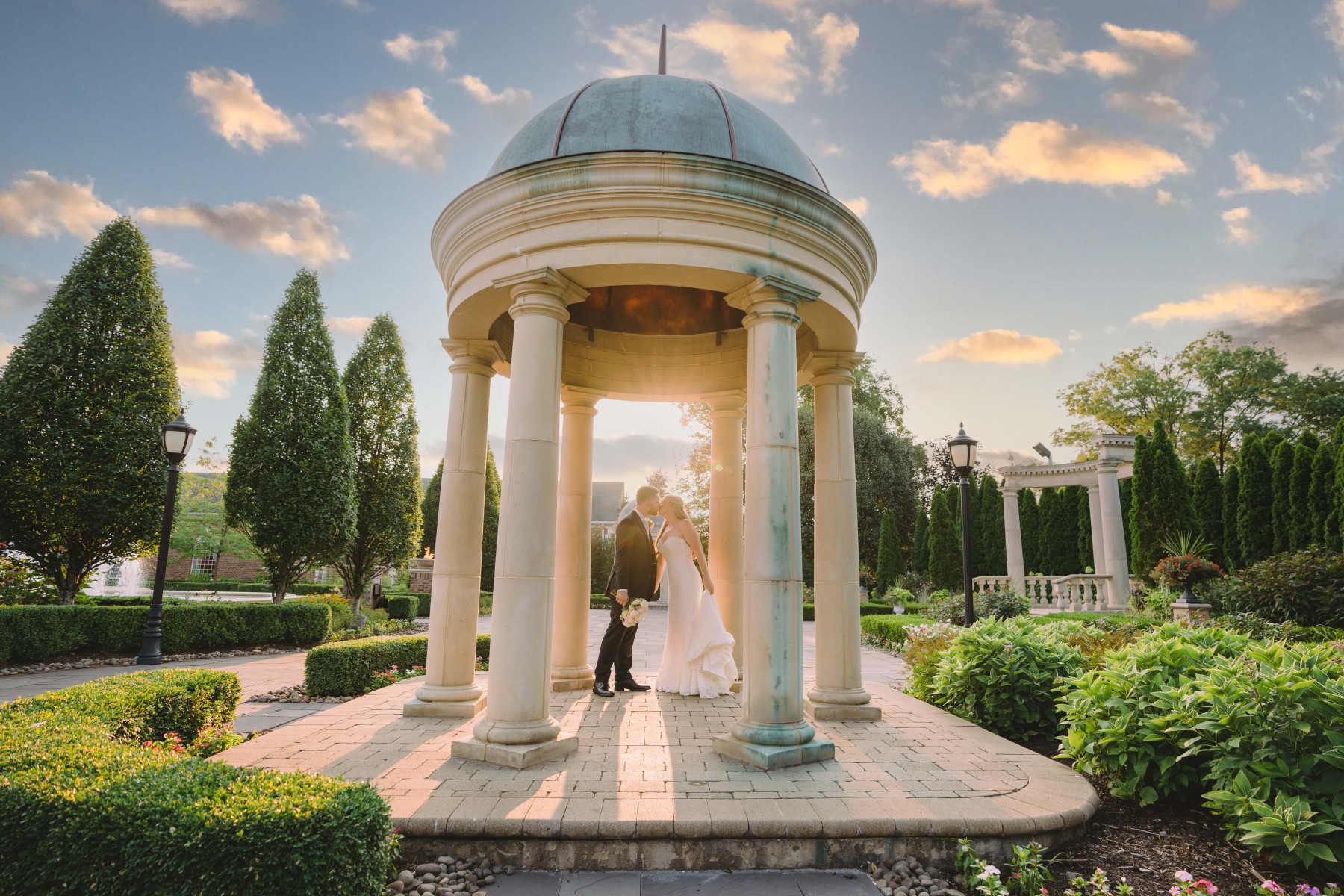 As couples plan their special day, a number are choosing New Jersey's unique wedding venues to host their events. NJ has a number of events located on beautiful, rustic, and historic properties. Norther New Jersey venues offer plenty of event space for dancing, eating, and ceremony space. They provide you and your guests with an experienced team to cater your needs. They provide complex luxury amenities to leave a lasting impression on your valued guests. Furthermore, the best New Jersey venues are able to cater to a number of cultural weddings and ceremonies.