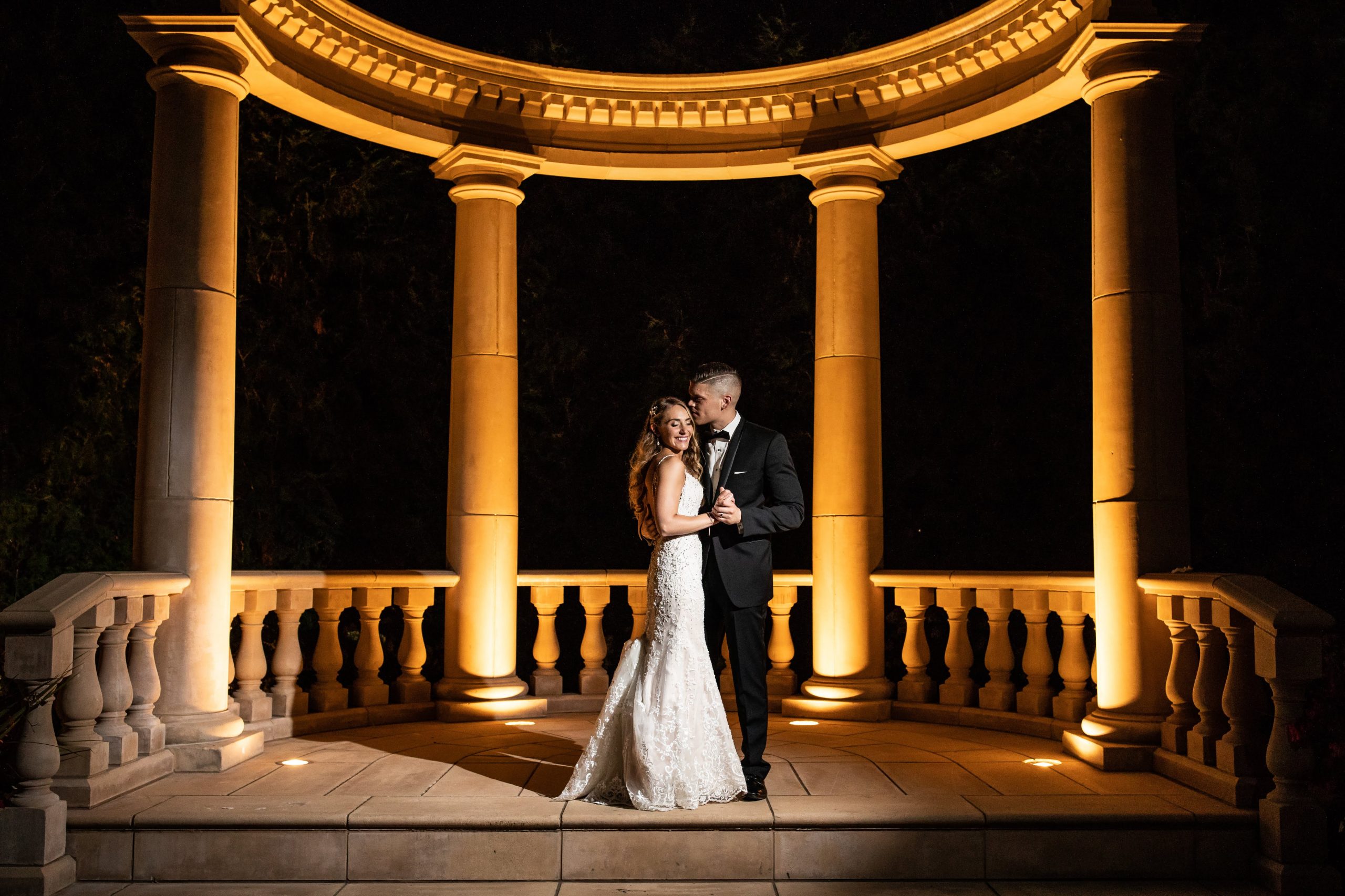 Plan A Traditional Ceremony At A Beautiful Wedding Venue With Chapel On Site New Jersey
There are a few necessary steps to plan an honored, authentic, and traditional ceremony at a beautiful wedding venue with chapel on site NJ. Your wedding ceremony, cocktail hour, and reception is one of the biggest events you're ever going to host. The entire planning process can appear incredibly daunting, complicated, and overwhelming at-times. This is especially true when organizing a ceremony with respect to your cultural background, childhood dreams, religious beliefs, and family traditions. So, newly-engaged couples should clearly understand what the traditional wedding planning and coordination process entails. This way, you can design the wedding of your dreams without too much stress, worry, or complexity. Read on to learn about planning a traditional ceremony at a beautiful wedding venue with chapel on site New Jersey.
Choose Your Dream Venue
Before you start planning, find a traditional, time-honored venue with a stunning wedding chapel NJ on-site. The venue you choose can quite literally make-or-break your entire wedding day event. For a traditional event, find a wedding destination with beautiful, stunning, and romantic chapels where you can say "I Do." Depending on your preferences, there should be chapels available both inside and outdoors. For outdoor garden weddings, look for exquisite chapels that overlook impeccable landscapes, blooming flowers, flowing fountains, and charming gazebos. Absolutely, choose your dream location to host a ceremony at a wedding venue with chapel on site NJ.
Narrow Down Some Dates
Before making any final decisions, narrow down some dates for your traditional wedding ceremony and reception NJ. Have at least two or three dates in mind. When you're more flexible with dates, it will be easier to secure your dream wedding venue. Start off by deciding the time of year and season that you want to get married in. Spring and summer weddings are popular for couples looking to incorporate outdoor elements into their party – whereas autumn and winter events exude unique, natural scenery. From here, sit down with your partner and look at a calendar together. Select a few dates, with careful consideration to family conflicts, work obligations, daily schedules, holidays, and guest availability. Certainly, narrow down some dates to start planning a traditional ceremony at a wedding venue with chapel on site NJ.
Decide On Your Colors
With some dates in mind, you can start deciding on colors for your glamorous traditional wedding NJ. Thankfully, this is one of the most fun, rewarding, and enjoyable parts of the wedding planning process. During this phase, you and your soon-to-be spouse get to focus on designing a wedding color palate that you both love. For a traditional wedding, there are no standard, one-size-fits-all colors to choose from. Instead, you may want to speak with family members, reflect on your traditions, and look back to the past to come up with authentic, memorable inspiration. Today, many traditional couples choose from colors like white, gold, burgundy, as well as softer shades of pink, navy, red, and purple. For a more sophisticated feel, stick with the traditional, classical black and white palate.
Get Yourself Organized
To alleviate complexities during the wedding planning process NJ, take smart steps to keep yourself organized. Nowadays, brides use online documents, spreadsheets, notebooks, and other systems to organize all their important wedding day thoughts. There are even special mobile smartphone apps made to simplify wedding planning. These note-taking resources can be used to jot down vendor information, special requests, contact details, and more. Plus, these online tools let you keep track of your guest list, plan out seating arrangements, and organize your wedding registry. Indeed, get yourself organized when planning a ceremony at a wedding venue with chapel on site NJ.
Send Out Save-The-Dates And Invitations
After taking all of these steps, you're ready to start sending out save-the-date cards and invitations. If you'd like, your wedding venue can always give you recommendations on calligraphers and invitation vendors. For save-the-dates, you should try to send these messages about five to ten months prior to your wedding. Invitations, on the other hand, can be sent about ten to fifteen weeks before your event. On these cards, be sure to request an RSVP, and ask respondents to list any dietary restrictions or culinary preferences.
There are several key steps to help you plan a dream ceremony at a wedding venue with chapel on site in NJ. Start off by choosing a stunning, luxurious grand ballroom wedding venue near me. Next, narrow down some potential dates that you can get married on. From here, focus on getting yourself organized and choosing your dream color palate. Then, you can start getting ready to send out formal invitations and save-the-date cards. Follow the points above to learn about planning a traditional ceremony at a beautiful wedding venue with chapel on site New Jersey.