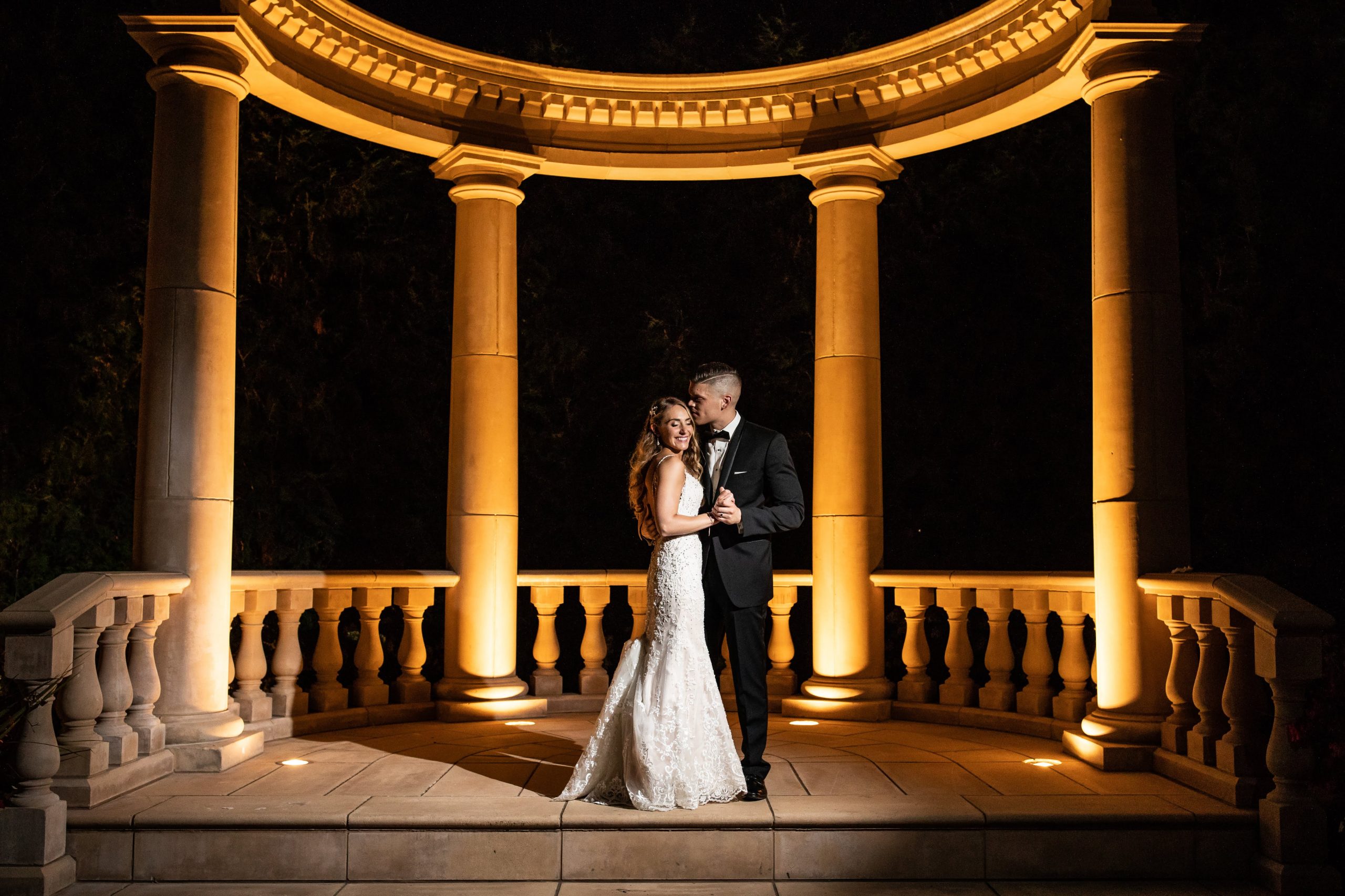 5 Traits For Selecting Wedding Venues Teaneck NJ
Before you decide on a wedding venue in Teaneck NJ, there is several pieces of key criteria to evaluate. Your wedding is a once in a lifetime event. With so many venues in New Jersey, it is essential to evaluate locations on several specific metrics. By assessing the essential venue criteria, you can best be certain you are making the best choice. Each venue in NJ prides itself on several different amenities. While each couple's specific needs are different, there are several aspects every couple should look for in that venue. Read on to learn more about the key criteria for selecting wedding venues in Teaneck NJ.  
Outdoor Event Space
The best wedding venues in Teaneck New Jersey offer a beautifully designed outdoor event space. A well-manicured outdoor event space is essential for modern weddings. Outdoor spaces can serve as the perfect location for your cocktail hour or an excellent space to welcome guests. Once your guests arrive, venue staff can serve your guests glasses of champagne or fresh hors d'oeuvres. Many couples even choose romantic outdoor spaces for the bride and groom's first look prior to the ceremony. Outdoor spaces at Northern NJ wedding venues offer well-kept gardens, spectacular fountains, stone benches, and charming gazebos. Each of these features greatly adds to to the overall aesthetics of your NJ wedding venue.
Sophisticated Decor
The best venues in Teaneck NJ provide guests with sophisticated decor. At your wedding venue, you need to preserve a intimate, sophisticated ambiance. The best venues lay your tables with custom centerpieces, linen, and furniture. These touches created an elegant, stylish design to your reception. Venue lobbies are filled with custom furniture, antiques, and decorative touches to serve as a gorgeous backdrop for your wedding photos. Teaneck NJ wedding venues offer sophisticated decor to create an ambiance of romance and intimacy at your special event. 
Professional Staff
When evaluating the criteria for NJ unique wedding venues, ensure that they employ a professional staff. Professional venue staff ensure that your individual needs are always met. Venue servers ensure that orders are promptly taken, food and drinks are accurately served, and that your custom preferences are met. Prior to your reception, venue event planners can help you design every individual aspect of your event. From planning your schedule, crafting your menu, or choosing your ideal ballroom, wedding planners are there to help. Wedding venues in Teaneck NJ hire a professional staff to provide you with the event of your dreams.
Time-Honored Architecture
Teaneck wedding venues are full of time-honored architecture. Venues with these astounding features are sure to impress all of your attendees. At the same time, beautiful architecture and furniture serves as an intimate backdrop for all your photos. Charming gazebos, grand staircases, and charming chandeliers add an elegant aesthetic to your event. Some venues are even located within historic mansions on spacious grounds. Consider the importance of time-honored architecture as you evaluate the essential criteria for your Teaneck NJ wedding venue.
Exceptional Cuisine
Wedding venues in Teaneck NJ provide exceptional cuisine to serve on your special day. Once you arrive, your guests will be served an assortment of fresh hors d'oeuvres. You can choose a variety of seafood, poultry, beef, and vegetarian hors d'oeuvres to be served by waitstaff butlers. After cocktail hour, venues serve you and your guests your choice of dinner. Popular NJ wedding venues offer both traditional, Continental, and Kosher cuisines. At the same time, they can recommend reputable caterers for Glatt Kosher or Indian cuisine. Throughout evaluating the essential traits for Teaneck NJ venues, consider the importance of the cuisine you will serve. 
There is several essential criteria to evaluate the top Teaneck wedding venues in New Jersey. Look for reputable venues with extensive outdoor event space. The best venues additionally layer venues with sophisticated decor. Even more, they hire a reliable event staff to cater to your every needs. The top venues emphasize their time-honored architecture to add to your event ambiance. Furthermore, the top venues serve exceptional cuisine to ensure your guests remember your event for years to come. Consider the points mentioned above to learn more about the key criteria for selecting wedding venues in Teaneck NJ.