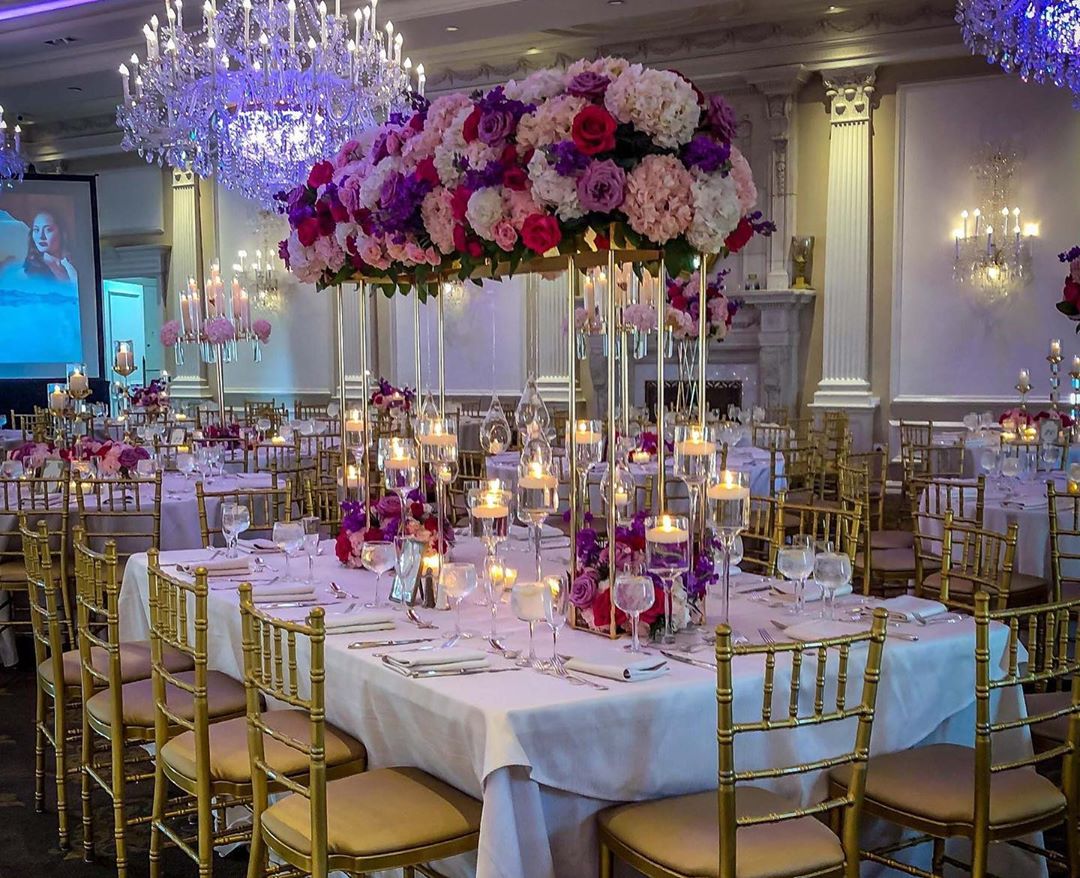 Receptions At The Best Wedding Venues In North Jersey
One of the biggest questions newly engaged couples need to answer is "Where do you want to get married?" Of course, NJ couples want to pick the best wedding venue for their big days. Fortunately, you and your fiance do not need to struggle. You can learn exactly what to look for and select the top venue quickly. Read this post on what to expect from the best wedding venues in North Jersey.
On-Site Wedding Planning Team
The best wedding venues in Northern NJ have a knowledgeable, on-site events planning team that will assist in every step of creating an unforgettable special day. Let our elite weddings team design a magical reception that truly reflects you. The Rockleigh goes above-and-beyond to ensure that your every wish, vision, and dream is flawlessly executed. Even the smallest details are addressed with top-tier attention and care. And with a truly magical atmosphere, you can guarantee an incredible setting for this once-in-a-lifetime event. Certainly, simplify wedding planning in North Jersey with help from our on-site events team.
Romantic And Luxurious Atmosphere
Experience a romantic and luxurious atmosphere at the best wedding venues in North Jersey. The Rockleigh's picturesque ambiance comes complete with gorgeous outdoor gardens, stunning backdrops, and flowing fountains. Get pampered for your big moment in a private bridal suite — the perfect setting for pre-ceremony photo-ops. Inside the Bristol Ballroom and Grand Pavilion, you and your special someone are always the center-of-attention. What better way to enjoy The Rockleigh's one-of-a-kind ambiance firsthand. Definitely, elevate your reception with the elegant and picturesque ambiance of unique wedding venues in North Jersey.

Magical Weddings All-Year-Round
Get married in any season at the most unique year round wedding venues near Paramus. In the warmer months, ceremonies are simply breathtaking surrounded by lush outdoor greenery and blooming floral gardens. During the winter, our luxurious indoor chapels can be adapted to your personal desires. Our Georgian and Bristol Chapel are can be transformed for a candle-lit procession or ceremony in the round. This is where all the magic begins! Surely, host a magical event any time of year at the best North Jersey wedding venues.
Chef-Curated Menus
Indulge in chef-curated menus at the most unique wedding venues Bergen County. Our professional culinary team offers a wide variety of delectable gourmet choices. During your cocktail hour, begin the affair with elaborate food stations and hors d'oeuvres. It's the ideal way to introduce your loved ones to The Rockleigh's unsurpassed culinary excellence. In addition, our premium wedding packages offer open bar service — including fine wines, cocktails, champagne, and spirits. Absolutely, make your reception unforgettable with chef-curated menus from the most beautiful wedding venues in NJ.

Ideal Setting For Your Ceremony And Reception
The best wedding venues near Cresskill NJ are an ideal setting for your ceremony, cocktail hour, and reception. Keep every element of your wedding under one roof at The Rockleigh. Start with an outdoor setting in our lush and scenic gardens. Exchange vows surrounded by blooming flowers and charming gazebos. Host your cocktail hour outdoor too — complete with a wide assortment of waitstaff butler passed hors d'oeuvres. From here, guests can slowly transition into the grand ballroom for your reception. Twinkling chandeliers, high celings, and impressive decor await. Indeed, discover an ideal setting for your ceremony and reception at the top wedding venues in Northern NJ.
Unsurpassed Luxury And Magical Elegance
Elevate your reception with unsurpassed luxury and magical elegance at the most romantic NJ wedding venue. The Rockleigh features time-honored architecture, impressive décor, open spaces, and fine furnishings – creating an unforgettable setting for your special day. Our opulent, versatile, and flexible ballrooms simply exude grandeur from the moment you arrive. The way we uniquely blend traditional luxury and old-world charm is unmatched throughout the Garden State. Our commitment to luxury, elegance, and grandiose experiences is why we remain one of the best wedding venues in North New Jersey.
Beautiful Main Lobby
Every moment of your North Jersey wedding day should feel luxurious, special, and magical. From the second guests arrive, they'll be left in awe by The Rockleigh's majestic, extravagant, and luxurious lobby. We're ready to impress even the highest standards and expectations. In the lobby, shining chandeliers and a grand marble staircase set the precedent for everything to come. Definitely, experience a beautiful, magical, and extravagant main lobby as soon as you arrive at breathtaking wedding venues NJ.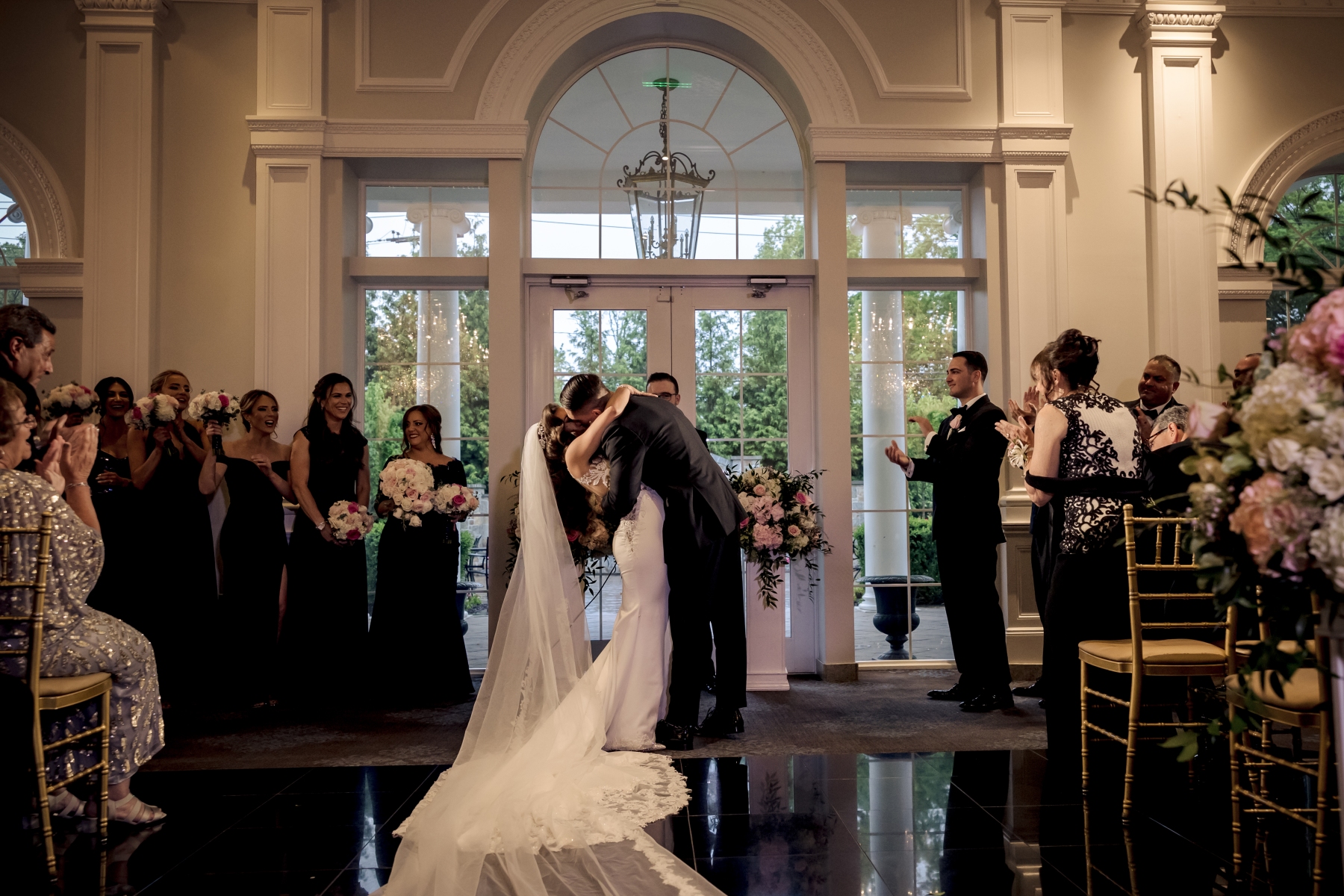 Breathtaking Chapels For Your Ceremony
Get married in breathtaking and intimate chapels at the best wedding locations North Jersey. Set the standard of luxury, elegance, and magic from the very beginning. The romance of our exquisitely-designed indoor and outdoor chapels is sure to take your breath away. Outside, swap vows surrounded by lush garden landscapes, flowing fountains, and charming gazebos. If you prefer to host your ceremony indoors, our stunning Georgian Chapel offers the perfect aisle to walk down. Indeed, get married in breathtaking, romantic, and magical New Jersey wedding chapels.
Stunning Grand Ballrooms
And for your reception, the best North NJ wedding venues feature luxurious, elegant, and stunning ballrooms. Each of The Rockleigh's ballrooms exude a sense of romance, grandeur, magic, intimacy, and awe. High ceilings, floor-to-ceiling windows, and glimmering chandeliers created an unmatched setting for your special day. Spacious ballrooms are large enough to comfortably accommodate your desired table layouts, dance floor, and décor – all with room left for your DJs or entertainers. Absolutely, host your reception at stunning grand ballroom venues North New Jersey.

Expert Vendor Recommendations
Choosing the best entertainers, stylists, DJs, florists, and photographers is a huge part of planning your special day. You want to choose professionals who are experienced, committed, knowledgeable, and qualified to work your wedding. After working with hundreds of exceptional vendors before, the best wedding venues near Ridgewood can help you find, contact, and hire the right people for the job. We can provide you with a complete list of expert vendors – who are all familiar with The Rockleigh. We can even offer recommendations for nearby accommodations, transportation services, invitation calligraphy, and wedding cakes. Surely, simplify wedding planning with expert recommendations from your trusted venue.
Picturesque Garden Views
Every couple's dream wedding involves taking beautiful pictures, which is why the best wedding venues in the state offer picturesque views. New Jersey has some of the most beautiful garden wedding venues in the state. The best ones feature acres on acres of blooming flowers and plants. The grounds are impeccably manicured — with blooming flowers and lush gardens. Your wedding photos will be as happy and colorful as you will feel on your big day. The top outdoor wedding venues near New York State offers come with unbeatable garden views.
A Spacious Dance Area
The top New Jersey wedding venues also provide couples with spacious dance areas. Even couples who do not like to dance look forward to their first dance as a married couple. Ensure that yours is absolutely perfect by finding a venue with more than enough space to dance. Couples getting married outside at a garden wedding venues NJ can request a tent outside for dancing. Others prefer to say "I do" outside, but move inside to party the night away. These couples usually love venues with gorgeous ballrooms. Regardless, you can find the best dancing area from the top wedding venues in Northern NJ.
Delicious And Flavorful Cuisine
Moreover, the most impressive wedding venues in the Garden State serve delicious cuisine. You cannot beat an in-house catering service that offers unbeatable options. Determine your ideal wedding menu. Include appetizers, entrees, desserts and drinks. The perfect wedding venue will be able to meet all of your requirements. On top of that, they take their food presentations to the next level. The top wedding venues in Northern New Jersey exceed food expectations on all fronts.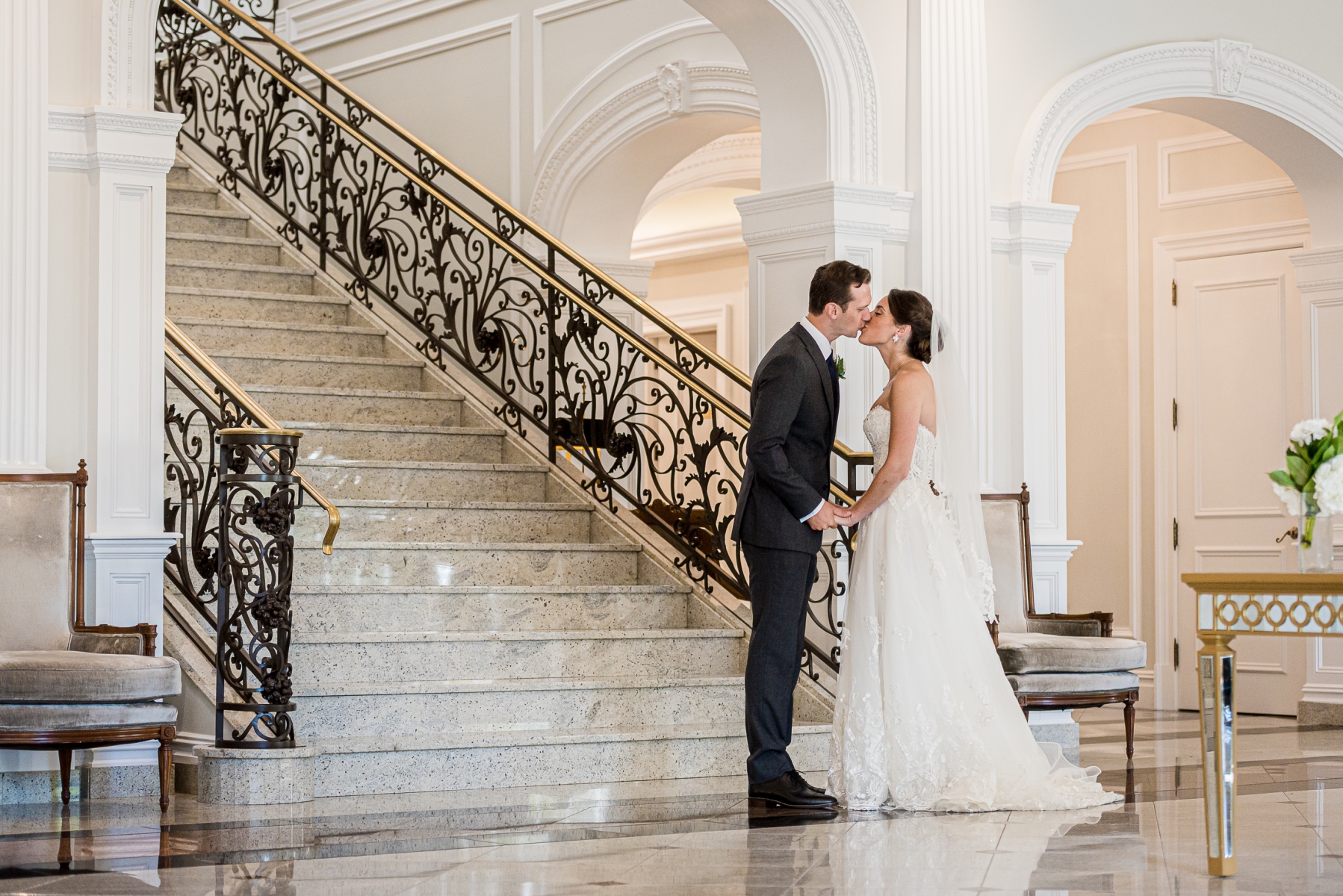 Professional Venue Managers
The best wedding venues NJ offers and the best large venues in the state employ notable event managers. You need a great event manager to ensure that your ceremony and reception both go according to plan. They can monitor your guest list and solve any property issues should they occur. The best managers keep you informed without taking away from your special day. Above all else, the top wedding event managers help brides and grooms throw one-of-a-kind weddings. Keep this in mind as you choose the best extravagant wedding venues in NJ.
Unique Special Touches
Finally, the top wedding venues are unique. You do not want your wedding to look just like your friend's or your neighbor's. It should be unique to you and your fiance. Search for a wedding venue that offers special features. For instance, some of the best venues showcase elegant, flowing water fountains. Certain unique wedding venues Bergen County offers even have fountains that glow in the dark. They are perfect for creating one-of-a-kind nighttime photos. Another wonderfully different feature to look for in a venue is a gazebo. You can decorate a gazebo however you please, making it even more customized to you. The top venues in NJ are unique in more ways than one.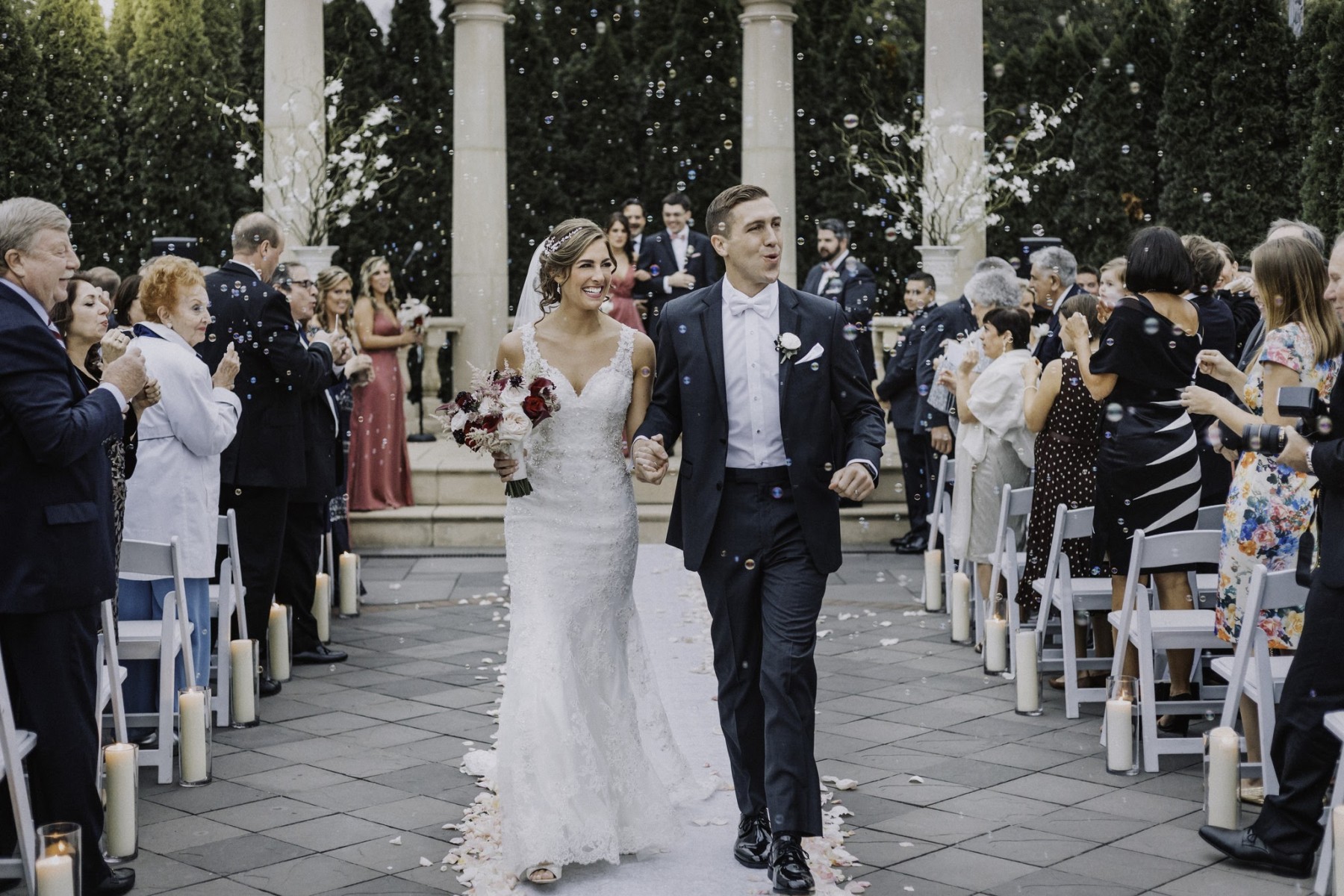 The best wedding venues in NJ take pride in offering the best features. They provide their guests with the most stunning views for pictures. The top venues also allow you to dance the night away on spacious dance floors. Additionally, they impress wedding attendees with beautiful, delicious cuisine. Great venues employ notable event managers to keep brides and grooms happy as well. Furthermore, they offer unique characteristics so your wedding can stand out. Expect these features from the best wedding venues North Jersey offers.