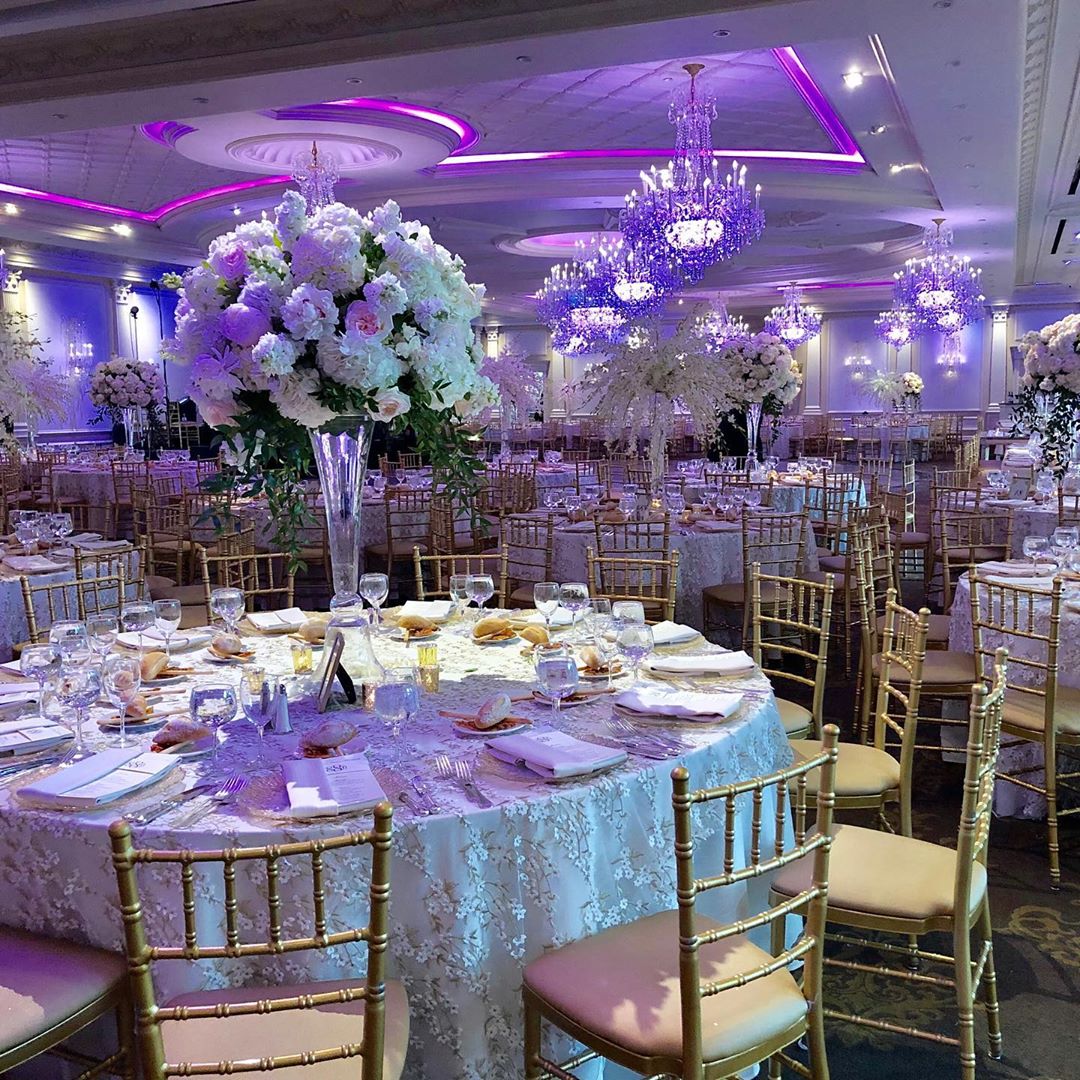 How To Plan Your Big Day At The Most Extravagant Wedding Venues In NJ
Some couples in NJ want to throw luxurious weddings. Standard wedding venues cannot meet their expectations. These couples need the most extravagant wedding venues in the Garden State. Fortunately, New Jersey offers some of the most beautiful, unique venues to make your dream come true. However, deciding on a venue is just half the battle. You still need to learn how to plan the perfect reception at such a magical location. Keep reading to learn how to plan your big day at the most extravagant wedding venues in NJ.
Decide On A Wedding Theme
The first step to planning your wedding reception at an extravagant venue entails deciding on a wedding theme. Many couples choose a rustic theme for their luxurious receptions. Fortunately, the best wedding venues in the state do not disappoint when it comes to rustic styles. You can find beautiful outdoor wedding venues in New Jersey that come equipped with wooden and stone accents. Some even offer beautifully aged stone gazebos on their properties. Another popular wedding theme for high-end venues is crystal. Many modern brides and grooms opt for crystallized decor in luxurious ballrooms. Determine the best theme for you and your fiance. Then, you can start planning your big day at the most extravagant wedding venue in NJ.
Focus On Your Biggest Priorities
After you choose a wedding theme, start focusing on your biggest priorities. This is a must for planning any wedding. However, it is particularly crucial for planning a ceremony at an extravagant venue. These venues offer a large amount of features. While every couple wants options, having too many can be overwhelming. By focusing on the most important elements of your day, you reduce your stress levels significantly. Couples who care a lot about the food at their reception should start with taste testing dishes. Couples concerned with extravagant wedding venues entertainment ideas need to begin their planning there. Use your priorities to drive your planning strategies. With the right approach, you can plan the most beautiful wedding at a luxury wedding venue NJ.
Select A Reasonable Package
Additionally, many couples struggle to choose a wedding venue package. Extravagant venues tend to be expensive. However, they do not have to be. You can keep your costs low by selecting the right package. First, calculate your wedding budget. Subtract other expenses such as entertainment and attire from the total. Work with the remaining amount. Review the package options that your favorite extravagant wedding venues NJ for couples offer. When couples select realistic packages, they plan their elaborate weddings seamlessly.
Highlight The Venue's Best Assets
Every brilliant wedding venue in NJ comes equipped with beautiful assets. Determine these features during your wedding planning and highlight them. Take a look around the property one last time. Search for elegant assets such as water fountains and chandeliers. If you plan to elope at a garden wedding venue in NJ, take note of the location's most flourished areas. Consider unique characteristics such as one-of-a-kind iron gates as well. By highlighting the best assets, you can bring the most out of extravagant wedding venues in NJ. More so, you guarantee yourself a unique ceremony.
Select Beautiful Flower Arrangements
Lastly, do not forget about the flowers. Your flower arrangements may not be the star of the show, but they do play a major role in any wedding. The best outdoor wedding venues in the state already come decorated with natural flowers and plants. However, you still need to consider your flower arrangements indoors. Take even the most elaborate ballrooms to the next level with fresh bouquets of flowers. Use flowers to decorate various features including water fountains and gazebos. Extravagant wedding venues flower arrangements never disappoint. Keep them at the top of your checklist as you plan your big day in New Jersey.
The typical wedding venue may not meet your needs as a soon-to-be bride or groom. You and your fiance need to not only find the perfect extravagant wedding venue. You also need to plan the most elaborate wedding at your chosen location. Begin the planning process by deciding on a wedding theme. Then, focus on your biggest priorities. Select a reasonable wedding venue package that matches your budget. After you choose a package, highlight the luxurious venue's best assets. Visit the wedding venue property NJ to select these assets. Furthermore, include selecting flower arrangements in your schedule. Follow these steps to plan the perfect day at the most extravagant wedding venues in NJ.