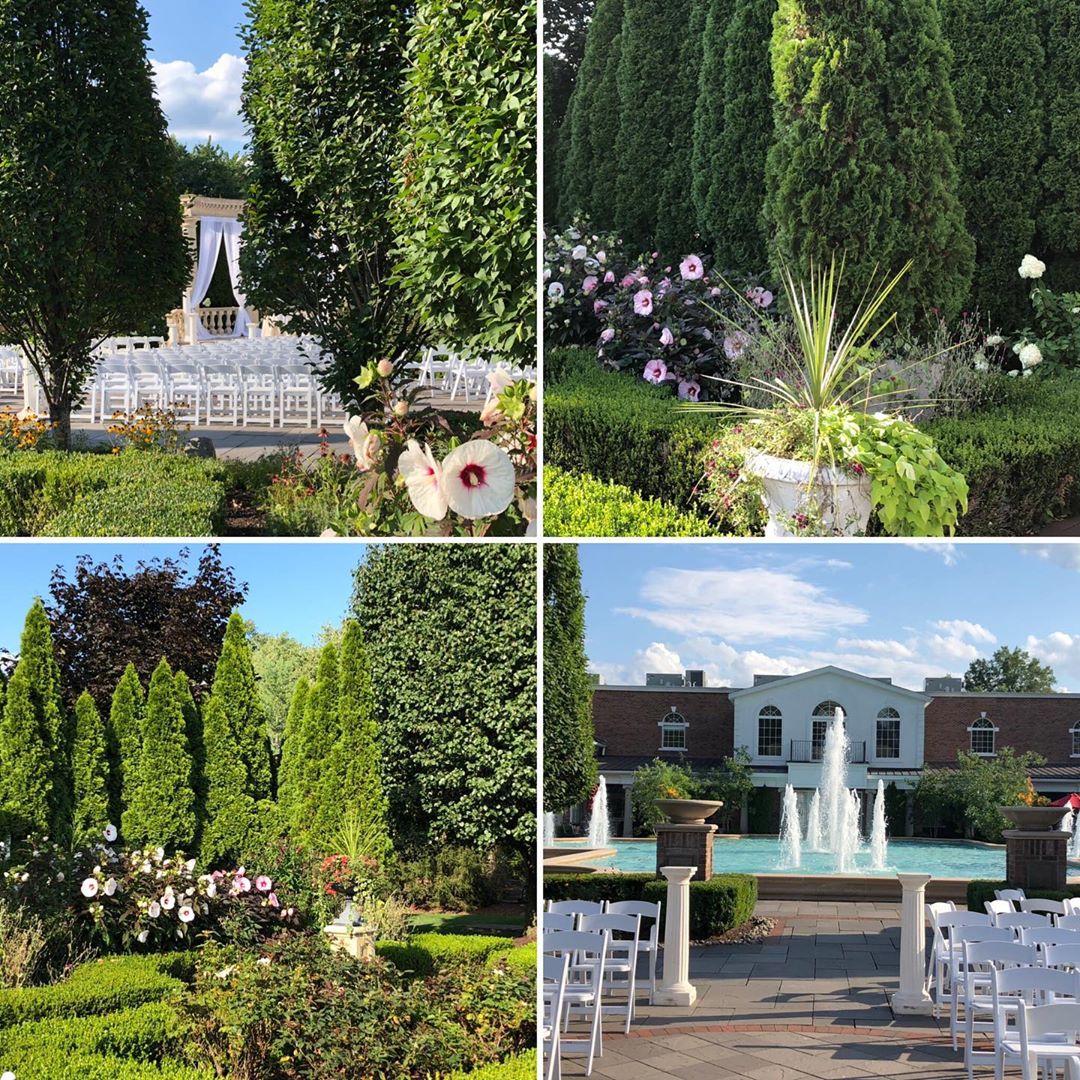 How Botanical Garden Wedding Venues NJ Will "WOW" Guests
One of the most romantic types of wedding locations is a garden wedding venue. Fortunately, the Garden State holds some of the most beautiful botanical garden wedding venues for couples. You can enjoy a secluded ceremony surrounded by nature's most beautiful creations. If you are considering an outdoor wedding reception in NJ, a blooming garden is the perfect choice. Keep reading to learn how couples wow guests with botanical garden wedding venues NJ.
Outdoor Dining And Dancing
Firstly, botanical garden wedding venues in the Garden State offer outdoor dining and dancing. Since these are the two main activities after the ceremony takes place, they play a main role in any reception's success. Nature lovers enjoy dining with their loved ones among trees, flowers and various other plants. Guests love dancing the night way outdoors for more reasons than one.They get to enjoy the outdoors while they celebrate their loved ones. Secondly, they also have much more room to dance than they would in an enclosed area indoors. Keep these benefits in mind as you visit the top garden wedding venues NJ has to offer.
Water Fountains
Another reason to hold your wedding ceremony at a garden venue is for the water fountains. The decor at garden venues does not end with flowers. The top venues in NJ also offer guests stunning views of water fountains. They make for great backdrops for photos. More so, they enhance the setting in a way that an indoor wedding venue cannot. If you are planning to throw an evening wedding, search for a garden venue that offers colorfully-lit fountains. That way, you can wow guests with a fairy tale garden wedding at the best wedding venue in NJ.
Peaceful Atmosphere
Additionally, the best garden wedding venues in NJ provide couples with peaceful atmospheres. The serenity that the outdoors offers never fails to wow attendees. The top garden wedding locations are secluded enough to eliminate potential disturbances. You can chat with your guests comfortably and maintain a peaceful vibe the entire day or night. This is yet another way that garden wedding venues in NJ impress couples and their guests.
Bright, Colorful Scenery
The best outdoor garden wedding venues in NJ bring bright colors to your reception as well. Moreover, they offer these happy colors in a natural way. You do not even need to decorate your wedding venue. Nature takes care of that for you whether you want an Indian wedding venue NJ or a modern, Americanized one. The colorful, blooming flowers offer more than enough decor for any wedding ceremony, reception and after party. Choose the best garden wedding venue in the Garden State and you will wow your guests with the unbeatable scenery.
Stone Gazebos
Lastly, garden wedding venues in NJ usually have stone gazebos. Many couples choose to say "I do" in front of these country-style structures. You can decorate one in twinkly lights during a nighttime ceremony. Some couples bring even more flowers to the area by stringing vines along gazebo pillars. However you choose to utilize the classic, stylistic structure, you will surely impress guests. Even untouched gazebos add a little something extra to any elopement ceremony. Create a countryside style by using a gazebo to wow guests at a garden wedding venue in NJ.
Ensure that your special day is everything you dreamed it would be by finding the perfect garden wedding venue. Whether you need a Glatt Kosher wedding venue NJ or a non-traditional one, you can throw the perfect wedding in a garden setting. New Jersey's botanical garden wedding venues impress couples and guests with outdoor festivities. They also offer water fountains that make for beautiful backdrops. The top venues allow wedding parties to dance the night away in the most peaceful settings as well. Nature decorates every ceremony in ways that a party planner never could. Finally, these venues typically provide couples with stone gazebos that enhance country-style weddings. Wow your guests with a botanical garden wedding venue in NJ.