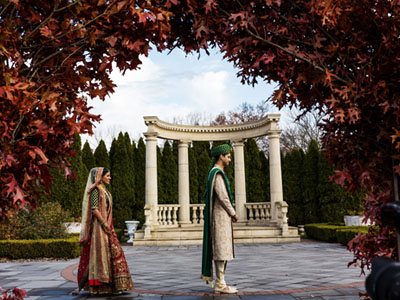 Choose A Romantic Wedding Chapel New Jersey For Your Traditional Ceremony
Before you can say "I Do," you and your soon-to-be-spouse need to choose a stunning and romantic wedding chapel New Jersey for your traditional ceremony. Exchange your vows in an intimate, charming, and beautiful chapel – surrounded by luxury, charm, and intimacy. The chapel you get married in is one of the few things you cannot sacrifice on during the planning process. It is the absolute center of your wedding ceremony, and the location of numerous photo-ops, the iconic first kiss, and other magical memories. As a groom or bride-to-be yourself, you should know how to pick a luxurious chapel at stunning wedding venues New Jersey. Read on to learn about choosing a romantic wedding chapel New Jersey for your traditional ceremony.
Know Your Guest List
Before you can make a decision and choose a romantic wedding chapel NJ, you first need to organize your guest list. Of course, you want to make sure the chapel you select has plenty of seating for all of your attendees. Schedule a time and sit down with your partner. Together, you can write a list of everybody you plan on inviting. Then, separate out some top-tier guests and account for both of your families. Once you have an approximate guest count, you are prepared to start touring some local wedding chapels. Upon speaking with the venue manager, you'll immediately be able to tell if enough capacity is available.
Select A Wedding Venue
With a better understanding of your guest list, you and your partner can start looking for a romantic, stunning, and beautiful venue. To make things convenient on your special day, you should choose an NJ wedding reception hall that has a chapel on site. Otherwise, you'll have to make separate arrangements at a nearby church – which can be time-consuming, costly, and draining on your wedding day. At New Jersey's best wedding venues, you'll find two, beautifully-adorned exquisite indoor chapels. If you are planning a spring or summer garden wedding, you can exchange your vows in outdoor chapels as well. Say "I Do" with picturesque views of blooming flowers, flowing fountains, and rich landscapes.
Find Picturesque, Beautiful, Charming Scenery
Of course, you have to host your traditional ceremony at a wedding chapel NJ with picturesque, stunning, and beautiful scenery. Select a chapel featuring luxurious aesthetics, a romantic ambiance, impressive décor, and spectacular views. Imagine how the scene will look when filled with your family, friends, and loved ones. If you are considering a garden ceremony, request to see the outdoor spaces as well. Combining these indoor and outdoor elements on your wedding day can truly set the scene. Indeed, find a romantic wedding chapel NJ with picturesque, beautiful, and stunning scenery.
Browse Some Online Photos
To help you inspiration and imagination, look at some online photos of romantic wedding chapels in New Jersey. Your wedding venue's business website is a great place to start. Here, you'll find plenty of pictures of chapels and previous ceremonies – both indoors and outdoors. Look for beautiful, vivid, and colorful photos that give you a perspective of multiple angles. Some venues even have a virtual site tour, which allows you to tour the chapels, ballrooms, and outdoor grounds right from your computer. You can also look for more pictures on social media. Absolutely, browse some online photos before choosing a romantic wedding chapel NJ.
Factor In Location
You should also factor location into your decision of the best romantic wedding chapel North Jersey. Of course, you want to choose a wedding location chapel that is convenient for you, your partner, as well as all of your guests. This means you should choose a venue that's easy-to-find and close to neighborhoods in New Jersey, New York State, and New York City. The venue should also have plenty of room for your guests to park. This is especially important if you are planning on having over 100 attendees. Definitely, factor location into your decision on the best wedding chapel Northern NJ.
There are a few important steps to remember when choosing a romantic wedding chapel NJ for your traditional, intimate, and memorable ceremony. First off, do some planning to narrow down your guest count. Next, select a magnificent private wedding estate NJ with a romantic chapel on-site. When you start to look at venues, take close note of the scenery, views, and potential photo-shots. You can also look at some online pictures with social media and venue websites. When making a decision, be sure to carefully think about location. Follow the points above to learn about choosing a romantic wedding chapel New Jersey for your traditional ceremony.