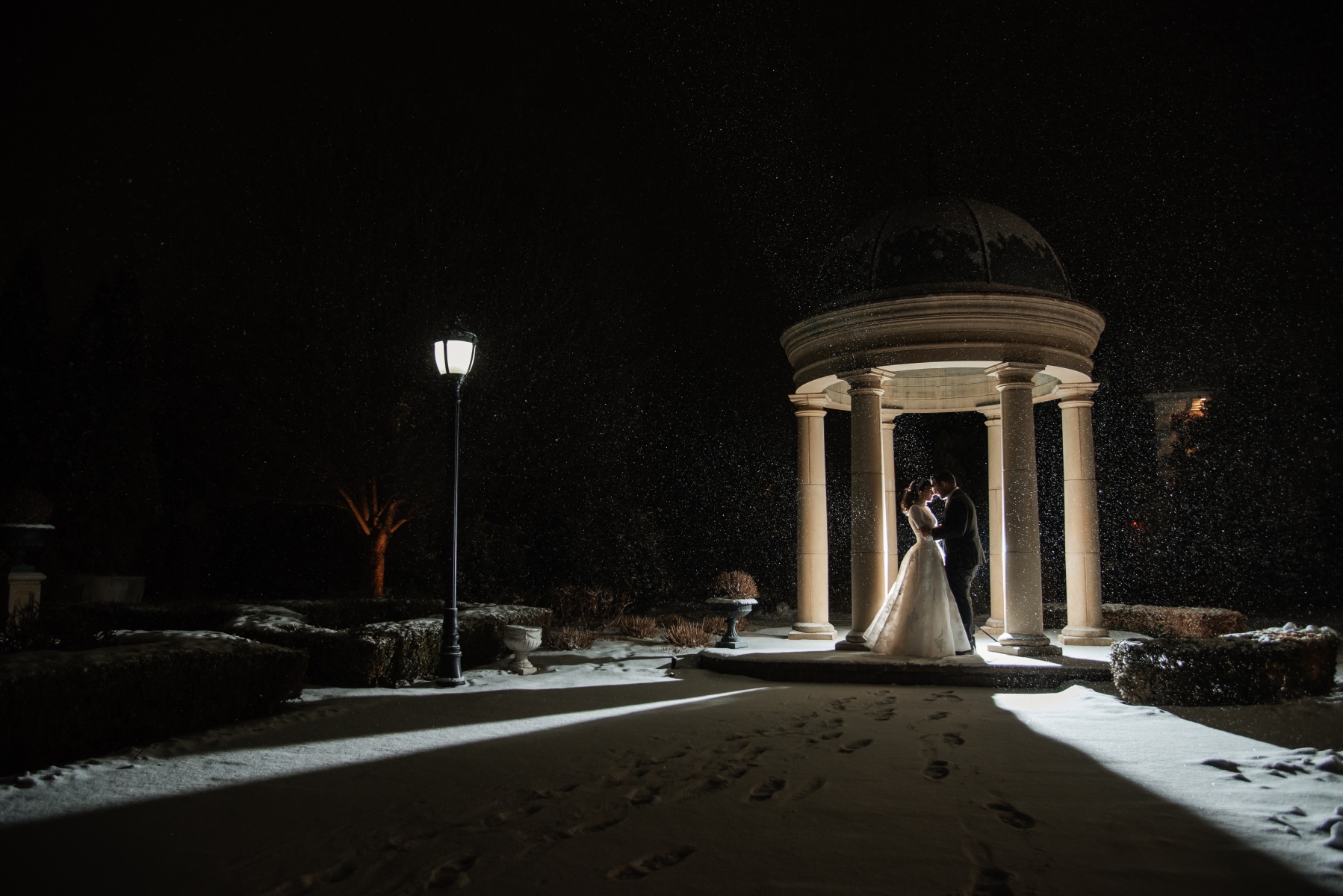 The Best Wedding Venues Near Cresskill NJ With Outdoor Space
There's a lot to look for in the best wedding venues near Cresskill New Jersey. Choosing a luxurious venue with lots of outdoor space is a major decision for today's couples. Don't feel overwhelmed when searching for the best place to get married in NJ. At The Rockleigh, we're ready to make every bride and groom's wedding day dreams come true. Read on to learn about the best wedding venues near Cresskill North Jersey.
Gorgeous Indoor-Outdoor Property
The best wedding venues near Cresskill are set upon a gorgeous indoor-outdoor property. The Rockleigh boasts both lush outdoor gardens and lavish indoor ballrooms to host your unforgettable wedding celebration. Inside, stunning ballrooms featuring sparkling chandeliers and tall ceilings are sure to impress every attendee. Look no further for a show-stopping celebration filled with magic moments in NJ. World-class luxury and timeless sophistication combined for a once-in-a-lifetime event at The Rockleigh. Indeed, host your event on a beautiful indoor-outdoor property at the best Cresskill wedding venues.
Prominent New Jersey Destination
Host your special event at the most prominent destination for New Jersey weddings. The Rockleigh stands out as a notable and distinguished wedding location that captivated couples seeking unsurpassed luxury. This one-of-a-kind space offers unique features and world-class amenities tailored to outdoor wedding celebrations. Our beautiful wedding venue can comfortably accommodate 250+ guests, making us an ideal choice for couples with a larger guest list. Guests will be amazed by the time-honored architecture, inlaid marble dance floor, and majestic grand staircases. Definitely, host your wedding at a prominent New Jersey event destination.
Breathtaking And Picturesque Setting
The best wedding venues Bergen County offer couples a breathtaking, stunning, and picturesque setting. The Rockleigh is known for beautiful outdoor gardens — inspiring gorgeous, nature-inspired wedding photo-ops all-year-round. Our award-winning, time-honored venue is perfectly-suited for every type of wedding style and theme. Indoors, this one-of-a-kind property offers two lavish ballrooms, private bridal suites, and ample space for celebrating. Definitely, host your wedding in a picturesque and breathtaking space at party venues near Cresskill.
Attentive, Personalized Service
The best wedding venues in Northern NJ are renowned for polished, personalized service and genuine hospitality. Allow us to treat you to impeccable guest service every step of the wedding planning process. We make every bride, groom, and guest feel like family. It's just one of the things we do best at The Rockleigh. Our spectacular wedding venue and event space is build to create lifelong memories and magical moments. Every guest arrives impressed — and leaves stunned. Certainly, receive personalized, attentive service from start-to-finish at the best wedding venues Cresskill NJ.
Four-Season Wedding Venue
Get married in the spring, summer, fall, or winter at the most unique year round wedding venues near Paramus. This four-season wedding destination creates stunning backdrops for every type of celebration. In the warmer months, host your ceremony outdoors — surrounded by charming gazebos, flowing fountains, and lush gardens. During the winter, our indoor Grand Pavilion and Bristol Ballroom feature dazzling chandeliers and glowing fireplaces. Surely, host your wedding all-year-round at the best event venues near Cresskill NJ.
Discover picturesque, scenic, and gorgeous outdoor space at the best wedding venues near Cresskill NJ. These venues feature a breathtaking indoor-outdoor property and design. Host the most important day of your life at a prominent New Jersey destination. Beautiful wedding day photo-ops await at this breathtaking and one-of-a-kind space. To simplify wedding planning stresses, experience the attentive and personalized service The Rockleigh is known for. As a four-season wedding venue, we'd be happy to host your celebration in the fall, spring, summer, or winter. Follow the points above to learn about the best wedding venues around Cresskill.