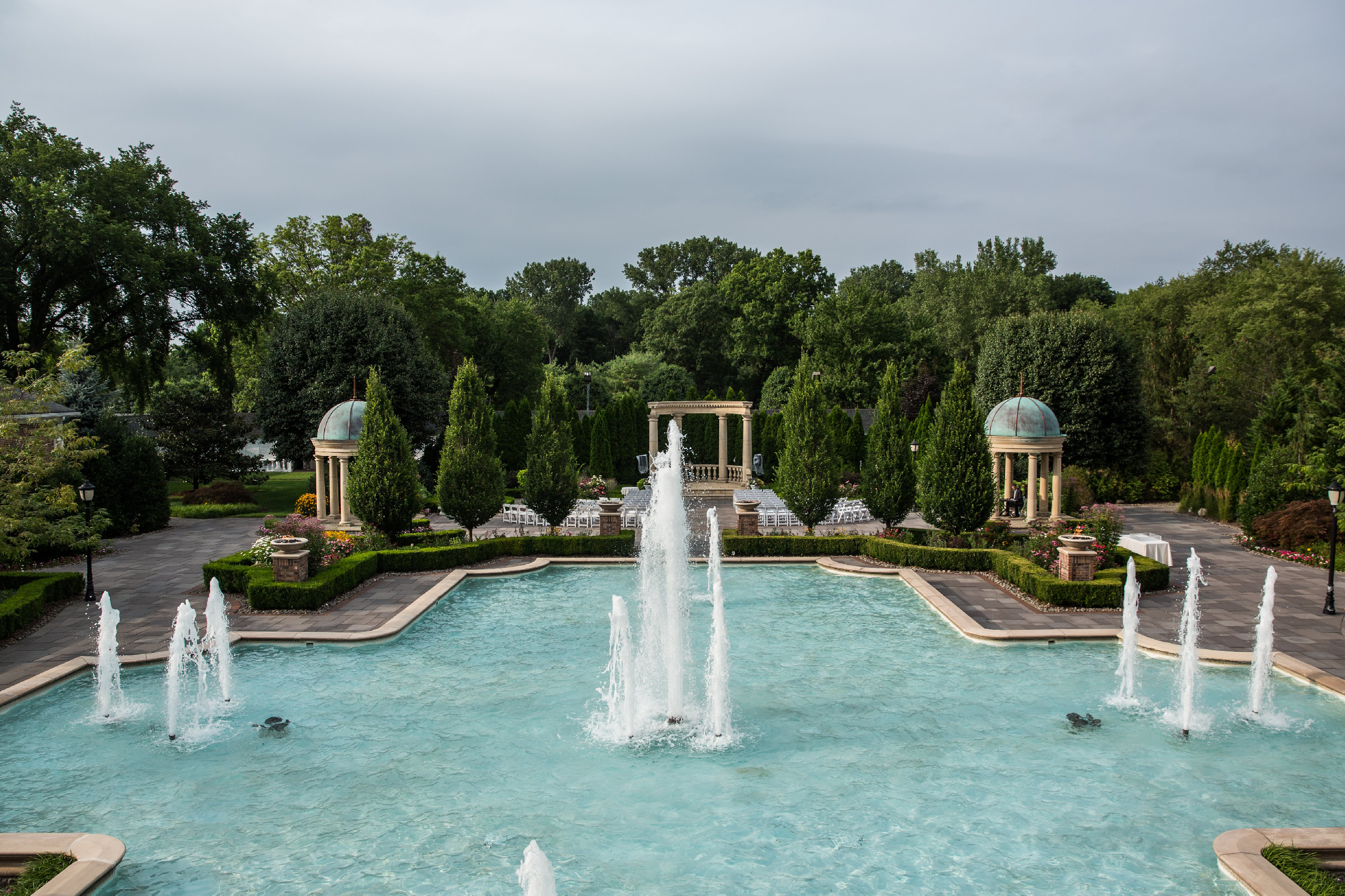 Best Wedding Venues In Northern NJ For Classic Brides
One of the biggest decisions for brides planning their wedding is choosing the ideal venue. Within Northern New Jersey and its surrounding areas there are dozens of venues to choose from. However, only a select few are able to cater the expectations of classic brides. These venues help couples go above and beyond to guarantee they receive their dream wedding. Read on to learn how the best wedding venues in NJ help classic brides exceed expectations.
A World Of Luxury And Elegance
A world of luxury, elegance, and opulence awaits newly engaged couples at the most gorgeous wedding places New Jersey. The moment guests arrive, they'll enter The Rockleigh's magnificent lobby featuring grand staircases, upscale furnishings, and a champagne welcome. Our experienced service team will guide guests to our luxurious Bristol Ballroom and Grand Pavilion, which can host up to 250+ attendees. Even your most luxury-focused guests will be amazed by the glimmering crystal chandeliers, glowing fireplaces, and inlaid marble dance floor. This elegant setting evokes a romantic and opulent charm. Absolutely, step into a world of elegance at the best wedding spots in NJ.
Convenient And Accessible Location
Northern NJ wedding venues offer a convenient location for couples, guests, and families alike. North Jersey is accessible for guests located all over the Tri-State Area – including New York State, NYC, Pennsylvania, and Southern Parts of the State. And of course, the area is filled for its natural beauty, lush greenery, and romantic charm. If you've always wanted to get married close to home, the best spots in New Jersey should be on the top of your list. Indeed, the best New Jersey wedding venues are renowned for their convenient and accessible geographic location.

Wedding Dreams – Brought To Life
The most unique reception venues in New Jersey are passionate about transforming unique and magical wedding day dreams into reality. Imagine a warm, sunny summer day – there's not a cloud in the sky. Add in your special someone, both of your families, and a couple hundred of your closest friends. You're the center of attention as you walk down the aisle in unsurpassed luxury. Flowing fountains, blooming flowers, and charming gazebos are all in the backdrop. And just like that, you've envisioned your dream wedding at The Rockleigh. Our expert, on-site event planners have helped hundreds of couples design the fairytale-esque wedding they've always dreamed of. Surely, bring your wedding day dreams to life at the most spectacular event spaces in NJ.
Romantic Garden Ceremonies
Host your ceremony in a romantic, private, and intimate chapel – located on the Rockleigh's impeccably-manicured outdoor grounds. Overlook picturesque trees and blooming flowers while you exchange vows with your special someone. Say "I Do" with a sense of serenity and secluded peace. After your ceremony, host your cocktail hour on The Rockleigh's timeless outdoor patio. Or, head indoors to private and elegant event space – the perfect way to transition to your reception. Certainly, make your lush New Jersey garden wedding unforgettable at the most romantic venues.

History Of Unrivaled Excellence
With over 25 years in business, the best North Jersey wedding venues have a proven history of unrivaled excellence. For more than two decades, the top locations have catered to the most luxury and high-profile clients. At The Rockleigh, we've hosted several notable weddings of distinction and continue to work with detail-oriented guests. The entire estate is so beautiful, and our lush outdoor grounds are so magical. Definitely, Northern NJ's best wedding venues are known for their history of dedication, commitment, and excellence.
Outdoor Event Space
New Jersey's best wedding venues offer luxurious outdoor event space. Whether you want to hold your ceremony and reception outdoors or not; garden space can serve as an excellent setting for cocktail hours and photographs. Our outdoor garden space is filled with flowing fountains, charming gazebos, and stone benches. Manicured gardens create romantic backgrounds for photographs, ceremonies, as well as your reception area. As you search for the best wedding venues, ensure you select a location offering luxurious outdoor garden space.

Ambiance Compatibility
Some of the best wedding venues in Bergen County New Jersey add deploy elements that contribute to ballroom ambiance compatibility. Whether you are going for an all-white wedding, unique themes, or specific dress colors, many venues can help you achieve your desired ambiance. Some venues can adjust lighting and scenery to match your desired theme. Other locations are able to provide unique decor that directly aligns with your selected ambiance. Throughout your venue search, consider New Jersey wedding spaces that are able to meet your desired ambiance.
Historic Location
New Jersey's best wedding venues are located on historic grounds. For classic brides, this provides you a luxurious look on a classically inspired property. The best wedding venues encompass time-honored architecture, and display exquisite artwork or furnishings. This contributes to a sophisticated, elegant experience filled with old-world charm. Many venues are located in stylish mansions that are set amidst several acres of gardens and unique architecture. While searching for venues, consider the value of a historic wedding location to your attendees.

High-Quality Sound Systems
Throughout the venue selection process, you need to be conscious of choosing a Northern NJ venue with high-quality sound system. The grade of sound systems used determines the quality of your first dance with your partner, as well as toasts and introductions. If sound systems are not loud enough, your guests will be unable to hear introductions, music, or speeches. On the other hand, systems that are too loud may force your guests to shout over each other, or leave your wedding with a headache. Prior to booking your event, speak with the venue about the sound systems they use. Additionally ask if they provide microphones, projectors, or screens to help you with toasts or slideshows. When you choose the venue for your wedding, ensure you assess the quality of their sound systems.
Exceptional Cuisine
The best outdoor wedding venues NJ offer exceptional cuisine to their guests. One of the major factors your attendees will remember about your wedding is the food you serve. The best venues employ experienced culinary teams to create unique, personalized, and seasonal menu options. These teams can prepare traditional, continental, or Kosher dishes for your guests. Look for venues that allow you to customize the dishes served at your event. Choose a unique mixture of menu items that your guests will certainly remember. The best Northern NJ wedding venues provide, and take pride in serving exceptional cuisine.
As couples prepare for their special day, choosing a Northern NJ wedding venue to exceed expectations is essential. Look for venues that offer large outdoor event spaces, many which are located on rustic, historical grounds. The best venues are compatible with the ambiance of your event and apparel. The top wedding venues offer high-quality sound systems for reception music. Furthermore, New Jersey's best wedding venues offer exceptional cuisine to help you and your guests remember your event for years to come. Consider the points above as you search the criteria of the best wedding venues in Northern NJ that help classic brides exceed expectations.