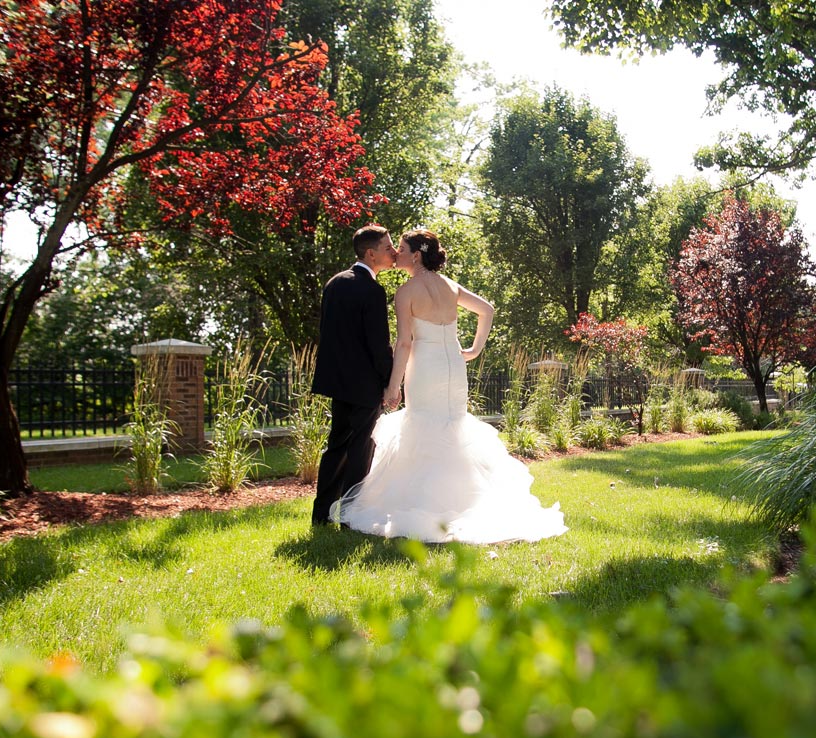 What To Look For At Romantic Wedding Venues Outside NYC
There are several elements to look for at romantic wedding venues outside NYC. A unique and beautiful wedding destination will take your guests away from the busy streets of New York. In fact, your dream wedding could be just minutes away from Manhattan – in Rockleigh, NJ. As a bride or groom planning your wedding, choose a destination near NYC without all the hustle and bustle. Here are some of the most important factors to consider when searching for a romantic wedding venue outside NYC.
Accessible Location
First off, select a romantic wedding venue outside NYC with an accessible location. Choose a space that can be easily reached by your local and out-of-town guests. There should be accessible directions that can be easily followed on the big day. If some of your guest list is out-of-state, look for venues close to international airports and major transportation hubs. With the best wedding spaces near NYC, you'll have easy access to Newark, LaGuardia, and John F. Kennedy International Airport – along with prominent train railways as well. Certainly, think about location when choosing a romantic wedding venue New Jersey.
Outdoor And Indoor Spaces
The best garden wedding venues near NYC offer lots of elegant outdoor and indoor spaces. Most couples want plenty of outdoor space for the ceremony, cocktail hour, and reception. In case of rain, elegant indoor spaces are important as well. Indoor ballrooms are a great plan B in case the weather takes a turn during your event. Or, your event can take place in both indoor and outdoor rooms. Surely, outdoor and indoor spaces are a must when choosing an outdoor wedding venue near New York City.
Theme, Vibe, And Aesthetics
Additionally, look for NYC wedding venues that aligns with your dream vision and theme. Identify your desired wedding style and aesthetics before you start searching for venues. This way, you can find an elegant location that perfectly sets the stage for your special day. Of course, stay open to different possibilities until scheduling your first site tour. You should also think of the additional décor that will be needed. If you choose a venue with lots of greenery, it will already be naturally impressive and stunning. Indeed, think about theme, vibe, and aesthetics when looking at wedding venues near NYC.
Quality Food And Drink Options
The best wedding venues outside NYC offer plenty of quality food and drink options. Take time to review food and beverage menus, minimums, and available special additions. The best locations provide a range of options for the cocktail hour and dinner. You should also ensure the venue will provide the necessary linens, glassware, plates, and cutlery. Otherwise, you may have to rent them from a third-party caterer. Absolutely, look for amazing wedding venues outside NYC with a range of high-quality food options.
High Capacity
Of course, ensure your perfect wedding venue near NYC has plenty of space for all your guests. Every wedding venue has some form of capacity requirements. Typically, these capacity requirements can not be increased or adjusted. So, you should know how many guests will be attending before choosing a location. On average, weddings range from 50 to 500 attendees. Capacity levels at venues can vary just as much. Take some time with your fiancé to review your guest list and determine capacity needs accordingly. Definitely, the top wedding venues outside New York City have tons of space to accommodate all your guests.
There is a lot to look for in the most gorgeous, romantic garden wedding venues New York City. First and foremost, look for a space that offers an accessible, convenient location. In addition, the best wedding venue North Jersey will offer a wide range of gourmet food options. You should also take the general vibe, theme, and aesthetics into account. Further, look for great venues that offer a high capacity – plenty of space for all your guests. Follow the points highlighted above to learn what to look for in romantic garden wedding venues outside NYC.