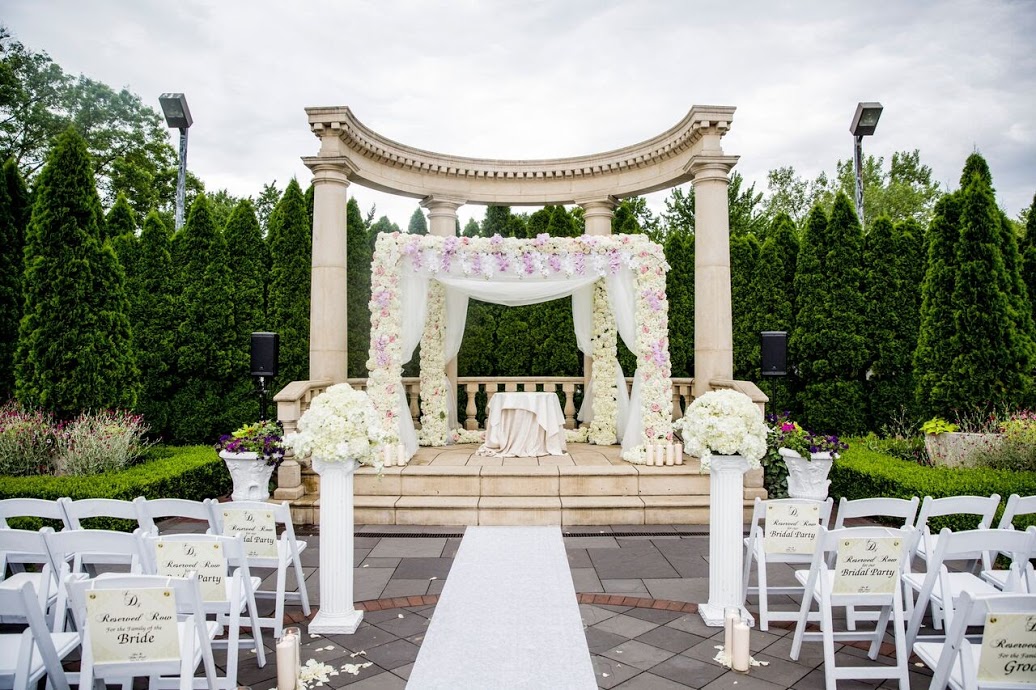 Why The Wedding Venues Near NYC Are Best
While city weddings can be glamorous, not all couples want to say "I do" among the hustle and bustle of New York City. Fortunately, New Jersey wedding venues near NYC promise couples the most romantic, elegant ceremonies and services. Without traveling too far, they guarantee an experience far away from the hustle and bustle that the Big Apple is known for. Continue reading to discover why the best wedding venues near NYC are perfect for saying "I do".
Photographs Among Gardens
Couples who get married in wedding venues near NYC experience flourishing gardens. Unlike New York City, North Jersey maintains large areas specifically for nature. The best outdoor wedding venues NJ take pride in maintaining their gardens. They ensure that they are always blooming with seasonal flowers and plants. The top venues also keep their grounds as green as possible. They create fairy tale-like, outdoor atmospheres that venues in the city cannot match. This is just one reason why the best wedding venues near NYC in NJ are perfect for saying "I do".
Vows Under Stone Gazebos
Many couples also choose to tie the knot in wedding venues near NYC because of their beautiful gazebos. Stone gazebos are one of the most romantic places to say "I do". The top unique wedding venues even allow couples to decorate their gazebos. You can bring a rustic style to a historical, stone gazebo with twinkly lights and vines of flowers. Add a chic touch with crystal decorations. Either way, stone gazebos offer a more intimate setting where you can say your vows peacefully. The hustle and bustle of the city can never compare. Thus, the top wedding venues near NYC are perfect for saying "I do".
Celebrations Around Exquisite Architecture
Additionally, consider getting married at a wedding venue outside of the city because of the architecture. The best wedding venues in North Jersey maintain historical buildings. Their well-kept buildings have a charm that makes couples feel like they are in a real-life fairy tale. You can tie the knot inside of Georgian style mansions or directly outside of them for an exquisite backdrop. Whichever option you choose, celebrating your love surrounded by unbelievable architecture makes for an unforgettable day. Get married at one of the best wedding venues near NYC to experience the beautiful architecture yourself.
Dancing Around Luxurious Decor
The best wedding venues near NYC also offer luxurious decor. They even allow couples to add and alter decorations depending on their theme. Couples in search of the best rustic wedding venues near New York City usually prefer twinkling lights and wooden table pieces. Other couples enjoy simple, elegant decor. They leave their venues' breathtaking chandeliers and crystal decorations. Determine which style you prefer and work with a reputable venue to create the perfect look. Then, dance the night away surrounded by luxurious decor. The best wedding venues just outside of the city offer just as much glamour, with less commotion.
Eating Delicious Cuisine
Finally, the top wedding venues near the city only provide wedding guests with the highest quality cuisine. Choose dishes from a selection of seafood, vegetarian and pasta meals. Select a buffet-style dining experience or request table service from your venue's staff. The best wedding venues in Bergen County offer both options so that they can meet every couple's expectations. You can even request specific menus for guests with food allergies. The most reputable wedding venues in New Jersey near NYC prioritize their cuisine.
New Jersey offers the most beautiful venues for couples in and just outside of NYC. They maintain flourishing gardens all year long for couples to take incredible wedding photos. Couples also say their vows in the most intimate settings thanks to the gorgeous, stone gazebos. Celebrate your love surrounded by castle-like architecture and dance the night away among luxurious decorations. Furthermore, offer your guests the most delectable meal options at top-notch venues. The best wedding venues near NYC are perfect for saying "I do".