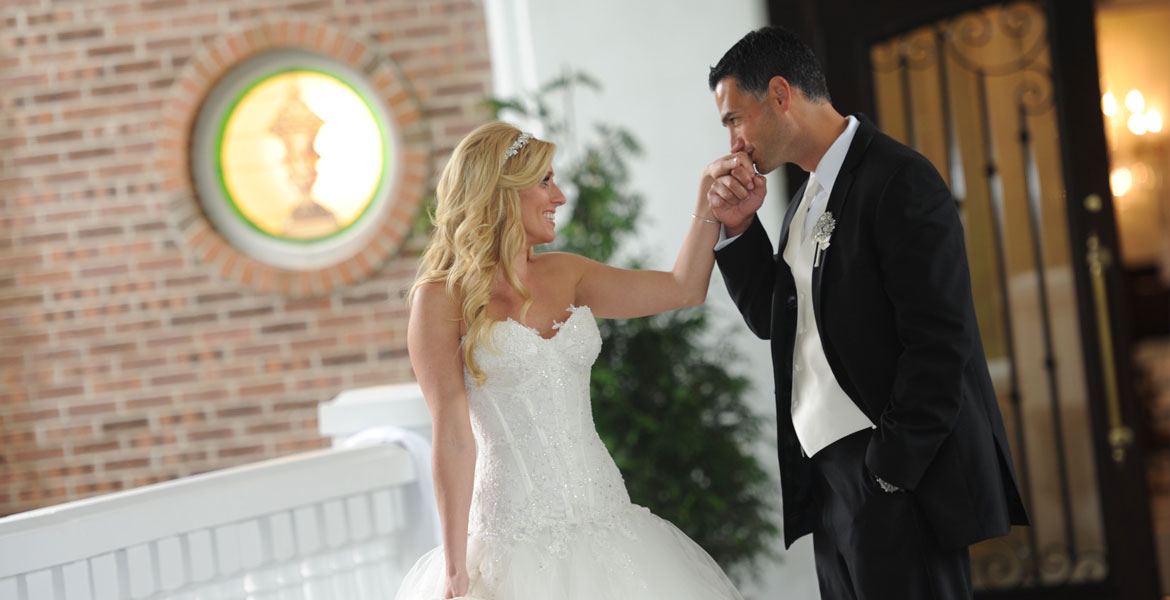 Creating Magic Moments NJ At Luxurious Wedding Venues
Create magic moments NJ you'll cherish forever at luxurious wedding venues. Modern elegant wedding venues in NJ provide the perfect setting for your once-in-a-lifetime milestone event. As such, your wedding location should be nothing short of magical. The top destinations offer wedding day inspiration, expertise, guidance, and support – everything you need for a seamless event planning experience. As a bride or groom-to-be yourself, you should know how the top event spaces make your upcoming wedding even more magical. Read on to learn about creating magical moments NJ at luxurious wedding venues.
Elegant, Grand Ballrooms
Create unforgettable, magical moments NJ in the luxury, elegance, and opulence of grand ballrooms. These beautifully-designed event spaces feature sparkling chandeliers, high ceilings, and romantic lighting. The best ballrooms also boast tremendous marble-inlaid dance floors and extensive cocktail hour spaces. They suggest the romance, charm, and intimacy of a country manner. With plenty of space for cocktails, dinner, and dancing, these exclusive ballrooms create a dream canvas for your magic moments. Indeed, create lifelong memories and moments at luxurious ballroom wedding venues NJ.
Intimate, Romantic Chapels
For the NJ magic moments when you say "I Do," the best wedding venues offer intimate, romantic chapels. The moment you exchange vows must be treasured and remembered forever. The best venues provide stunning chapels that truly reflect your time-honored traditions, religious practices, and personal preferences. In the beautiful spring, summer, and fall months, you can even get married in romantic gazebo chapels outside. Lush gardens, rich landscapes, and flowing fountains create the perfect backdrop for your ceremony. In the winter, indoor spaces boast unmatched luxury, beauty, flexibility, and versatility. Absolutely, create magical moments NJ at the best chapel wedding venues.
Acclaimed, Chef-Inspired Cuisine
The best luxury wedding venues pride themselves on acclaimed, exquisite cuisine – an important ingredient for magical moments in NJ. Modern venues offer a gourmet, curated collection of inspired, chef-prepared dishes. Experienced culinary teams work with fresh local ingredients, seasonal recipes, and flavorful produce. Their goal is to provide a memorable, elegant culinary experience that will impress even your most challenging attendees. Create your own personalized menu, or choose from a list of pre-designed packages. Certainly, order acclaimed, chef-curated cuisine at the most exclusive wedding ceremony venues near me.
Expert Event Coordinators
When you host your event at luxurious New Jersey wedding venues, you can work directly with expert event coordinators. Knowledgeable event planners have years of experience in creating magical moments NJ. They'll walk you through every step of the planning process – including wedding day logistics, vendor planning, and ballroom décor. Ultimately, these seasoned professionals are there to ensure your entire wedding day timeline goes smoothly. Throughout the process, skilled event planning experts make you feel comfortable and confident. They'll alleviate all of your stresses, worries, and concerns as the big day approaches. Surely, expert event planners are available to help you create magical moments in New Jersey.
Memorable Finishing Touches
To put it all together, the best wedding venues New Jersey offer all-sorts of memorable finishing touches. These venues partner with an amazing selection of experienced, highly-recommended vendors for videography, photography, accommodations, floral, and invitations. They can also help you find a dependable vendor for makeup, spa, transportation, music and entertainment. During the vendor selection process, they'll help you choose qualified professionals that algin with your vision, preferences, and personal style. Definitely, find memorable finishing touches at the best wedding venues North Jersey.
Create unforgettable, magical moments NJ at elegant, modern, and unique wedding venues. First off, you can host your event in opulent, luxurious, and time-honored ballrooms. For the moment you say "I Do," get married in romantic, intimate chapels. In addition, the most romantic wedding venues NJ offer acclaimed, exquisite, and chef-inspired cuisine. To simplify the wedding planning process, you can also work with skilled event planners and coordinators. To put it all together, these venues offer a wide range of memorable, finishing touches. Follow the points above to learn about creating magical moments NJ at luxurious wedding venues.