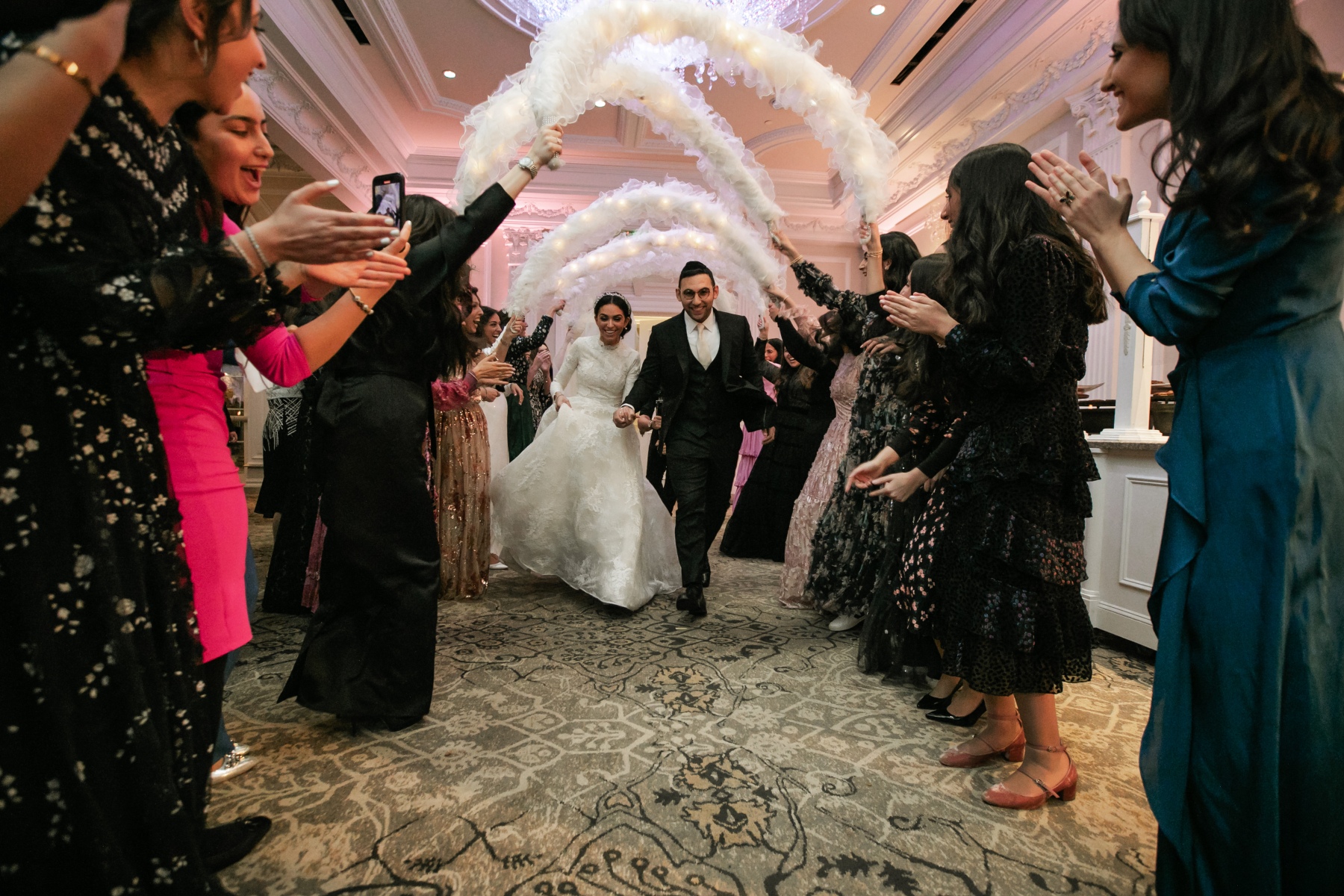 Private Traditional Wedding Venues In NJ
Get married at private traditional wedding venues in Northern NJ. Welcome to The Rockleigh — a stunning New Jersey destination for timeless weddings and private events. Enter a magnificent ambiance of romantic luxury and grandeur. Our Tri-State Area wedding venue is proud to offer couples over 25 years of tradition and excellence. As a bride-to-be, elevate your special day with impeccably-manicured landscapes, breathtaking grand ballrooms, and intimate wedding chapels. Keep reading to learn about the best private traditional wedding venues in New Jersey.
A Stunning Backdrop For Any Wedding Theme
The best traditional and private wedding venues in North Jersey offer a stunning backdrop for any reception theme. Whether you've always envisioned something timeless and luxurious, or natural with lots of greenery — The Rockleigh has the perfect space. Our breathtaking indoor-outdoor spaces are filled with stunning amenities, impressive decor, and plenty of inspiration. We can't wait to bring your traditional and classic vision to reality. Surely, elevate your wedding with a stunning backdrop at classical reception venues in NJ.
Luxurious Grand Ballrooms
Traditional private wedding venues in Northern New Jersey are renowned for their luxurious and grand ballrooms. The Rockleigh is proud to host NJ wedding receptions of every style in our luxurious Bristol Ballroom and Grand Pavilion. With high ceilings, sparkling crystal chandeliers, and beautiful garden views — we pride ourselves in being a sought-after wedding destination for classic brides and grooms. Hosting your special day in our magnificent ballrooms, you can guarantee to create memories that will last a lifetime. Absolutely, host your reception in luxurious grand ballrooms at traditional wedding halls in NJ.
Breathtaking Photo-Ops Abound
Breathtaking photo opportunities await at traditional reception venues in NJ. With lush gardens, beautiful landscapes, and magical ballrooms — there are endless photo-ops at The Rockleigh. This magnificent scenery makes us an unforgettable choice for your wedding day. Elevate the most important day of your life with a charming and romantic ambiance. Capture beautiful photos in every ballroom, chapel, and outdoor space here. Indeed, discover stunning photo-ops at the best traditional wedding venues in New Jersey.
Tie The Knot In Any Season
NJ wedding venues are a dream location for traditional couples to tie the knot in any season. No matter the month, season, or temperature — every wedding at The Rockleigh is always perfect. When the weather permits, our lush gardens provide a stunning backdrop for outdoor ceremonies. In the winter months, our luxurious indoor chapels are equally as impressing. After your ceremony, our lavish Bristol Ballroom and Grand Pavilion are perfect for a seated dinner — followed by dancing the night away. Indeed, tie the knot in any season at the most traditional private wedding venues North NJ.
Romantic And Elegant Atmosphere
Feel an incomparable sense of romance and elegance from the moment you enter traditional wedding venues in Bergen County. The traditional feel, ambiance, and setting of The Rockleigh will never go out of style. Every feature here is luxurious and sophisticated. There's truly no better spot to celebrate the love between you and your special someone. What exudes timeless romance more than dazzling crystal chandeliers, glowing fireplaces, and charming outdoor gardens? Certainly, discover a romantic and elegant ambiance at the most traditional wedding venues near Morris County.
Host your special day at private traditional wedding venues in New Jersey. These breathtaking locations offer a stunning backdrop for any wedding vision or theme. Host your reception in our magnificent Grand Pavilion or Bristol Ballroom. Breathtaking photo-ops await at this beautiful, picturesque location. Tie the knot in any season at The Rockleigh. Elevate your special day with a romantic and elegant atmosphere. Follow the points above to learn about the best traditional wedding venues in North NJ.