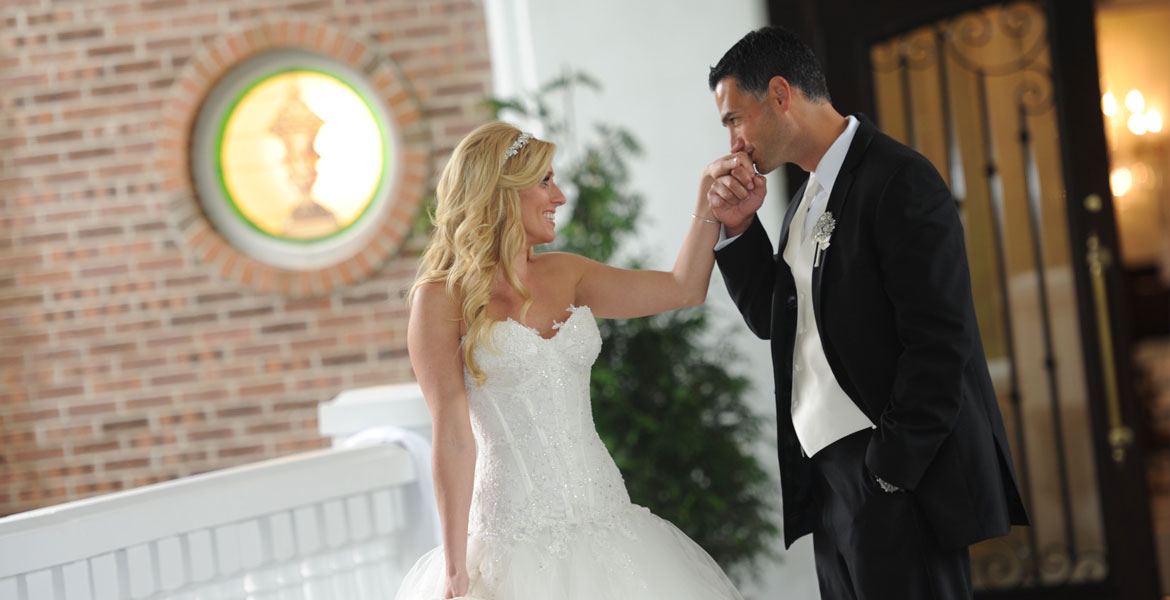 Unique Offerings Of Indoor Outdoor Wedding Venues NJ
Indoor Outdoor wedding venues NJ have numerous unique offerings. These fabulous event spaces offer a combination of elegant and whimsical aesthetics for your special day. New Jersey's best indoor outdoor spaces have a wide variety of beautiful backdrops for all your wedding photographs. They are inclusive venues able to accommodate a wide variety of romantic ceremonies and receptions. Indoor outdoor venues NJ are equipped with in-house amenities to handle all your catering and cocktail needs. Continue reading this post to learn more about the unique offerings to enjoy at an indoor outdoor wedding venues in NJ.
Beautiful Photo Ops
When you choose an indoor outdoor wedding venue, you have vast options for beautiful photographs. The best wedding venues in Northern NJ have immaculate scenery and architecture for your photo backdrops. Before the ceremony, take your wedding party shots in front of a gazebo in a lush garden. Majestic trees surround rustic nature scenes at New Jersey's indoor outdoor venues. These scenes provide you with a magical backdrop for photographs. The panoramic views from grand ballroom windows are captured by candid shots during receptions. The wide variety of photo backdrops is just one of the unique offerings at New Jersey's indoor outdoor wedding venues.
Romantic Ceremonies
New Jersey's indoor outdoor wedding venues are perfect for romantic ceremonies. Intimate outdoor gatherings are held on manicured lawns in small, beautiful gardens. Say "i do" in a charming gazebo lined with your favorite flowers. Larger, indoor gatherings are held in grand ballrooms with gold detailing and high ceilings. These stately rooms bring elegance to your special day. They bring romance to ceremonies of all sizes. Venues cater to your needs with indoor and outdoor chapels available for your celebration. Indoor outdoor wedding venues in NJ are perfect for unique, romantic ceremonies.
Eclectic Receptions
Indoor outdoor wedding venues in NJ have many unique options for your cocktail receptions. Elegant outdoor terraces lined with cobblestone bricks are perfect for your cocktail hour. Indoor pavilions convey warmth and intimacy. They also offer panoramic views of the green acreage. Guests can enjoy dancing as they watch the sunset through high wraparound windows. Charming banquet spaces open onto garden patios. These New Jersey venues have a variety of indoor and outdoor areas where guests can mingle during the reception. Eclectic reception areas are another unique offering of indoor outdoor wedding venues NJ.
In-House Catering
Another benefit of choosing an indoor outdoor wedding venue in New Jersey is the in-house catering services. These NJ popular wedding venues are a one stop shop for all of your wedding catering needs. They provide the alcohol for the reception and cocktail hour bars. They also cater to different dietary needs with their food services. These include Indian cuisines and Glatt-Kosher offerings. The catering services at indoor outdoor wedding venues NJ have an unsurpassed presentation. Not only does the food taste delicious, but it is arranged beautifully at the buffet and on your plate. Indoor outdoor wedding venues offer unique in-house catering services in NJ.
Elegant Greenery
Lastly, enjoy the unique and elegant greenery at indoor outdoor wedding venues NJ. These venues are situated on rolling hills with mountain views. Outdoor ceremony spaces offer views of serene meadows. Walk down the aisle in a lush garden with perfectly manicured shrubbery. Guests can enjoy the sweet floral aromas during garden ceremonies. At night, enjoy the green outdoor spaces lit up by twinkle lights through ballroom windows. Elegant greenery is another unique offering of indoor outdoor wedding venues in New Jersey.
There are many unique offerings available at indoor outdoor, unique wedding venues in NJ. They provide you with a wide variety of magical backdrops for your wedding photographs. These venues have both indoor and outdoor chapels for your wedding ceremony. Indoor outdoor venues offer eclectic areas to hold your receptions. In-house catering services with excellent presentation provide food and drinks for your special day. Lush, rolling hills are an elegant surrounding for both ceremonies and receptions. Enjoy these unique offerings and more at indoor outdoor wedding venues in NJ.