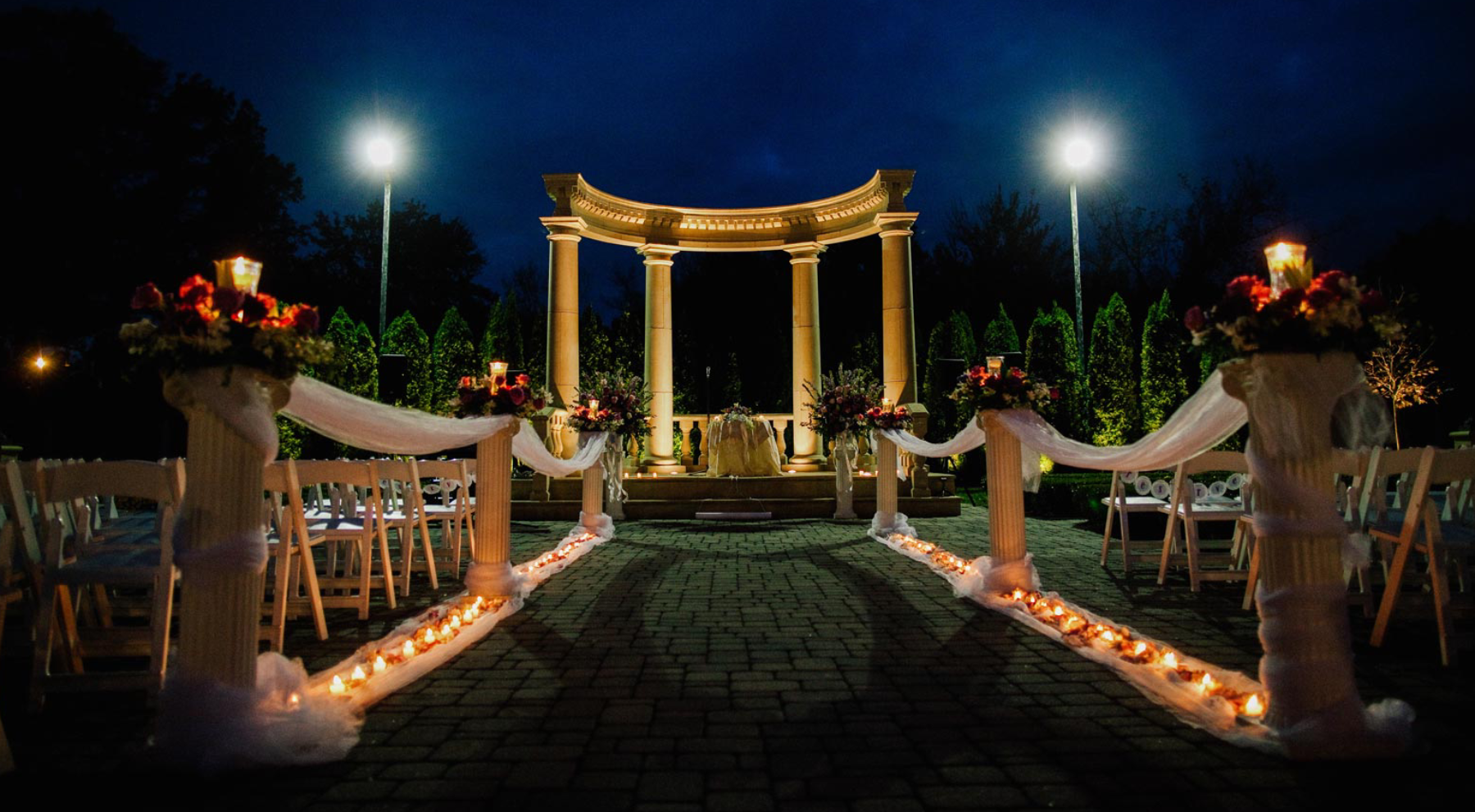 A Guide To Planning Traditional Muslim Weddings NJ
A Muslim wedding, also referred to as a "Nikah", typically encompasses several rituals and ceremonies. From the opening Istikhara ritual where religious figures pray to Allah, to the Nikahnama marriage contract, a traditional Muslim wedding follows a strict structure. As a soon-to-be bride who practices the Islamic faith, you want your wedding to follow this structure as best as possible. At the same time, you want to enjoy your special day and fulfill all of your childhood dreams. Assure that you do both by reading this guide to planning traditional Muslim weddings NJ.
Select A Luxurious Venue
Begin planning your traditional Muslim wedding by selecting a luxury wedding venue in NJ. Jersey offers both indoor and outdoor wedding venues that are perfect for Islamic weddings. If you prefer an indoor ceremony, search for a venue that has a large enough ballroom to place your stage. When searching for the perfect outdoor Muslim wedding venues NJ, look for a location with beautiful, blooming gardens. Keep these tips in mind to find the best luxury venue for your Muslim wedding. Once you find the perfect fit, you can move onto the next wedding planning step.
Find Arabic Entertainment
Entertainment is next up on the list. In order to throw traditional Muslim weddings in NJ that are also fun, couples need to find quality entertainment. Couples who want live performances at their receptions usually hire nasheeds to entertain guests. However, you can also play your favorite wedding games or hire Persian dancers. You can bring in a comedian to get some laughs out of the crowd as well. Consider ending the evening with fireworks if you want to take a less traditional approach after following the regular rituals. Determine the best entertainment option for you and your fiance to complete this Muslim weddings New Jersey planning step.
Ensure A Halal Catering Menu
Next, you need to hire a Halal caterer that can meet your dietary needs. Some wedding venues near Tenafly offer halal meat and poultry in their menus. If yours does not, the staff might be able to put you in touch with a reputable catering company. Ask for a caterer that creates delectable Halal wedding menus. Some delicious starters to include in your menu are tandoori lamb chops and coconut alu papri chaat. For main course options, consider including karahi gohst, murgh massalam and garlic coriander naans in your menu. With the right Halal caterer, you can impress all of your guests with gourmet food. This is a crucial component of planning Muslim weddings Northern NJ.
Decide On The Decor
After you find a Halal caterer, it is time to decide on the decor for your Muslim wedding venue in Bergen County NJ. Many Muslim brides prefer decorating with flowers. Consider using Mandala floral arrangements throughout your wedding hall. These arrangements are great for traditional Muslim weddings because mandala shapes are found in the ancient religion of Islam. Meet with your venue coordinator to discuss the possibility of decorating the ballroom with these arrangements or any other floral patterns that you prefer. Then, you can achieve a beautifully vibrant area to wed. Do not skip this important step in Muslim weddings North Jersey planning.
Hire A Photographer
Lastly, hire a photographer to capture your big day at the top wedding reception venue NJ. The best photographers for Muslim weddings have experience capturing Islamic events. Due to their experience, they know how important various rituals are to you and your fiance. They understand that the Arsi Mushraf ritual is when you get to lay eyes on your fiance for the first time after getting married. In turn, they prepare properly to ensure that they do not miss the special moment. Keep this in mind as you search for the perfect wedding photographer to capture your big day.
In order to throw perfect Muslim weddings in New Jersey, brides need to follow a checklist. The first step to check off of your list is to find a luxurious venue. Then, hire Halal entertainment and a Halal caterer that meets your dietary needs. Decide on the decor for your venue as well. Finally, hire a photographer who has experience capturing Islamic events. Follow this ultimate guide on traditional Muslim weddings NJ planning to make all of your dreams come true.