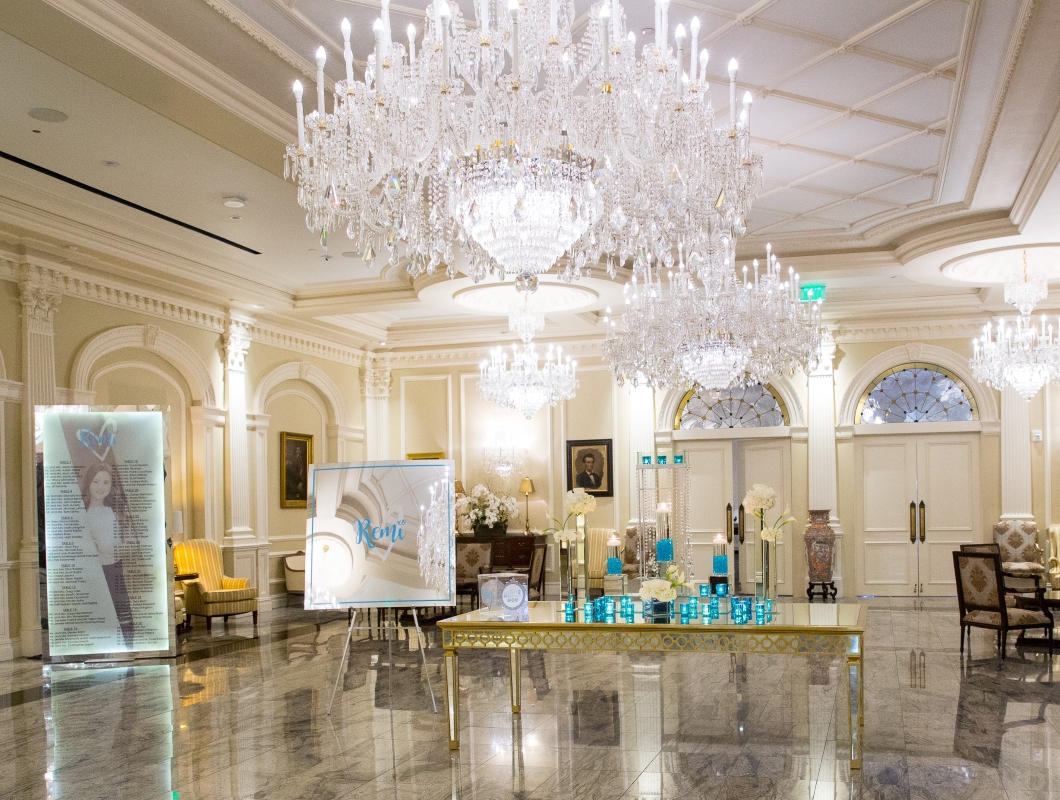 What Makes Luxury Wedding Venues NJ So Extraordinary?
Traditional weddings at churches are becoming less popular as many couples want to say "I do" in unique, extravagant locations. The search to find the perfect luxury wedding venue in New Jersey can take time. As a bride-to-be, you need to pinpoint how luxurious venues differ from the rest. You may think that it is the gorgeous architecture and the high-end decor, but it is so much more. Continue reading to learn what makes luxury wedding venues NJ so extraordinary.
Peaceful Outdoor Ceremonies
The top event venues in Bergen County host peaceful outdoor ceremonies. Several venues maintain blooming gardens throughout the year. However, only the most extravagant locations guarantee peaceful atmospheres as well. When you get married at a luxury venue, you are not only surrounded by beautiful flowers and seasonal plants, but also captured by a feeling of peace and romanticism. Rather than feeling overwhelmed at city weddings, the right extravagant outdoor spaces make couples feel at ease. The peaceful settings make luxury outdoor wedding venues NJ magical.
Grand, Well-Decorated Ballrooms
Couples also dance the night away in luxury wedding venues' grand ballrooms. You can enjoy your first dance surrounded by hundreds of loved ones. The best wedding halls can fit all of your guests in one gorgeous room. Moreover, the most luxurious ballrooms feature gorgeous chandeliers. The crystal decorations play with the room's lighting beautifully. Couples often ask high end wedding venues NJ to decorate ballrooms with fresh flowers as well. With an extravagant room decorated in blooms, you cannot help but feel like royalty. The ballrooms at luxury wedding venues are nothing short of extraordinary.
Beautiful Fountains
Moreover, luxury garden wedding venues in New Jersey have beautiful fountains outdoors. Flowing fountains add to the charm of any venue. The soft hush of the water makes for a tranquil ceremony and/or reception. You can take memorable pictures next to fountains during the day or at night. Top venues add colorful lights to their water fountains to illuminate nighttime events. Decorate the fountains with your wedding flowers or place extra lights around them for a brighter atmosphere. These venues allow you to make their fountain settings your own.
Lovely Photo Backdrops
Soon-to-be brides and grooms always stress over their wedding photography. You need more than a brilliant professional photographer to get the best pictures. YOu have to have the backdrop of a luxurious wedding reception venues in North Jersey. They offer fairytale-esque backdrops for couples. Take photos kissing in front of the fountain. Pose among the charming architecture. Ask your photographer to follow you through the blooming gardens. To take advantage of these photo opportunities, book with the best luxury venues NJ.
Accommodating Staff
Finally, the most reputable venues in New Jersey have accommodating staff members. They ensure that all guests in wheelchairs can attend ceremonies comfortably. More so, the staff can put you in touch with the most accommodating caterers around. Then, you can provide guests with allergy-friendly menus. You can also request vegetarian, vegan and seafood options as well. You can even ask your venue's staff for personal favors on your big day. Their main goal is to ensure that your once-in-a-lifetime event goes perfectly. This is yet another reason why luxury wedding venues in NJ are so extraordinary.
If you want to feel like royalty on your big day, you need to book at the most extravagant wedding venues in New Jersey. These venues host peaceful outdoor ceremonies. You can dance the night away in their magical ballrooms as well. Moreover, throw a nighttime wedding surrounded by well-lit fountains. The top venues also offer the most gorgeous backdrops for you and your fiance to take photographs. Additionally, the staff members at these locations always prioritize the couple. These features make luxury wedding venues NJ extraordinary.