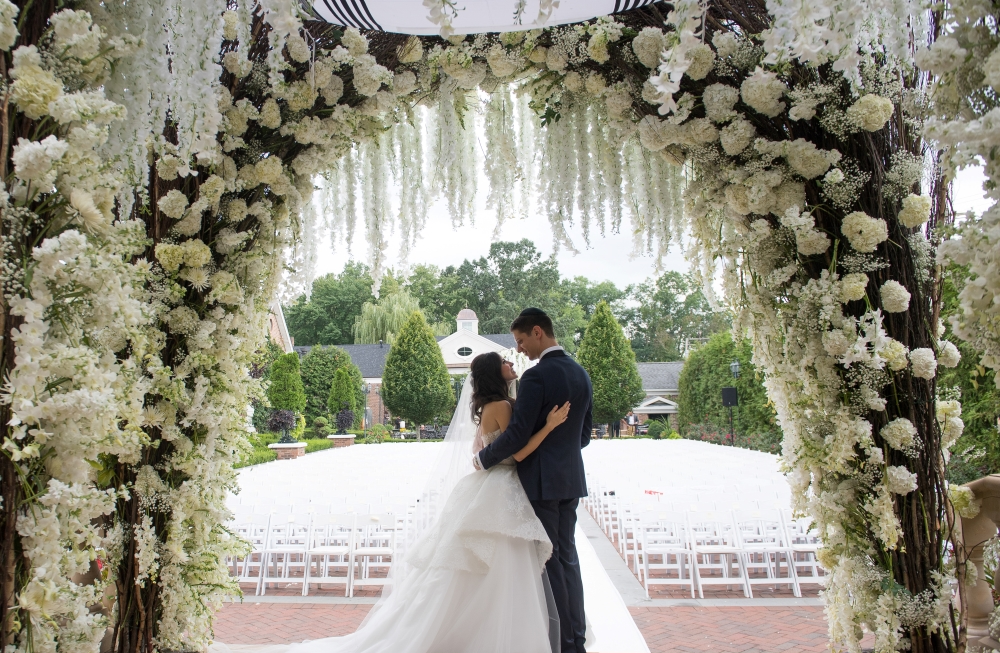 Host An Iconic Event At The Most Romantic Wedding Venues NJ
New Jersey's romantic wedding venues are the ideal space to host an iconic ceremony and reception event. The best venues feature time-honored architecture, rich landscapes, impeccable photo backdrops, and charming event spaces. They sit on spacious grounds that feature picturesque gazebos, flowing fountains, and stunning gardens – creating perfect wedding day photo-ops. In these one-of-a-kind settings, your guests will be treated to gourmet cuisine, opulent ballrooms, and top-tier service. As a newly engaged couple yourself, you need to find the most beautiful NJ wedding locations where you can tie the knot. Fortunately, the Garden State has many timeless, intimate, and dreamy venues to say "I Do." Read on to learn about hosting an iconic event at the best romantic wedding venues NJ.
Find Your Dream Venue
The first step is finding your dream romantic wedding venue NJ. Find a beautiful, intimate, and romantic venue that aligns with your vision. Select a venue that matches your preferred style, theme, and feel. During the venue selection process, think about your guests' experiences, as well as what's included. Most importantly, you and your fiancée should stay true to yourselves. You want to find somewhere that feels special and authentic to you both as a couple. Indeed, find the most romantic wedding venue NJ when planning your iconic event.
Choose Your Colors
Start thinking about the dream colors, themes, and vibes for your wedding reception in NJ. Choose bold, bright, and powerful colors that express the feeling of romance. Think striking tones of red, pink, gold, blue, along with a wide variety of others. Ultimately, you want to select colors that are unique and special to you, as well as your significant other. For brides, the standard rule is to choose no more than three colors. One of these colors should be an accent color – which is usually some style of metallic. Surely, choose your colors to host the ideal event at romantic wedding venues in NJ.
Narrow Down Some Dates
With a better understanding of your dream colors, style, and vibe, you are ready to start narrowing down some dates. This way, you'll be much more prepared when you officialize a date with the top wedding venues NJ. Start off by thinking about the time of year that works best for you. Many couples have a specific season when they'd like to get married – like summer or spring. Then, start listing out some dates that will be convenient for you, your partner, as well as your families. Certainly, narrow down some dates to plan your ceremony at the best romantic wedding venues New Jersey.
Work With A Wedding Planner
To ease your stress and nerves throughout planning, hire a wedding coordinator NJ. A wedding planner brings your dream vision to reality from start to finish. They know how to manage every detail, handle every obstacle, and make your wedding day truly unforgettable. These event planners help coordinate vendors, plan your timeline, and manage your guest list. Ultimately, they make the end-to-end wedding planning process much easier. They give you the ability to focus on your family, friends, and other loved ones. Absolutely, work with a planner to coordinate your dream wedding in New Jersey.
Think About Décor
With the help of your planner, start thinking about décor for your romantic wedding venue NJ. Décor is one of the most important elements of modern-day weddings. Candles, flowers, lights, and other decorations are sure to create a romantic atmosphere on your special day. You can also bring some personalized décor – like photos and videos that share your story. Or, pass out inscribed favors with your new name on them, along with special dates or sayings. Definitely, think about décor when planning your dream wedding ceremony NJ.
It's the perfect time to host an iconic event at the most romantic, beautiful, and intimate wedding venues in NJ. Start off by finding the perfect location to host your ceremony, reception, and after-party. Next, choose your dream colors, style, and theme. Afterwards, start thinking about some dates for your wedding reception New Jersey. To ease stress throughout the process, recruit a skilled, knowledgeable wedding planner. Now, you can start thinking about décor. Follow the points above to learn about hosting an iconic event at the best romantic wedding venues NJ.