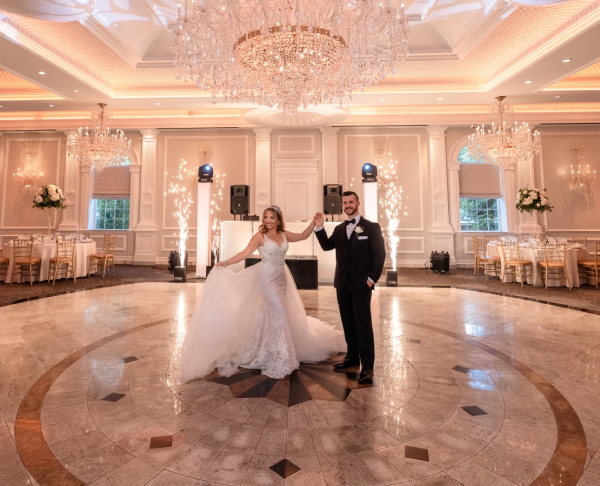 5 Luxurious Features Of The Top Wedding Venues NJ
There are dozens of unique, luxurious features to look for in NJ's top wedding venues. Everything from décor, amenities, location, and cuisine should be considered when deciding on wedding destinations. You want to pick a wedding venue NJ that is properly suited for your romantic, dream event. Fortunately, the Garden State is home to some spectacular venues with lush gardens, grand estates, and opulent ballrooms. As a bride or groom to-be, there's a lot of special characteristics to look for in the perfect venue. With these in mind, you can plan an unforgettable, timeless, and classic event. Read on to find out about the luxurious features of the top wedding venues NJ.
Stunning Views
The best wedding venues NJ offer spectacular, unforgettable, and stunning views. Your luxurious venue will be the backdrop in all your wedding day photographs. Scenic backdrops, rustic gardens, and timeless architecture give your photos the touch that will last a lifetime. With striking, picturesque scenery, your guests will continue talking about your event for years to come. There is nothing more breathtaking than celebrating your marriage in a wonderful, dazzling environment. Certainly, the top wedding venues New Jersey offer stunning views and scenic backdrops.
Magnificent Ballrooms
The top wedding venues NJ should also offer magnificent ballrooms for your dream event. Luxurious ballrooms have an opulent, elegant, and classy charm that can elevate any wedding celebration. From the dinner, dancing, speeches, and famous banquet toss – the ballroom will host come unforgettable wedding day memories. Private event venues NJ provide all the décor needed for rustic, modern, contemporary, or glamorous ballroom weddings. Surely, look for romantic wedding venues NJ that offer luxurious, magnificent ballrooms.
Gourmet, Crowd-Pleasing Cuisine
The top wedding venues NJ offer gourmet cuisine, customized reception menu ideas, and chef-inspired meal styles. At your dream wedding, you want to serve something special – that your guests will remember for years to come. Serve a delicious, authentic dinner that reflects the two of you as a newlywed couple. At the best venues, you can plan a reception with a formal sit-down plated dinner, cocktail-style reception, or specialty self-serve stations. Indeed, look for a spectacular wedding venue NJ with gourmet, crowd-pleasing dinner cuisine. After all, your inviting guests to the most formal, opulent, and special dinner party you'll ever host.
Professional Servers
Servers are an essential fixture of the top wedding venues in NJ. They keep your guests fed, and ensure the reception is progressing smoothly. During your event, venue servers greet your guests, prepare the place settings, and align formal centerpieces. The best wedding venues in Northern NJ have a versatile service team that can adjust to your needed timing, flow, guest preferences, or portions. Absolutely, look for professional, friendly service teams when choosing a local wedding venue NJ.
Modern Décor
The best wedding venues NJ also offer modern, contemporary décor. A wedding is a festive, celebratory moment. Beautiful, over-the-top décor is a special way to commemorate the event. Wedding venues can help you coordinate dramatic floral arrangements, lively tabletop centerpieces, and themed ballroom décor. The venues themselves feature modern furnishings, lavish chandeliers, mood lighting, and simple drapes. Definitely, look for top wedding venues NJ that feature modern indoor and outdoor décor.
There's a lot of luxurious features, characteristics, and traits to look for in New Jersey's top romantic wedding venues. First off, these spectacular venues offer scenic, unforgettable views – perfect for your wedding day photos. In addition, these amazing destinations have opulent, magnificent ballrooms your guests certainly won't forget. They also have chef-inspired cuisine, diverse reception menu ideas, and unique meal styles. To ensure this cuisine is delivered professionally and promptly, the best venues offer well-trained service teams. Plus, your dream venue should also offer modern, contemporary décor. Follow the points above to find out about the luxurious features of the top wedding venues NJ.