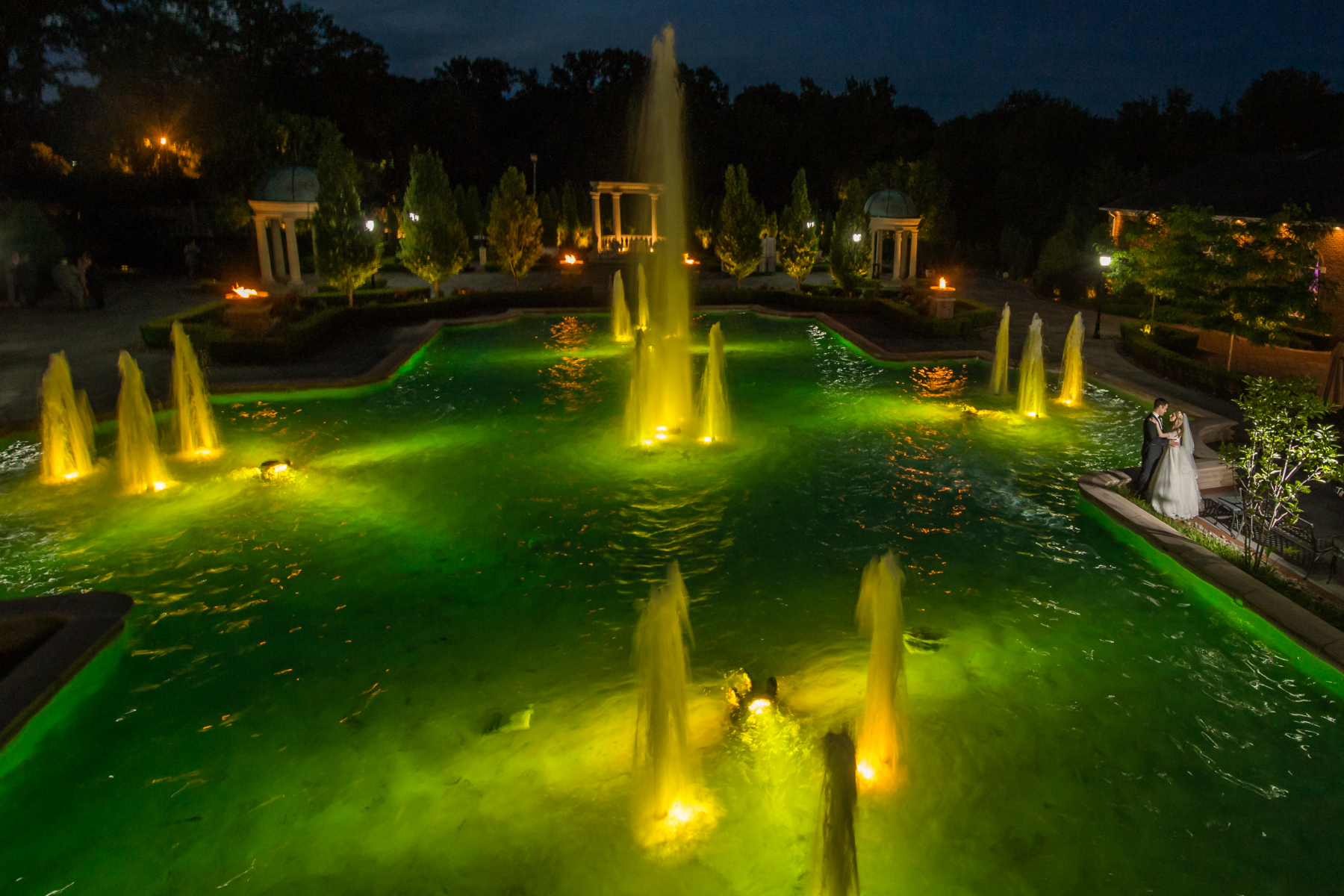 The Best Unique Wedding Venues In The Tri-State Area
The best unique wedding venues throughout the Tri-State Area guarantee to impress every future bride and groom. Hosting a wedding in New Jersey means you'll have access to some of the best venues, professionals, and amenities in the nation. Up in Northern NJ, couples will discover some of the most luxurious, romantic, and spectacular wedding locations in Bergen County. These charming spots align with every classic bride's style — and are sure to fit your one-of-a-kind vision. Keep reading for more about the best wedding venues in the Tri-State Area.
The Tri-State's Most Sought-After Venue
The Rockleigh remains one of the most sought-after wedding venues in New Jersey, the Tri-State Area, and beyond. This beautiful location specializes in romantic ceremonies and receptions of genuine magic. Our property is located in Bergen County, NJ and is mansion-inspired in Georgian style. For your wedding cuisine, our expert team of critically-acclaimed chefs provide fresh cuisine and premium open bar service. Our team of experienced event planners can help you coordinate every last detail and choose professional local vendors. Definitely, the most unique wedding venues remain one of the best places to get married in NJ.
Accommodates Luxury Brides And Clients
The Tri-State's best wedding venues are no stranger to accommodating luxury brides and discerning guests. The Rockleigh is recognized as a distinguished and opulent wedding location — and provides multiple elegant ballrooms to host your special attendees. Every detail here is breathtaking and the outdoor gardens are so romantic. If you love luxury and intimacy, you're going to fall in love with The Rockleigh. We're passionate about every bride and groom, searching for a beautiful wedding. Certainly, the best wedding venues in Bergen County are experts in hosting luxury-driven brides and grooms.
A Masterpiece Of Time-Honored Architecture
The most beautiful Tri-State wedding venues are a stunning masterpiece of luxury-inspired, time-honored architecture. The Rockleigh's unique style is perfectly-suited for classical grand weddings and modern lavish celebrations. We offer two opulent ballrooms for your reception, as well as lush outdoor gardens for your ceremony. It's a fairytale-esque setting for couples looking to host their entire special day at one magnificent property. With our unsurpassed design, this glamorous venue is ready to accommodate the most important day of your life. Absolutely, the best wedding venues in the New York Metropolitan Area are a breathtaking masterpiece of time-honored architecture.
Impeccable Guest Service And Hospitality
Experience impeccable guest service and hospitality at the top wedding venues in New Jersey. From the moment you step foot in The Rockleigh, our renowned, white-glove service begins. Our dedicated and experienced team exclusively focuses on you — ensuring that your every need is handled with care. Every wedding is more than just an event for us. We strive to create long-lasting memories that your guests will remember and cherish for a lifetime. Surely, discover impeccable guest service and hospitality at the grand wedding halls in North Jersey.
A Stunning And Romantic Estate
Discover a stunning and romantic state at the best wedding venues in the Tri-State Area, The Rockleigh is surrounded by the natural greenery, lush floral landscapes, and scenic greenery of Northern NJ. Outdoors, our terrace offers blooming gardens, charming gazebos, and flowing fountains. This unique space has dedicated locations for the ceremony and cocktail hour. Indoors, our Bristol Ballroom and Grand Pavilions create an impressive space with lavish amenities — including crystal chandeliers and an inlaid marble dance floor. Definitely, experience a stunning, romantic, and intimate estate at the best wedding venues around the Tri-State Area.
There are so many lavish features of the best unique wedding venues in the Tri-State Area. These one-of-a-kind locations remain one of New Jersey's most sought-after wedding destinations. With over 25 years of experience, The Rockleigh knows how to accommodate the most discerning, luxury-focused couples. Every detail in this romantic space is a masterpiece of time-honored architecture. To make wedding planning simpler, our events team offers the highest-level of impeccable guest service and polished hospitality. Follow the points above to learn about the best wedding venues in the Tri-State Area.