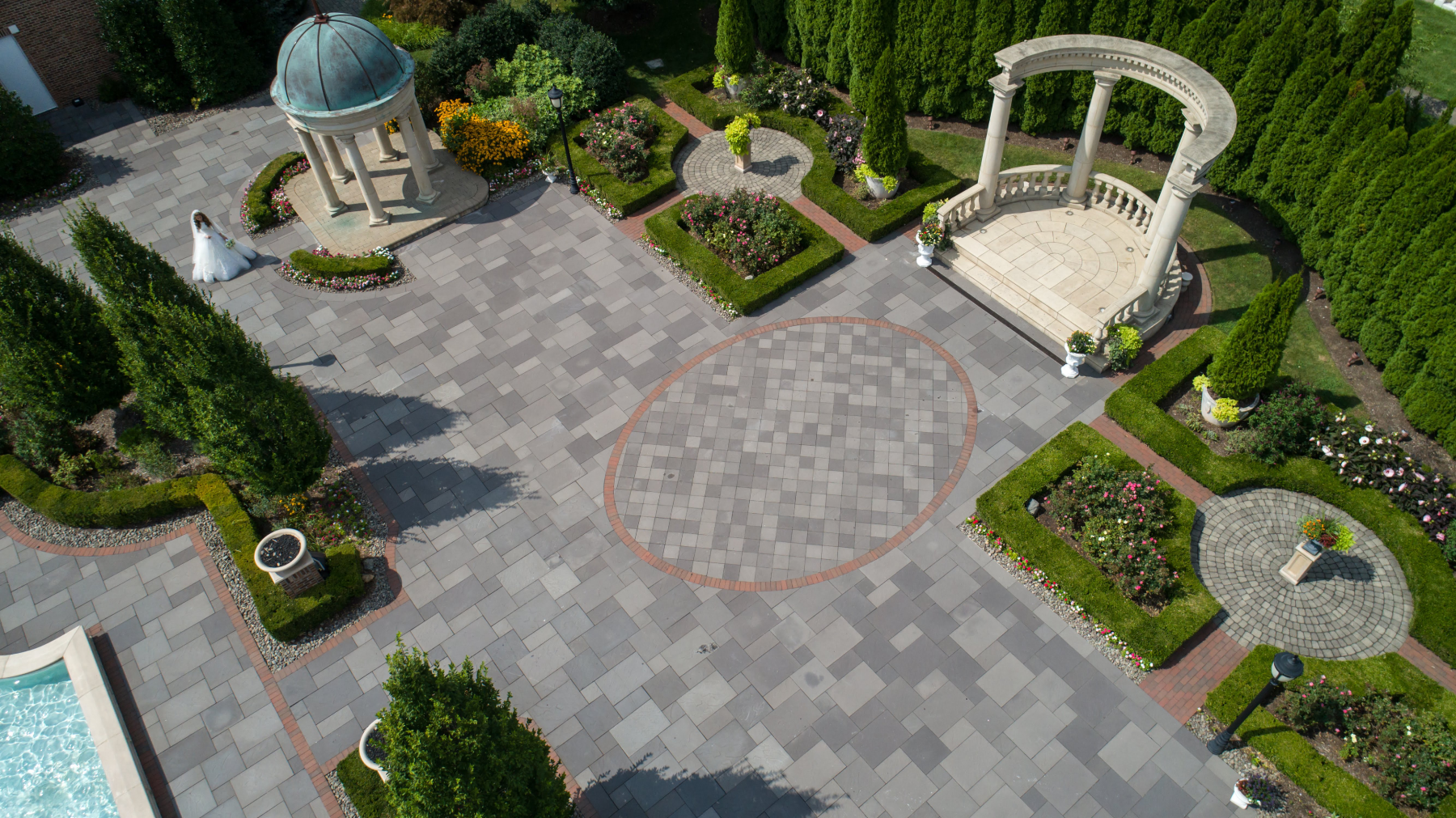 How To Make Your Lush Garden Wedding New Jersey Truly Unforgettable
There's so many ways to make your lush outdoor garden wedding New Jersey truly unforgettable, memorable, and magical. There is something so special about saying "I Do" surrounded by rich landscapes, blooming flowers, charming gazebos, and flowing fountains. Radiant floral colors, fresh air, create a natural ambiance that simply cannot be duplicated inside. Throw an incredible wedding complete with everything the outdoors has to offer. As a bride or groom-to-be yourself, you should know how to successfully plan the wedding of your dreams. Read on to learn about making your lush garden wedding New Jersey truly unforgettable.
Pick A Dream Wedding Venue
To plan a magical garden wedding NJ, you need to pick a dream venue. Choose an outdoor wedding venue NJ with plenty of private event space to accommodate your entire guest list. Tie the knot beside bright, blooming flows and let rich landscapes serve as the backdrop for all your wedding photos. Later on, you can share your first dance together under the stars. All of your attendees will certainly be wowed by the lush, charming, and rich beauty of nature. The top garden wedding venues NJ take natural, authentic charm and beauty to a redefined exquisite level. Certainly, pick a dream wedding venue to make your lush garden wedding New Jersey truly special.
Choose The Right Time Of Year
When you plan a special garden wedding New Jersey, you need to carefully pick the time of year. You want to choose a suitable month for getting married and celebrating outdoors. This is usually when the weather is warmest, during the spring and summer. You can also choose to get married outdoors during the autumn – perfect for mild temperatures, charming fall hues, and changing foliage colors. Of course, the perfect month is an incredibly personal decision, that tends to be different for every couple. Surely, choose the right time of year to plan a magical garden wedding in New Jersey.
Keep A Backup Plan B
While garden weddings NJ under clear blue skies is so dreamy, you always need to prepare for unpredictable weather. Sudden rain showers or frigid weather could totally derail your wedding plans if you're not well-prepared. Fortunately, the best wedding reception halls in NJ offer luxurious, elegant indoor spaces for when the weather doesn't cooperate. This can go a long way in keeping your attendees warm, dry, and happy on your special day. That's why having an outdoor garden wedding rain plan in-place is always recommended. Indeed, always prepare a backup plan B when planning lush garden weddings in North Jersey.
Make Your Guests Comfortable
For outdoor garden weddings NJ, guest comfort and experience needs to be a top priority. Create plans to keep you and your guests comfortable during warm, humid summer months. The last thing you want is for your attendees to be hot, sweaty, and uncomfortable throughout your big day. On the other hand, receptions in the fall or winter months can get chilly. Speak with on-site event planners at your wedding venue for recommendations and strategies to keep guests comfortable. They'll have the best expertise, suggestions, and guidance to follow. Absolutely, make your guests comfortable, happy, and satisfied when throwing an lush garden wedding NJ.
Add Some Excitement
Ultimately, you want your garden wedding NJ to be fun, exciting, and enjoyable. Let your guests relax, let back, and have a great time. Outdoor garden parties are always more entertaining with some music. Hire a live band or wedding DJ to liven up the evening and help your guests get moving. Be sure to pick someone that aligns with your musical preferences, reception ambiance, and wedding theme. Definitely, add in some excitement to make your lush garden wedding NJ especially unforgettable.
There are several steps to make your lush garden wedding New Jersey truly unforgettable. First and foremost, pick a magnificent private wedding estate NJ. Next, choose to hold your wedding in the right time-of-year. Due to the unpredictability of the weather, you should always keep a plan B. Plus, keep guest comfort and experience at the top of your priorities list. Further, you should also look for ways to add in some excitement. Follow the points above to learn about making your lush garden wedding New Jersey truly unforgettable.