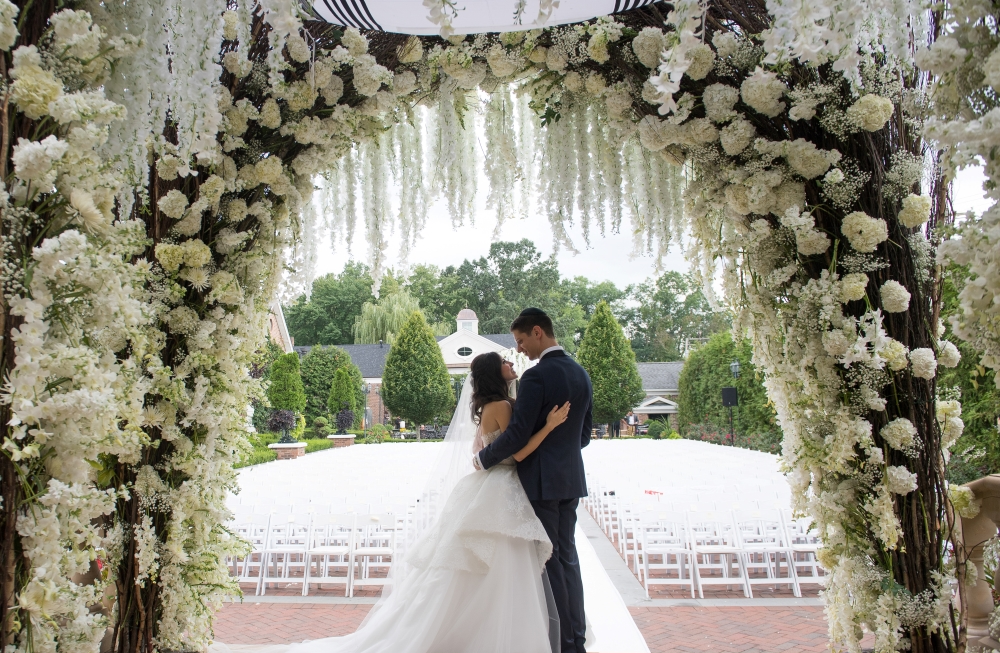 Your Guide To The Most Magnificent Private Wedding Estate NJ
There's so much to experience at the most magnificent private wedding estate in New Jersey. Step back into a time-honored age of sophisticated luxury, glamor, and opulence. The most elegant wedding ballrooms New Jersey reflect the charm, romance, and intimacy of tasteful country manor. A stunning estate surrounded by rich gardens, flowing fountains, and impeccable landscapes – who wouldn't want to get married here? If you are planning your nuptials, look for a venue promising traditional architecture, impressive décor, and gracious hospitality. Read on to learn about the most magnificent private wedding estate in New Jersey.
Opulent Ballrooms
Prepare to be amazed. The most elegant New Jersey wedding estates offer sophisticated, luxurious, and opulent ballrooms. These dramatic spaces are designed for maximum versatility in theme, lighting, and atmosphere. Opulent reception ballrooms feature marble inlaid dance floors, imported linens, fine china, palladium windows, and warm fireplaces. Plus, crystal chandeliers and gold chivari chairs create an added ambiance of modern luxury. The entire space is equipped for unforgettable photo opportunities. The best ballrooms seamlessly produce an intimate, romantic, and passionate feel. Absolutely, get married at a magnificent private wedding estate NJ with opulent ballrooms.
Dramatic Cocktail Hour Spaces
The most magnificent wedding estates in NJ feature modern, dramatic, and luxurious cocktail hour spaces. The perfect cocktail space lets your guests unwind, relax, and enjoy the period between your romantic ceremony and chef-curated meal. Encourage your attendees to socialize, mingle, and chat – all while enjoying a luscious selection of hors d'oeuvres passed by waitstaff butlers. The time-honored architecture, dramatic lighting, and elegant décor here is sure to align with your wedding day theme. Certainly, look for beautiful, luxurious cocktail hour spaces at magnificent wedding venue estates NJ.
Standard Of Culinary Excellence
When you experience a private wedding estate NJ, expect chef-inspired, world-class cuisine. Introduce your guests to an extraordinary, unprecedented level of culinary excellence. These venues prepare elegant menus that reflect the latest trends, recipes, and techniques. Every dish is expertly and aesthetically prepared, cooked, seasoned, and plated for perfection. No wedding reception is complete without delicious and exquisite cuisine. You are sure to savor this unforgettable moment of your first delicious meal together as newlyweds. Surely, the most romantic wedding estates New Jersey pride themselves on a high-standard of culinary excellence.
Manicured Outdoor Grounds
Mansion-style wedding estates in NJ offer meticulously-manicured outdoor grounds, rich landscapes, and impeccable gardens. These elegant outdoor spaces are uniquely designed to amaze, charm, and enchant your guests. Garden wedding venues NJ offer an unforgettable, picturesque backdrop for your ceremony, cocktail hour, or reception. Outside, there's a nearly-unlimited scope for amazing wedding day photos. Plus, you can exchange your vows and say "I Do" under romantic, intimate gazebo chapels. It's a dream fairy-tale ambiance for your special day. Indeed, experience beautiful, manicured outdoor gardens at the most magnificent private wedding venue in NJ.
Private Bridal Suites
A luxurious wedding estate NJ should also offer private bridal suites. Get ready for your special day in style. Elegant, sophisticated bridal suites are the perfect intimate setting to get ready in. Ease your nerves, make any last-minute tweaks, and capture some unforgettable photo-ops. These stunning spaces are uniquely designed to bring your entire bridal party closer together. To ensure everything goes smoothly, these rooms come with in-room hospitality and personal wedding day attendants. Definitely, get ready for your special day with lush amenities from your own private bridal suite NJ.
There's a lot to take in at the most romantic, intimate, and beautiful private wedding estates NJ. Create magic moments NJ in these elegant, romantic, and dramatic spaces. The top venues offer luxurious, sophisticated, and luxurious ballrooms. After your ceremony, your guests will be dazzled by impressive cocktail hour spaces. Then, they'll certainly be wow'd by a gourmet menu of exquisite cuisine. If you're getting married in the warm spring or summer months, consider a venue with lush outdoor spaces. While you're getting married on the day-of, relax and unwind in amenity-rich bridal suites. Follow the points above to learn about the most magnificent private wedding estate in New Jersey.