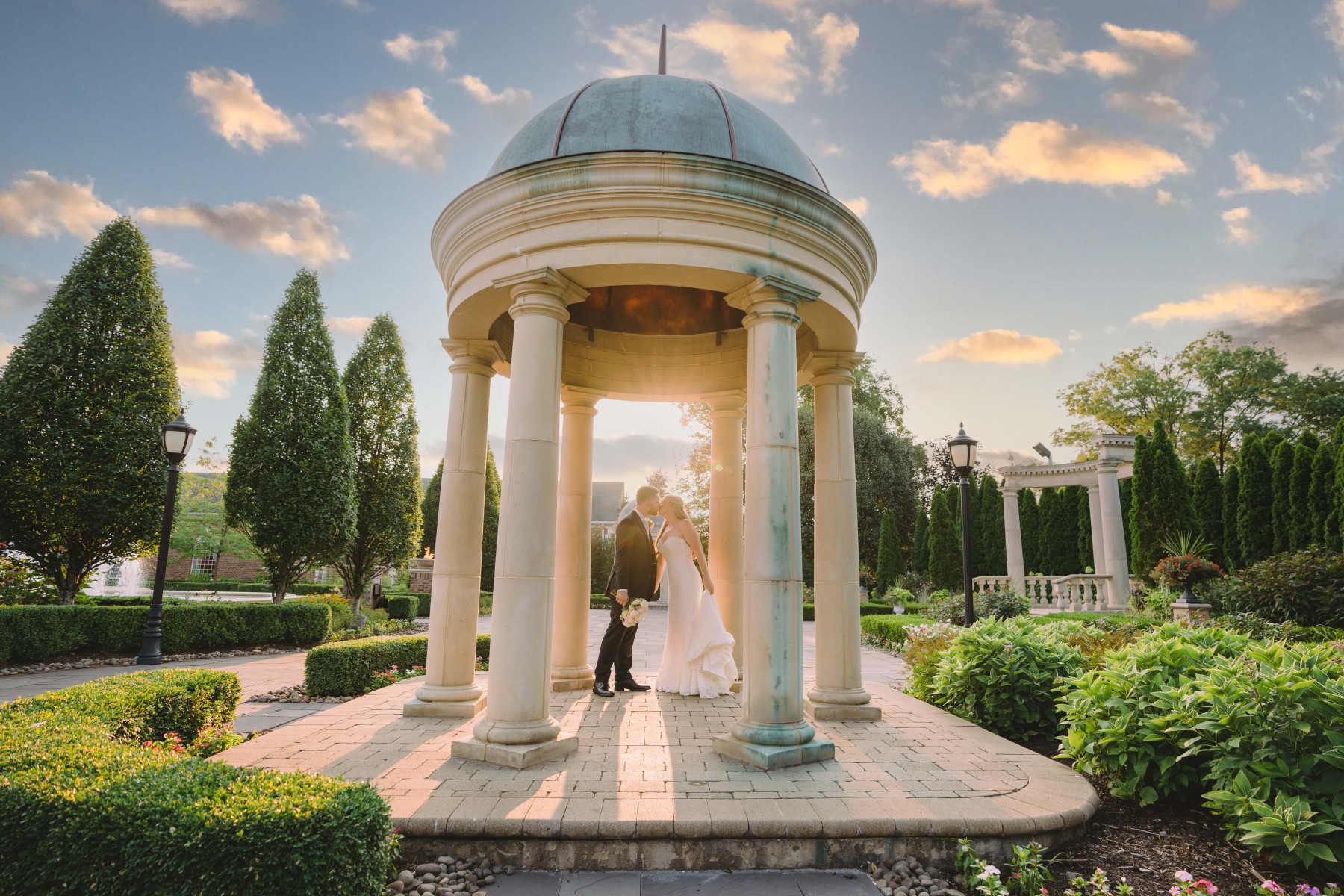 The Best Outdoor Wedding Venues Near Upper Saddle River NJ
Dreaming of a lush, natural, outdoor wedding near Upper Saddle River? The best wedding reception venues in New Jersey are a stunning destination for the most important day of your life. Locations like the Rockleigh are renowned for marvelous gardens, charming outdoor scenery, and breathtaking floral landscapes. Elevate your wedding day with regal grandeur and endless photo opportunities. Newly engaged couples like you, look no further. Here's the best outdoor wedding venue near Saddle River NJ for your lavish reception.
Appreciate The Blooming Flowers
There's nothing like admiring the blooming flowers, botanical gardens, and unsurpassed romance at the best outdoor wedding venues Upper Saddle River. The beautiful scenery is so dreamy at The Rockleigh. Surround yourself with rich greenery and natural touches. These lush garden spaces can certainly hold their own – with no décor needed. Of course, we'd be happy to recommend top-rated floral artists and event planners to further elevate your vision. Surely, appreciate the blooming flowers at beautiful garden wedding venues near Saddle River.
Serene Ceremony In The Gardens
Begin your happily ever after with a serene garden ceremony at NJ's best outdoor wedding venues. Head outside to The Rockleigh's impeccably-manicured estate grounds. Discover quaint gazebos, blooming flowers, lush greenery, and spectacular chapels — everything you need for an unforgettable outdoor ceremony. If you listen carefully, you'll hear our romantic fountain peacefully flowing in the background. Everything comes together to create a magical ambiance for your first moments as a newlywed couple. Certainly, get married at a unique outdoor wedding ceremony venue near me with serene garden spaces.
Lush Outdoor Oasis
Tall trees, fresh flowers, romantic pools, and charming gazebos all blend together here to create a lush outdoor oasis. Every inch of The Rockleigh's outdoor space is so beautiful, alluring, and enchanting. Time-honored architecture from the estate just add to the magic. How's this for a romantic and breathtaking wedding day backdrop? If heaven on earth exists, it's right here in NJ. Indeed, outdoor settings at the best wedding venues North Jersey create a rich, lush outdoor oasis.
Endless Photo-Ops
Your photographer is sure to be busy at the best wedding venues NJ. There's so many amazing shots to capture in The Rockleigh's gorgeous outdoor garden spaces. Before the ceremony, they'll capture guest arrivals – as they're amazed by unsurpassed luxury and elegance. Afterward, plenty of magical garden shots with the newlywed couple. As the sun slowly sets, head back outdoors for some unforgettable pictures under the stars. Absolutely, the best outdoor wedding venues near Saddle River are simply a photographer's dream.
Alternative Indoor Spaces
If you want to blend the indoors into your elegant wedding celebration NJ. The Rockleigh's extravagant indoor ballrooms are perfectly-suited for even the most lavish occasions. Let our expert service team usher your guests indoors for a distinguished cocktail hour and reception. What's more incredible than your first dance under high ceilings with glimmering crystal chandeliers? Definitely, host your wedding reception in luxurious ballrooms at the best NJ event venues.
There's a lot to look for in the most beautiful indoor-outdoor wedding venues Upper Saddle River NJ. Host your ceremony in serene gardens – surrounded by tall trees, blooming flowers, and lush greenery. After you've exchanged vows, stay to appreciate and admire the natural scenery. Every detail comes together here to create a beautiful, gorgeous oasis. Of course, there's endless photo-ops to capture here. Then, you can always head indoors too. Host your cocktail hour or reception in our breathtakingly-luxurious ballrooms. Follow the points mentioned above to learn about the best outdoor wedding venues around Upper Saddle River NJ.