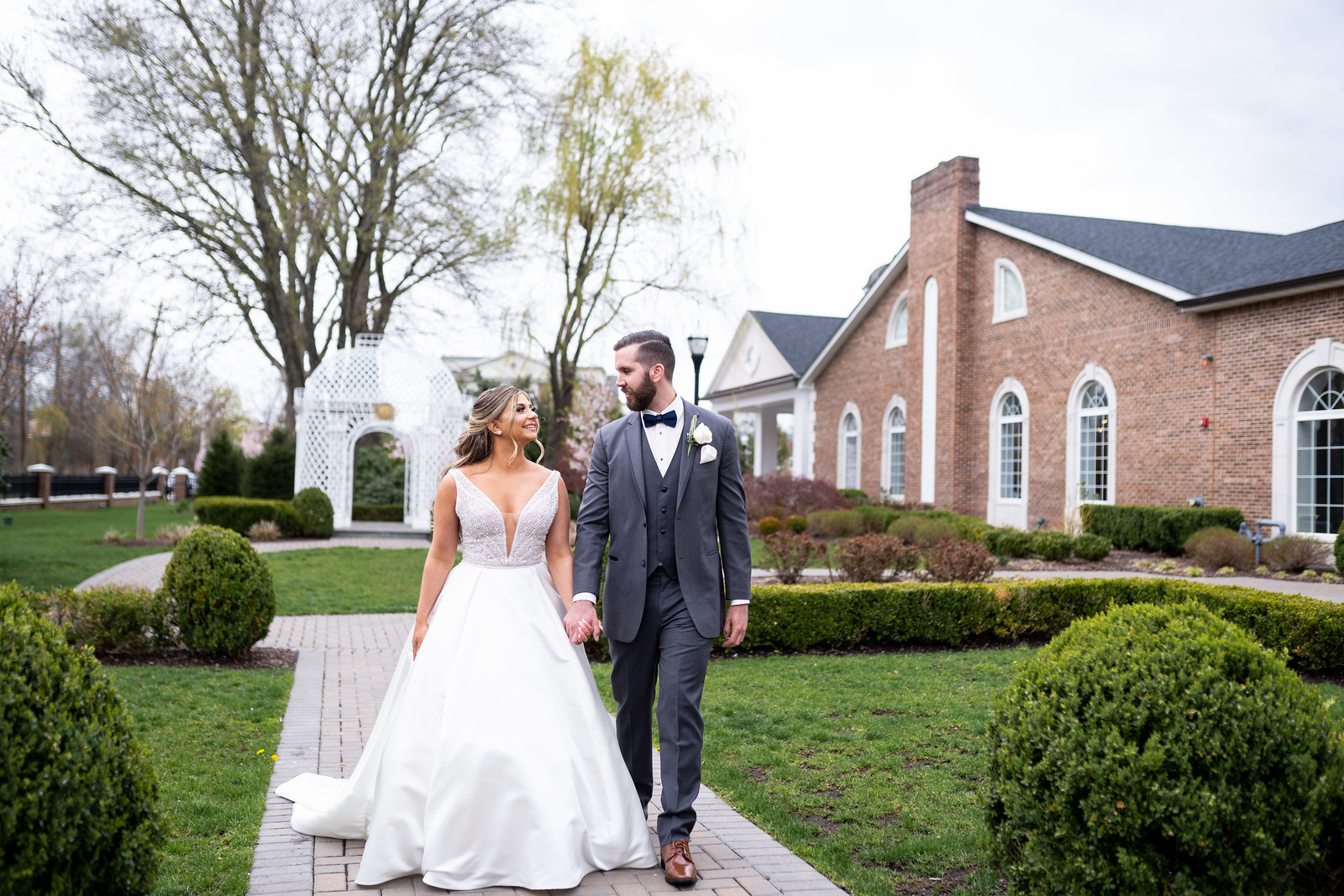 Your Dream Wedding At Gorgeous New Jersey Outdoor Venues
Get ready to host your dream wedding at gorgeous New Jersey outdoor venues. Invite Mother Nature to your upcoming wedding reception and embrace the great outdoors. Tie the know and say "I Do" amidst blooming spring flowers and impeccable landscapes. Rich gardens and picturesque foliage creates the most beautiful backdrop for your wedding day. Natural colors, fresh air, stunning greenery, and sweet floral aromas – its an experience that simply cannot be replicated indoors. If you're planning a spring or summertime ceremony and reception, you should certainly think about planning a stunning New Jersey garden wedding. Read on to learn about your dream wedding at gorgeous NJ outdoor venues.
Embrace The Natural Scenery
When you're planning a gorgeous outdoor wedding in New Jersey, use the picturesque natural scenery in your favor. Host your ceremony in an intimate, scenic outdoor area with plenty of blooming flowers and green space. Then, infuse these natural elements into your wedding's theme and décor. Think wildflowers, roses, tulips, and tree branches. Then, you can further adorn these spaces with twinkling lights and dim-glowing lanterns. It's the perfect way to set the mood and create a consistent, memorable wedding theme. Certainly, embrace the natural scenery at gorgeous New Jersey outdoor wedding venues.
Discover Unmatched Photo-Ops
Gorgeous outdoor wedding venues in New Jersey lend themselves well for stunning photo opportunities. Breathtaking sunsets, bright greenery, the interplay of foliage, and natural lighting all work together to deliver some truly amazing shots. The best garden venues include some incredible special features as well – like flowing fountains, charming gazebos, and time-honored architecture. These add to all the possible photo-ops available. So, you'll end up with dozens of incredible pictures that help you remember and cherish your wedding day forever. Indeed, discover unmatched photo-ops at the best outdoor venues NJ.
Arrange Backup Indoor Spaces
When the weather is uncooperative, the best outdoor event space in NJ have luxurious, elegant options for your backup plan B. If you can't host your ceremony, cocktail hour, or reception outdoors, you can move your party to opulent indoor ballrooms. These romantic, exclusive spaces feature a tremendous marble-inlaid dance floor, glowing fireplace, and plenty of seating for larger weddings. Their intimate luxury suggests the charm and elegance of a country manor. Be sure to tour these wedding ballrooms during your site visit. Surely, backup indoor spaces make the most gorgeous NJ outdoor venues truly special.
Beautiful In Any Season
No matter what season you're planning a wedding in, you can count on spectacular views, breathtaking scene, and unmatched experiences from the best New Jersey outdoor venues. Spring weddings are often the most popular. This is when the weather is the most comfortable – especially for formally-dressed guests. Summer weddings are also a great choice. In summer months, you'll benefit from the most consistent weather, maximum daylight, better flower selection, and more honeymoon options. A summer wedding often usually means that more guests can take off work and attend. Hosting your outdoor wedding during the fall or winter also has its perks. It just may take some extra planning to keep you and your guests comfortable. Absolutely, the grounds of the best New Jersey outdoor venues are beautiful in any season.
Say "I Do" In Romantic Chapels
For that magical moment when you say "I Do," outdoor venues offer an intimate, exclusive, and romantic wedding ceremony chapel New Jersey. Stunning chapels are set amidst picturesque garden scenery. All of your guests will be truly amazed by the setting – complimented with spectacular garden views, blooming gardens, and flowing fountains. It all comes together to create the complete picture. This breathtaking, natural backdrop is a photographers absolute dream. Definitely, exchange your vows in romantic chapels at the best New Jersey outdoor venues.
Plan and host an unforgettable, dream weddings at gorgeous North Jersey outdoor venues. Embrace the breathtaking, stunning, and beautiful natural scenery here. Romantic gardens, blooming flowers, and rich landscapes create unmatched photo-ops. It's truly a photographer's dream here. When the weather is uncooperative, move your wedding party indoors to exclusive grand ballroom spaces. Of course, the scenery, ambiance, and setting here is beautiful in any season. For that magical time when you get to say "I Do," host your ceremony in charming outdoor chapels. Follow the points highlighted above to learn about your dream wedding at gorgeous New Jersey outdoor venues.