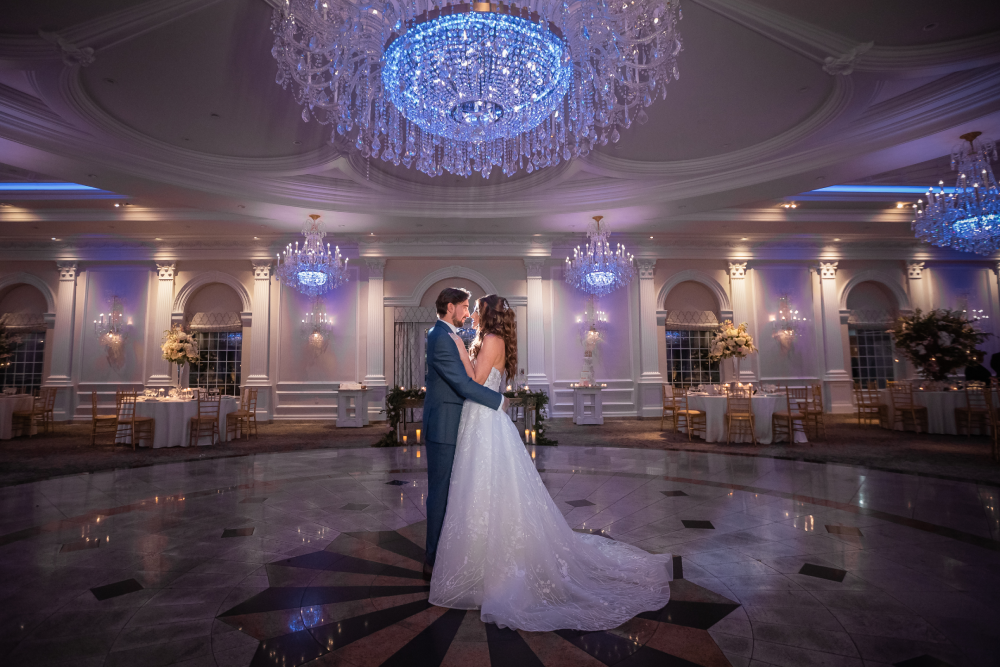 Find The Best Wedding Halls In NJ For Luxury Receptions
One of the most important elements of wedding planning is finding the perfect wedding hall. As a soon-to-be bride, your venue is where your friends and family will gather to celebrate the love you share with your fiance. You want the setting to be everything you dreamed of as a child: romantic, charming and fairytale-like. Discovering a venue that can match your dream seems impossible, but, fortunately, it is not. Use the following criteria to find the best wedding halls NJ for your reception.
Year-Round Beauty And Luxury
Whether you're dreaming of a wedding in the spring, summer, fall, or winter – New Jersey's best event halls offer a stunning setting all-year-round. In the spring or summertime, host a warm outdoor ceremony accented by lush greenery and blooming flowers. As autumn rolls around, the colorful foliage creates truly unmatched photoshoot. Once you head indoors, our versatile ballroom spaces can be customized to suit your exact vision and needs – regardless of season or time of year. Whenever you decide to get married at The Rockleigh, you can count on an unforgettable ambiance, atmosphere, and glow. Certainly, appreciate year-round beauty at the best wedding reception halls NJ.
Endless Charm And Elegance
One-of-a-kind wedding hall venues NJ are renowned for their endless charm, opulence, and elegance. With time-honored architecture, grand ballrooms, and upscale furnishings, The Rockleigh provides an ideal setting for the most lavish fairytale-esque weddings. We offer an array of additional amenities and services – guaranteeing that your big day fits all your dreams and expectations. Customizable, versatile ballroom spaces can be personalized with your preferred décor and floral artistry. However, these rooms truly speak for themselves with no extra décor necessary. Surely, indulge in endless charm and elegance at the best wedding halls in North Jersey.

Private Bridal Suites
Just minutes before your big moment, get pampered in pure luxury at our private bridal suites. The best wedding venues near Paramus know you need a peaceful, quiet, and private getaway on your special day. Well-appointed bridal suites serve as the perfect retreat from all the wedding day chaos. It's also an ideal spot for your day-of coordinating team to set up. We have plenty of room for hair stylists, makeup artists, and your bridal party. And of course, The Rockleigh can always recommend vendors to ease any wedding planning stresses. Indeed, get ready in private bridal suites at the most luxurious wedding halls in New Jersey.
Unforgettable Moments, Memories, And Experiences
Make unforgettable moments, memories, and experiences at New Jersey's best wedding halls. As the Tri-State Area's premiere wedding destination, The Rockleigh is proud to help newly engaged couples design magical wedding day experiences – that you and your guests will cherish forever. Start off your big day in our lush, manicured, and scenic outdoor gardens. Natural greenery, flowing fountains, and blooming floral landscapes create the perfect backdrop while you say "I Do." Our seasoned event planning experts will be by your side to create an unforgettable indoor-outdoor celebration that honors your unique love story.

Critically-Acclaimed Cuisine
Treat your loved ones to world-class, inspired celebration cuisine at the best private wedding venues near Montvale. Let The Rockleigh design, create, and serve an array of mouthwatering options for you and your guests. With an experienced in-house culinary team, you can count on us to deliver savory and flavorful offerings for the most important meal of your life. A few months before your wedding day, we'll schedule a tasting where you can experience all the creative hors d'oeuvres, entrees, and gourmet additions for yourself. Definitely, enjoy critically-acclaimed cuisine at the best North Jersey wedding hall locations.
Attentive Guest Service
To find the best wedding halls in New Jersey, you need to search for attentive guest services. With so many dietary restrictions and allergies, finding a venue that can meet your food needs is crucial. Ask each venue about their menu options. If you do not see meals on the menu that meet your expectations, inquire about additional options. Many high-end wedding halls can provide you with vegetarian, vegan and gluten-free dinners upon request. Several Jewish wedding halls can even put you in touch with caterers that create delicious kosher plates. Whether you need nut-free meals or meatless ones, add an attentive catering service to your list of venue requirements.

Exquisite Locations To Say "I Do"
If you are like most brides and have dreamed about saying "I do" for years, you need to find a wedding hall that offers an exquisite ceremony location. Your ideal location for saying "I do" will depend on your religion and your style. Top wedding halls in NJ feature outdoor chapels where nature-loving couples can wed among flowers. If you are planning a traditional kosher wedding in Bergen County, you need a space that can fit your chuppah comfortably. Consider both your style and your religion to find a wedding hall that can make your childhood ceremony dreams a reality.
Picturesque, Manicured Gardens
Moreover, make picturesque, manicured gardens a must-have feature for your wedding venue. The best wedding halls in Northern NJ maintain blooming gardens all year long. The flourishing flowers and greenery make for the perfect photo backdrop. You can take pictures with your new spouse among nature during the day or at night. The top garden venues in New Jersey illuminate their gardens with flowing fountains so that you can take advantage of the backdrop even after the sun goes down. If you want to have gorgeous photographs to remember your special day, search for a wedding hall with beautiful gardens.

Stunning, Historical Architecture
Another criterion worth including in your list is stunning architecture. The most extravagant reception halls in Bergen County feature Georgian style mansions that are perfect for photographs. The pictures couples take inside and outside of these buildings resemble royal settings. If you want to take photos outside of the mansions, position yourselves in front of the intricate details. If you would rather capture your big day indoors, stand tall underneath the high ceilings for a princess-like photo. Whether you prefer indoor or outdoor pictures, booking at a wedding reception venue NJ with stunning architecture will make you feel like royalty on your big day.
Large Ballroom Space
Finally, find halls in NJ for wedding that have large ballroom spaces. With a big, open area, you can fit all of your guests comfortably. You need a ballroom that can fit plenty of tables for your guests and also leave enough room for dancing. Your guests should all be able to sit at their assigned seats when you enter the room for your first dance as a married couple. More so, you and your fiance should be able to enjoy your first dance without worrying about having enough space. Ensure that your first dance is everything that you hoped it would be by booking a wedding hall with a large ballroom.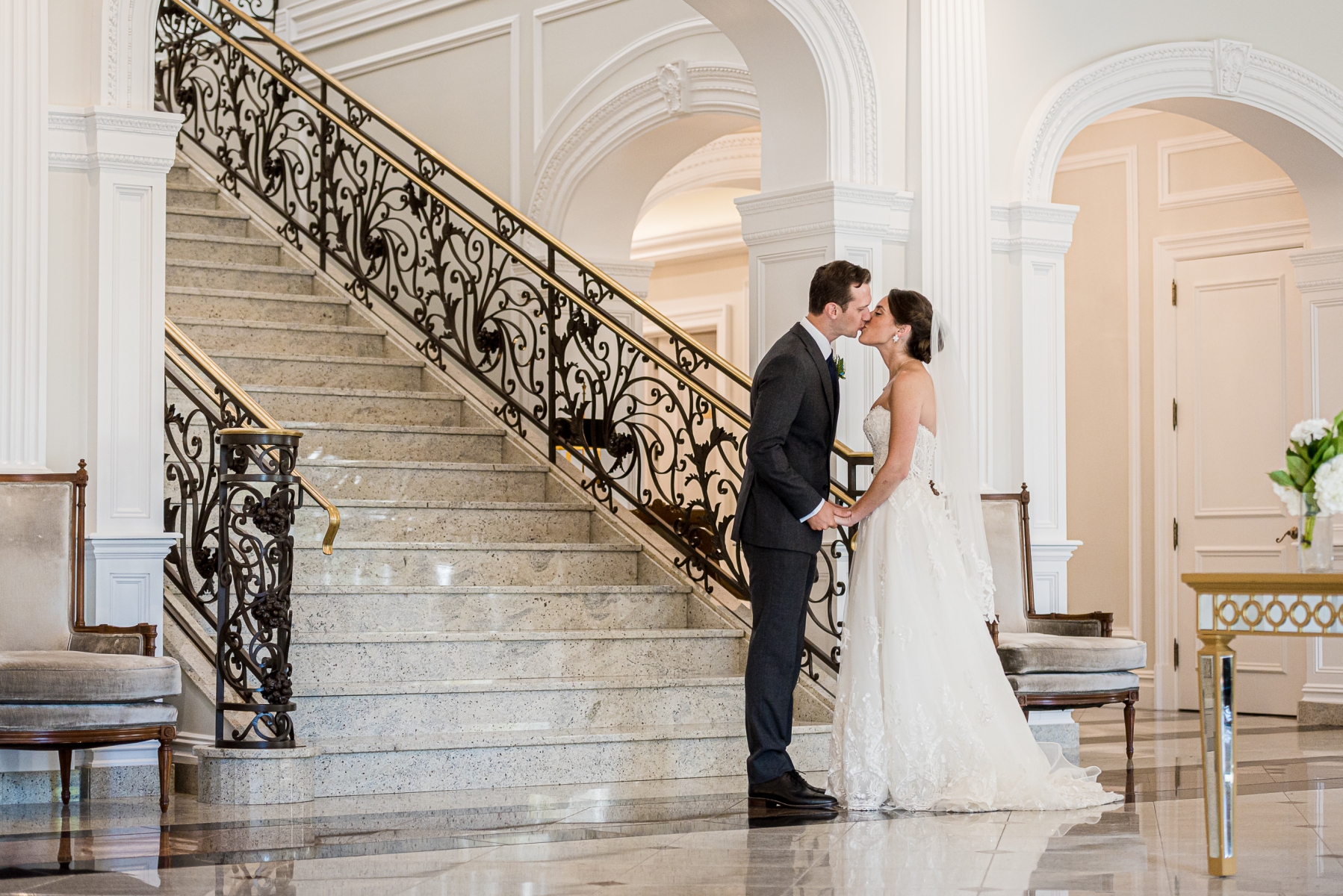 Discovering the right luxury wedding venue NJ for you and your fiance is no easy feat. However, there are a few criteria that you can use to make the decision less stressful. Search for a venue that offers attentive culinary services so you can meet all dietary needs. In order to bring your childhood dreams to life, you also need to look for a hall that has an exquisite ceremony location. Additionally, search for a venue with manicured gardens and charming architecture so you can capture the day beautifully. Last but not least, ensure that your venue has a large enough ballroom space for you to enjoy your first dance worry-free. Use these best wedding halls NJ criteria to find the best location for your reception.