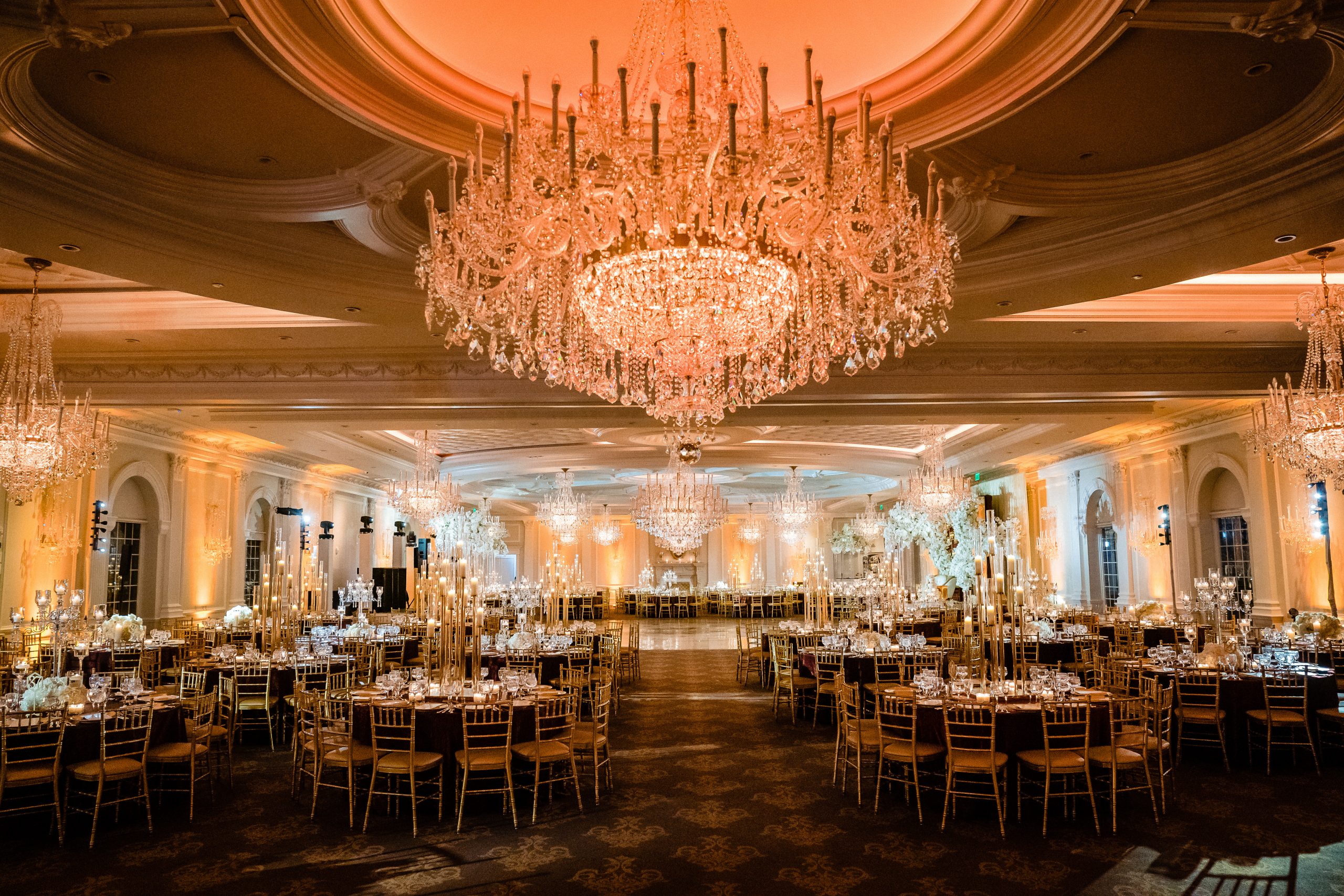 5 Picturesque Features Of The Best Wedding Ballroom In New Jersey
There's so many breathtaking picturesque features of the best wedding ballroom in New Jersey. Re-imagine the possibilities for your special day. Mark the start of your happily-ever-after in a versatile venue that defines elegance and luxury. Ballroom-style, exclusive wedding ceremony venues offer spacious rooms, impeccable service, gourmet cuisine, and careful execution. These opulent spaces create the perfect modern atmosphere, setting, and ambiance for this unforgettable milestone. As a bride or groom-to-be yourself, you should know what the top ballroom destinations have to offer. This way, you can experience the unique combinations of hospitality, grandeur, expertise, and attention-to-detail for yourself. Read on to learn about the picturesque features of wedding ballrooms in NJ.
Elegance, Luxury, And Grandeur
New Jersey ballrooms are known for their unique combination of elegance, luxury, and grandeur. Modern ballrooms feature high ceilings, spacious interiors, and impressive décor – creating a luxurious, grand appeal. These ornate spaces are uniquely designed to give guests the feeling and atmosphere of grand importance. They reflect the classical luxury and grandeur of a stately mansion, while conveying the intimacy and warmth of a romantic candle-lit dinner. From the moment your guests arrive, they'll experience majestic, grand marble staircases, glowing fireplaces, and time-honored architecture. Breathtaking photo opportunities await. Indeed, host your wedding in an elegant, luxury, and grand ballroom in NJ.
Sparkling Crystal Chandeliers
In addition, luxurious wedding ballrooms in New Jersey feature glistening, sparkling crystal chandeliers. Breathtaking chandeliers allow for even more beautiful photo opportunities. Capture beautiful newlywed photos under these romantically-lit fixtures. Throughout your wedding day, ornate chandeliers can be custom-lit to accent the mood, tone, and theme of your event. This luxurious, elegant décor can certainly make your reception one to remember. Surely, look for a ballroom-style, romantic wedding venue NJ that offers glimmering, sparkling crystal chandeliers.
Immaculate Garden Views
While you're inside the luxurious, elegant ballroom in New Jersey, you'll be treated to spectacular views of rich gardens and lush landscapes. After your nuptials, your guests can gaze out on picturesque botanical gardens. These beautiful outdoor spaces offer stunning backdrops throughout your wedding reception. Experience these green views from large, expansive windows. This creates a classical, natural, and timeless setting for your wedding event. Certainly, look for a wedding ballroom in NJ that offers immaculate, photo-worthy garden views.
High-Quality Furnishings And Décor
The best wedding ballrooms in New Jersey are complimented with high-quality furnishings and impressive décor. The best ballroom locations provide all the equipment you need for your ceremony and reception to run smoothly. They come well-furnished, then luxuriously designed with ivory silk table linens, gold Chiavari chairs, LED lighting, palladium windows, and marble dance floors. These elegant furnishings convey an atmosphere of gracious hospitality, romance, intimacy, and comfort. This luxurious design extends throughout ballrooms, bridal suites, lounge areas, and outdoor gardens. Absolutely, experience wedding ballrooms in NJ that feature high-quality furnishings and luxurious décor.
Built-In Infrastructure
To easy wedding planning stress, a grand ballroom in New Jersey offers a flexible, yet built-in infrastructure. These elegant spaces come ready with all the bells-and-whistles needed for your dream wedding day. You won't have to worry or panic about parking lots, accessibility, restrooms, or nearby guest accommodations. Plus, you can work alongside an executive wedding planner and coordinator. These expert professionals will be by-your-side to help you plan the ideal event. Of course, these spaces are still versatile and flexible – so you can design a luxurious event that is uniquely yours. Definitely, hold your reception at a New Jersey wedding ballroom with built-in infrastructure.
There's so many picturesque features of the best ballroom-style wedding venues in NJ. For a start, the most modern elegant wedding venues NJ are renowned for their luxury and grandeur. In addition, these high-end spaces feature sparkling, glimmering crystal chandeliers. From inside the ballroom, you'll be treated to immaculate, picturesque views of rich gardens and lush landscapes. Plus, these venues are known for high-quality furnishings and impressive décor. To simplify your event planning and coordination experience, the top local spaces offer a customizable, yet built-in infrastructure. Follow the points above to learn about the picturesque features of wedding ballrooms in NJ.