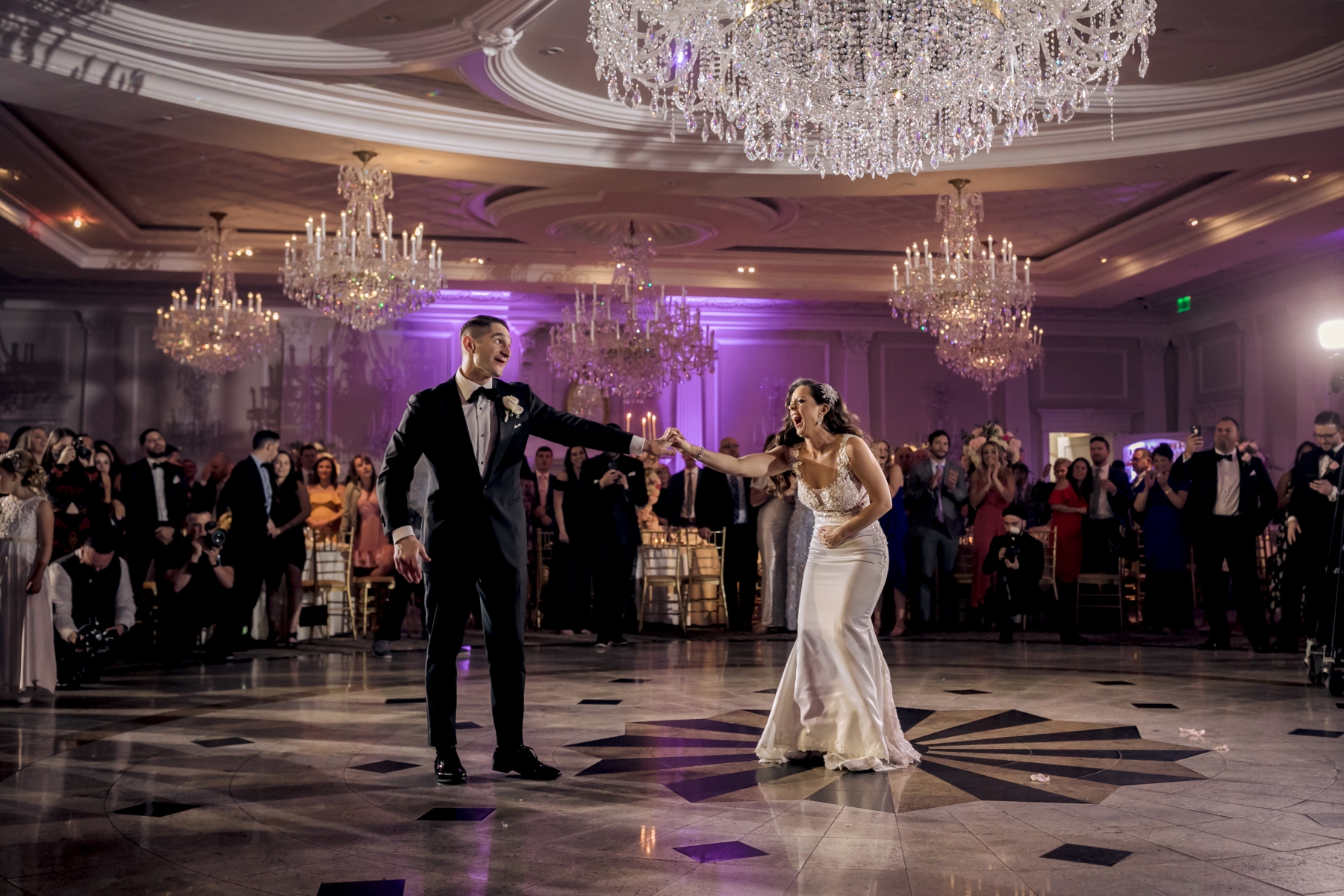 A Romantic Reception At The Best Wedding Venue NJ
Host a romantic, luxurious, and extravagant reception at the best wedding venues in New Jersey. Your wedding reception is one of the most important, memorable, and magical moments of your life. It's a time spent celebrating true love between you and your newlywed spouse. As such, you need to find the most high-end Bergen County wedding venues that promise to WOW. There's a lot of unique qualities, characteristics, and amenities that set the best venues apart from the rest. Read on to learn about your romantic reception at the best wedding venue NJ.
Choose A Date
Before you move any further, choose a date for your magical event at indoor outdoor wedding venues NJ. Have a rough date in mind before meeting with an expert wedding consultant. Maybe you know what month or season you want to host your wedding in. Try picking some dates that are sentimental or meaningful to the both of you. You can also speak with any VIPs on your guest list – to ensure you pick a day that works from them. Always have a few possible options – just in case your first choice is already booked. Assuredly, choose a memorable date for your reception at the best wedding locations NJ.
Work Out Your Guest List
With an amazing date in mind, you can now start working on your guest list. Sit down with your fiancé and create your dream guest list together. Start off by determining how many attendees you can realistically invite. Then, make a complete, comprehensive list – consisting of everyone you could possibly think about having at your wedding. Then, create a distinct section for all your VIPs and top-tier guests. Place your bridal party, parents, and closest friends in this category. Now, you can start making some cuts if necessary. Once you're ready, get your parents' opinion and input on your initial guest list. Then, you can make any final tweaks if necessary. Surely, work out the dream guest list for your wedding reception at the best venues in New Jersey.

Put Together Your Table Layout & Floor Plan
At this point, it is time to compile the table layout and floor plan for your wedding reception in New Jersey. Start by choosing a place for the wedding party, your parents, and the newlywed couple to sit. Then, you can start planning seating arrangements for your friends, family, and colleagues. Use a visual seating chart template to help you put everything together. In addition, consult with the wedding ballroom manager to find out what's possible. After all, they've successfully helped hundreds of couples design the reception floor plan of their dreams. Indeed, take some time to put together a detailed table layout and floor plan – with help from the best wedding venues Northern NJ.
Set The Reception Menu
Dinner is one of the most essential aspects when planning your wedding at the best reception venues NJ. Choose dishes, flavors, and recipes that align with your wedding theme. For a formal black-tie event, elevate your reception menu with gourmet additions, top-shelf liquors, fine wines, and premium champagne. At venues like the Rockleigh, the options are seemingly endless. Whatever your vision, work with your dedicated venue manager to plan a fresh and unique menu. We'll help you coordinate everything from butler-style passed hors d'oeuvres, entrees, and desserts for afterwards. Absolutely, save time to plan a fresh, innovative, and creative wedding menu New Jersey.

Get The Décor On-Point
Now, begin to look at options for décor at the best wedding reception venues near Mahwah. New Jersey's top-rated wedding locations are already naturally beautiful – complete with time-honored architecture, fine furnishings, and impeccably-manicured grounds. Of course, you may want to give your wedding some additional unique personality with themed décor. Our experienced team at the Rockleigh can help you find experienced florists, entertainers, and stationery vendors – along with anything else needed to make your day magical. Definitely, make sure the décor is flawless for your New Jersey wedding event.
Appreciate Classical Elegance And Sophisticated Luxury
Expect nothing less than world-class charm, classical elegance, and sophisticated luxury from New Jersey's best wedding venues. Locations like the Rockleigh are well-known for time-honored architecture, opulent indoor ballrooms, majestic marble staircases, and impeccable furnishings. It's simply a photographer's dream here. Catering exclusively to luxury brides and grooms like yourself, these venues are ideal for your wedding of distinction. From the moment your guests arrive, they'll be instantly wowed by our breathtaking grounds, exceptional service, and attention-to-detail. Indeed, appreciate the classical elegance and sophisticated luxury from wedding reception venues near Suffern.

Incorporate The Outdoors
Elevate the charm and host part of your New Jersey wedding reception in the great outdoors. The best wedding venues are situated on acres of extensive lawns, expertly-manicured grounds, breathtaking greenery, and impeccable landscapes. There's also charming gazebos and an on-site outdoor chapel – in case you're thinking about holding your ceremony outdoors. Is there anything better than blooming flowers, lush backdrops, and flowing fountains on your wedding day? The breathtaking outdoor grounds feel like they're straight out of a romantic movie. Surely, fully embrace outdoor and natural charm at the best rated wedding venues New Jersey.
Experience Stress-Free Wedding Planning
Wedding planning doesn't have to be stressful at the best venues in NJ. If you've always dreamed of a stress-free, enjoyable, and exciting event planning experience – New Jersey's best wedding places are just right. Our experienced team has successfully designed, planned, and executed hundreds of magical wedding events. So, we know what it takes to make all your wedding day dreams come to life. Definitely, experience stress-free wedding planning at the best high-end event venues New Jersey.

Party In Luxury Ballrooms
It's the moment you've been waiting for. Get ready to dance, party, and celebrate in grand wedding ballrooms NJ. Magical reception ballrooms feature expansive floor-to-ceiling windows, sparkling crystal chandeliers, and glowing cozy fireplaces. To make the space even more captivating, there's also an inlaid marble dance floor – ideal for getting everyone up and moving. Just imagine your first dance as husband and wife here, surrounded by all your closest loved ones. Absolutely, celebrate your new marriage at the best ballroom wedding venues NJ.
Get Ready To Fall In Love!
Once you've found your beautiful dream wedding venue NJ – get ready to fall in love all over again! From the moment you arrive, you'll be greeted by the Rockleigh's renowned, warm, and welcoming hospitality. Our expert, white-glove service team will be right by your side to help with any last-minute changes, updates, or requests. We take pride in serving you, your newlywed spouse, and your every possible request. We're passionate about creating unforgettable moments and leaving long-lasting impressions. Certainly, get ready to fall in love with the most beautiful wedding reception venue New Jersey.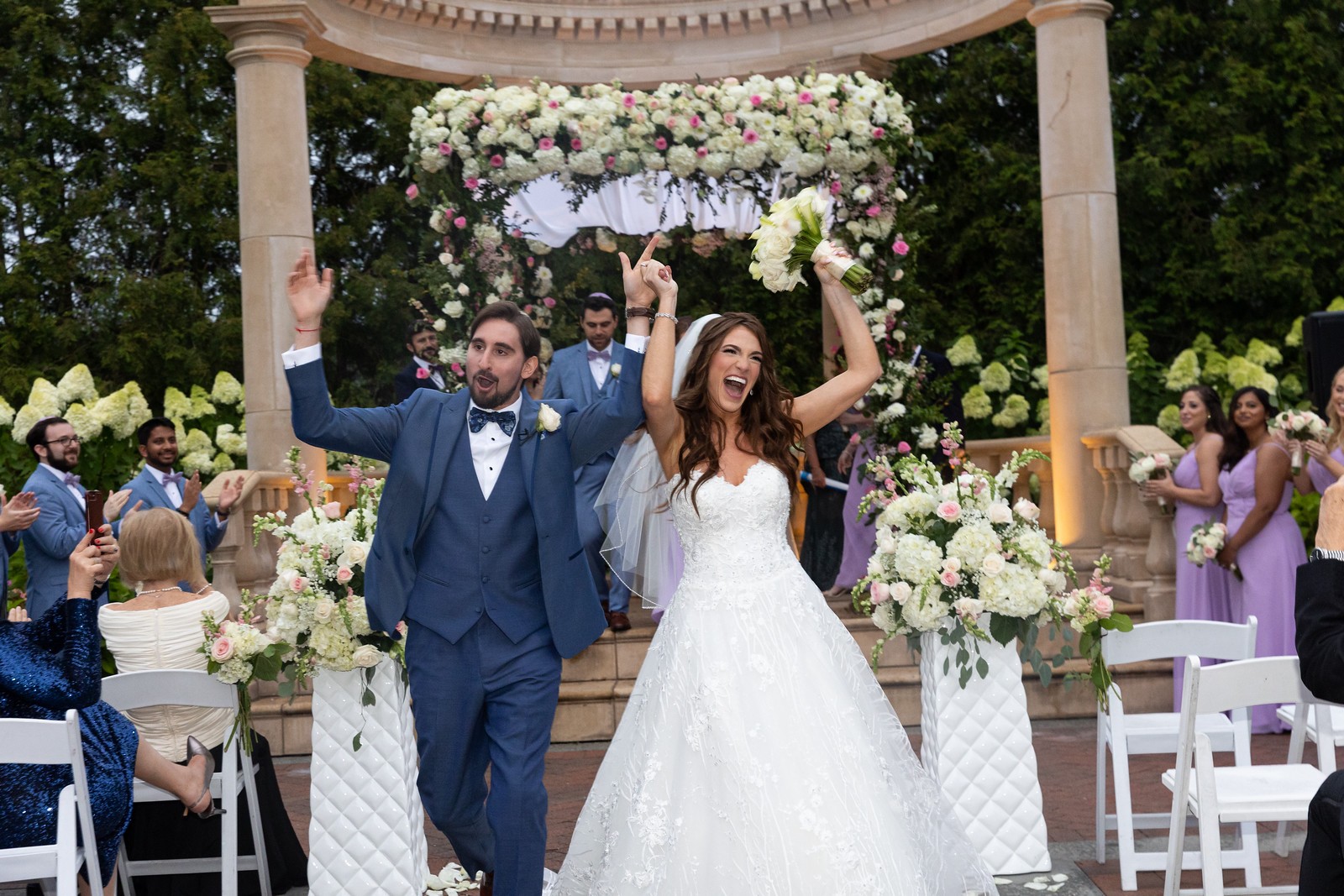 There's a few key elements to look for at the most romantic, luxurious, and highest-rated wedding venues NJ. Start off by choosing a memorable, sentimental, and unique date for your wedding day. Next, take some time to put together the perfect guest list with your partner. At this point, it is time to start working on your floor plan and table layout. Then, start to brainstorm the menu for your reception. Now, focus on getting the decor on point. Look for exclusive venues that feature world-class charm, sophisticated luxury, classical elegance, and careful attention to detail. In addition, these locations should feature breathtaking exterior grounds and blooming floral gardens. Now, it's the moment you've been waiting for – prepare to celebrate at the most luxurious wedding ballrooms outside of NYC. Our expert team will be by your side every step of the way throughout wedding planning. Get ready to fall in love at NJ's top-rated wedding locations. Follow the points above to learn about your romantic reception at the best luxurious wedding venues NJ.