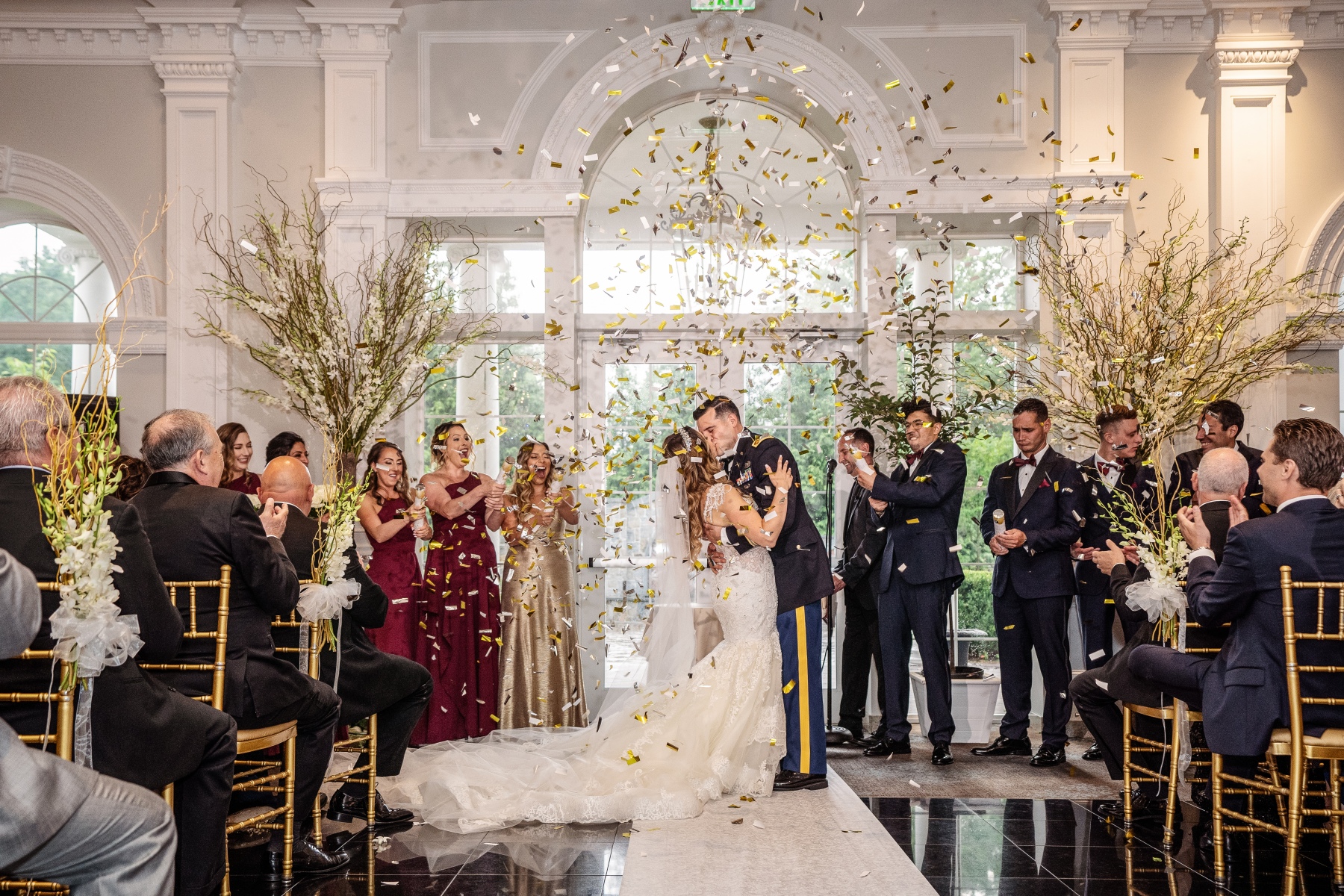 Personalize Your Reception At The Best Wedding Venues Near Mahwah NJ
There's so many creative ways to personalize your reception at the best wedding venues near Mahwah NJ. Your wedding is the day you've waited your whole life for. So, it needs to be a romantic, luxurious, and stylish event that feels uniquely yours. After the newlyweds exchange vows, and seal the deal with a kiss – your reception is the time to celebrate. Don't let unnecessary traditions or standards get in your way. Throw a party that you and your spouse will remember for a lifetime. Get ready to create unforgettable memories and magic moments NJ. Read on to learn about personalizing your reception at the best wedding venues near Mahwah NJ.
Choose A Magical Wedding Venue
First and foremost, choose a special, magical, and memorable wedding venue near Mahwah NJ to host your celebration at. Of course, picking the right venue will be one of your biggest decisions during the wedding planning process. Ultimately, you want to select somewhere that aligns with your wedding theme – and feels like the right fit for you and your soon-to-be spouse. Trust your gut when making this decision. After all, you have to envision yourself swapping vows, saying "I Do," and tying the knot here. Surely, choose a luxurious, romantic, and magical Mahwah wedding venue to host your reception at.
Serve Signature Cocktails
Make your wedding feel more unique, creative, and "you" with some inspired signature cocktails. Choose exclusive New Jersey wedding packages that include options for an open bar. Then, you can start designing refreshing cocktails that hold some kind of special meaning or sentiment to you. Meet with experienced bartenders, servers, and managers at your venue to start designing some customized concoctions. Then, pick out a fun, memorable name for the drink. Try to include your names, initials, or the date of your reception. Indeed, make your reception uniquely yours with personalized signature cocktails from the best wedding venue near Mahwah.
Design A Personalized Wedding Menu
Food makes a major impression on the overall wedding day experience. Work with your romantic wedding venue Mahwah NJ to design a flavorful, memorable, and personalized menu. For a start, you'll want to select a venue that can handle cooking, preparation, and plating all in-house – led by an expert, chef-led culinary team. Together, you can create an elevated dinner menu that honors your preferred tastes, flavors, and ingredients. To add-onto the individualized experience, create personalized place cards for guest tables. What better way to add that extra personal touch once your guests sit down? Absolutely, be sure to design a personalized reception menu, with help from your wedding venue near Mahwah NJ.
Incorporate The Outdoors
Invite Mother Nature to your reception and infuse different outdoor elements into your wedding near Mahwah. When the weather is bright and sunny, many couples choose to host their ceremony outdoors. Say "I Do" in impeccably-manicured exterior grounds – surrounded by charming gazebos, blooming floral gardens, flowing fountains, and time-honored architecture. During your reception, these outdoor grounds are ideal for catching a quiet moment, enjoying a breath of fresh air, or mixing up the scenery for your photos. Definitely, make your wedding feel romantic, luxurious, airy, and natural by incorporating the outdoors into your Mahwah NJ reception.
Elevate The Guest Experience
Of course, you want to guarantee that every guest has an amazing time at your Mahwah NJ wedding. Offer different activities, entertainment, and games for everybody to do – more fun for all your attendees! Create decorations, giveaways, and souvenirs that line up with your wedding theme. Or, set up a photo booth where guests can take pictures with fun novelty items and custom wedding props. If you need help finding any vendors, be sure to speak with the on-site venue manager. They can also provide you lots of suggestions, ideas, and recommendations for guest entertainment. Certainly, elevate the guest experience for your luxurious affair at wedding venues near Mahwah New Jersey.
There's a few key steps to personalize your reception at the best wedding venues near Mahwah New Jersey. For a start, choose a luxurious, romantic, magical, and premier wedding venue near Wayne NJ. Next, serve guests some signature, personalized cocktails that resemble you and your partner as a couple. You should also work with the venue's culinary team to design a flavorful, gourmet, and customized dinner menu. If you're holding a spring, summer, or early fall wedding – try to incorporate the outdoors into your reception. Also, think of creative, unique ways to elevate the guest experience. Follow the points above to learn about personalizing your reception at the best wedding venues near Mahwah NJ.