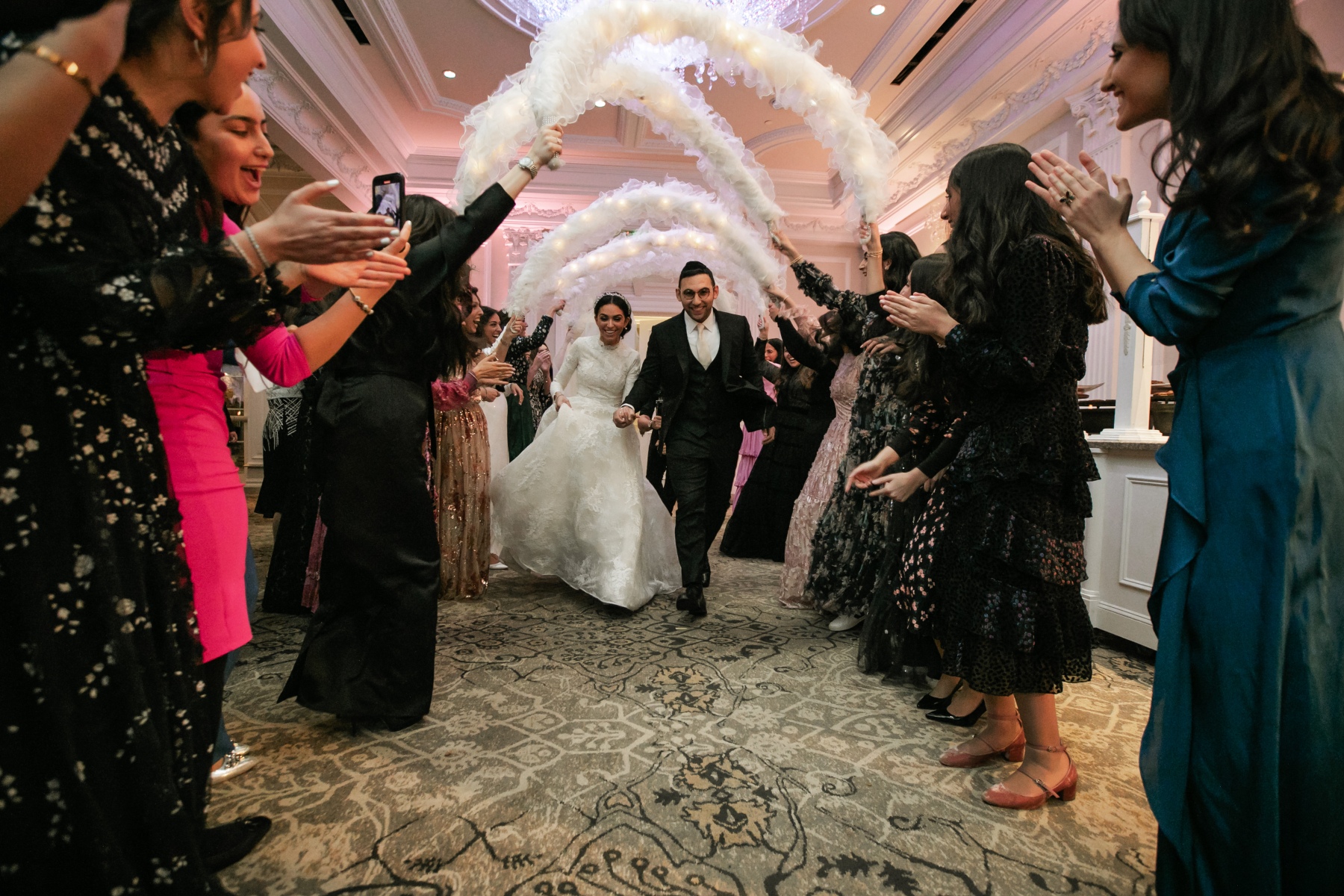 Everything You Need From The Best Jewish Wedding Venue NJ
There's a lot to look for in the best Jewish wedding venue in New Jersey. Ready to start planning your happily ever after? The best New Jersey wedding venues are passionate planning a luxurious event that aligns with your religious, cultural, and faith-based traditions. We understand the customary, age-old Jewish beliefs that come with tying the knot. As a bride-to-be yourself, consider us your complete wedding destination – complete with stunning ballrooms, impressive landscapes, sophisticated elegance, and opulent charm. Read on for everything you need from the best Jewish wedding venue NJ.
Traditional, On-Site Jewish Wedding Ceremonies
When it's time for that magical moment where you say "I Do," the best Jewish wedding venues offer intimate, romantic, and charming spaces for your traditional ceremony. We understand the importance of honoring your faith and traditions on your wedding day. So, we'll help you design the perfect space to exchange your vows – in-line with your beliefs. Experienced wedding event consultants can help you set up a Chuppah, organize seating, and coordinate with your Rabbi. There's dedicated spaces for your ceremony both indoors and outdoors. Outside, get married amidst impeccable gardens, flowing fountains, charming gazebos, and flowing fountains. Indoors, let time-honored architecture and glimmering crystal chandeliers serve as your backdrop.
Regal Spaces For The Bride's Bedeken
Kick-off your Bergen County NJ Kosher wedding reception in regal spaces for the Bedeken. Also known as the bride's reception, this is where you'll spend your time during the greeting period. Look for a venue that can help you design and reserve space for your bridal throne – surrounded by romantic floral arrangements and grand marble staircases. Ask the waitstaff to pass butler-style hors d'oeuvres or glasses or champagne at this time. You can even have your Bedeken lead right into the shmorg, commonly known as the cocktail hour. Absolutely, host your special day at a Jewish wedding venue NJ with regal spaces for your Bedeken.
Top-Rated Kosher Caterers
Food is an important aspect when choosing the best Jewish wedding venues in New Jersey. If you choose to serve a Kosher meal, your venue will be happy to recommend an associate professional vendor – who has years of experience delivering wonderful culinary experiences. We only refer expert Glatt Kosher caterers that are dedicated to clients' high standards, needs, budgets, and deadlines. So, you should expect no-less than a freshly-prepared meal from world-renowned chefs. The Rockleigh has garnered a well-known reputation for unsurpassed presentation and exceptional cuisine – all prepared by our executive, chef-led team.
Customization, Flexibility, Versatility – Made Simple
The best Jewish wedding venues NJ are passionate about customizing and transforming your event into everything you've always dreamed of. Experienced, on-site event consultants will help you navigate every important aspect for hosting your wedding here. We're committed to helping you plan a world-class wedding that is luxurious, memorable, and special to you. After all, we're proud to serve as the initial foundation for your new life together – filled with happiness. We know that your wedding day is one of the most meaningful of your life. At the Rockleigh, we're proud to be a part of it with you. Indeed, host your dream New Jersey wedding reception at elegant venues known for their dedication to customization, personalization, and flexibility.
Private Rooms For The Groom's Tisch
If your soon-to-be husband opts for the traditional Groom's Tisch – choose a Jewish wedding venue NJ that has private rooms for this pre-ceremony boy-time. Traditionally, the Tisch is where the groom, parents, groomsmen, and Rabbi celebrate before the wedding officially begins. It's known for lots of symbolic Hebrew song singing, whiskey drinking, and pre-marriage words of wisdom. Since this is known to be an especially loud, vibrant, and energetic time – you'll need a space that can handle the party. Definitely, get married at Jewish wedding venues NJ with private rooms for your traditional Tisch.
There's a lot to look for in the best wedding NJ wedding reception halls for traditional Jewish events. For a start, the venue should offer traditional indoor and outdoor spaces for your wedding ceremony. To kickstart the celebration portion of your affair, the venue must have regal, luxurious spaces for your Bedeken. If you plan on serving a Kosher meal, ask about recommendations for top-rated, experienced caterers. You may also want to discuss options for personalization and customization at the venue. If the groom plans on having the traditional Tisch, you'll want a private space for this as well. Follow the points above for everything you need from the best Jewish wedding venue NJ.