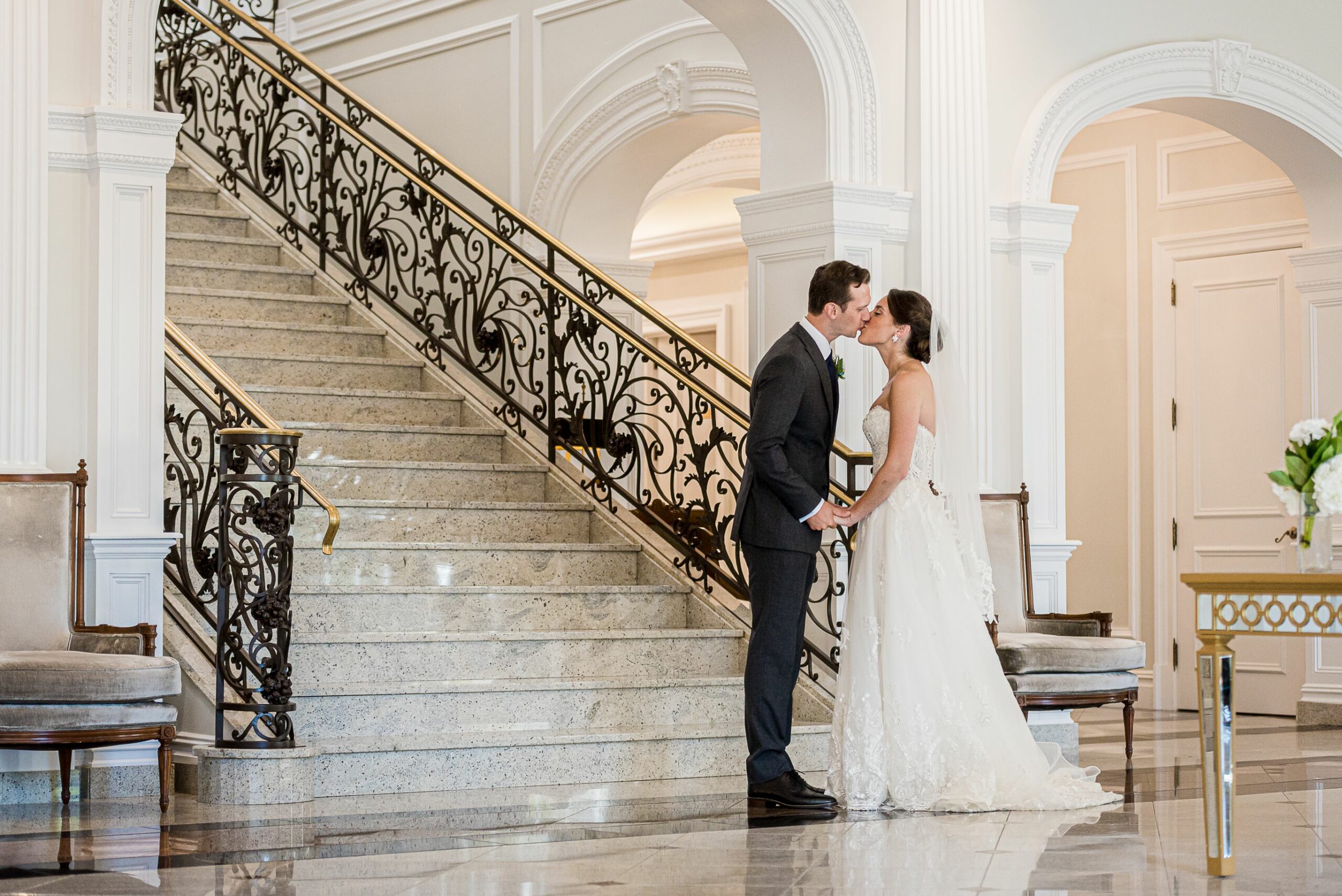 Choosing the Perfect Wedding Date: A Seasonal Guide
When it comes to planning a wedding, choosing the right date is akin to setting the stage for your love story. Your wedding date is more than just a day on the calendar; it's a chapter in your life story, a moment in time that will forever hold a special place in your heart. The season you choose can set the tone, dictate the decor, and even influence the budget. In this guide, we will delve into the art of choosing the perfect wedding date, season by season. Each season brings its own unique charm and considerations, ensuring that your special day is as unique as your love story.
Reflecting on Your Vision and Style:
Reflecting on your wedding vision and style involves envisioning the atmosphere you want to create down to the smallest details. For instance, if you're dreaming of a spring wedding, think about how to incorporate blooming flowers not just in your decorations but also in your attire. This step is all about personalization and setting the tone for your big day. Consider the symbolism of each season and how it aligns with your vision, whether it's the rebirth of spring, the warmth of summer, the coziness of fall, or the serenity of winter.
Seasonal Advantages and Considerations:
Delving into seasonal advantages and considerations means getting into the nitty-gritty details of each time of year. In spring, for instance, consider the symbolism of rebirth and growth as you plan your ceremony. You might incorporate a ritual involving planting a tree or flowers as a representation of your love budding and blossoming. Conversely, be sure to have a backup plan for inclement weather, such as renting a tent or selecting an indoor venue with large windows to capture the essence of the season.
Venue Availability:
Venue availability is a critical piece of the puzzle when planning your dream wedding. It's akin to fitting together the pieces of a complex jigsaw, and at The Rockleigh, a premier wedding venue in North NJ, we understand just how crucial this aspect is to your special day. High-demand wedding venues tend to have tight schedules, especially during those peak wedding seasons when love is in the air. This is why, when considering your wedding date, it's often necessary to align it with the availability of your chosen venue. But here's where the magic lies – The Rockleigh excels in working closely with couples to find that perfect date.
Guest Comfort and Travel:
When considering guest comfort and travel, think about the little touches that can make a big difference. For a summer wedding, offering refreshing drinks as guests arrive can be a thoughtful gesture. Providing fans, parasols, or sunglasses can also be practical and stylish ways to keep guests comfortable. For destination weddings or venues with limited parking, arranging transportation for guests can simplify their travel and enhance their overall experience.
Budget Considerations:
Delving into budget considerations means looking at your wedding from a financial perspective. Beyond just the venue and catering costs, consider how seasonality can affect the prices of flowers, decorations, and even travel and accommodations for out-of-town guests.
Meaningful Dates:
Choosing a meaningful date for your wedding is like crafting the prologue to your love story. It's an opportunity to share your unique journey with your guests. Whether your tale began with a serendipitous encounter, a shared passion for a particular season, or a significant moment in your lives, your wedding date can be a beautiful reflection of your story. It's a chance to weave these personal threads into the fabric of your celebration, creating a day that resonates with meaning and sentiment. Our team understands the importance of this choice and is here to help you craft a wedding date that authentically tells your love story, wherever your venue may be.
Consult with Loved Ones:
Involving loved ones in the date-selection process can provide not only valuable insights but also emotional support. While it's crucial to prioritize your vision, consulting with close family members and friends can help you find a date that works for the people who matter most. Share your thoughts and ideas with them and consider any significant dates or commitments they might have. This collaborative approach ensures that your wedding date is convenient and meaningful for both you and your inner circle.
Weather Backup Plans:
When creating your weather backup plans, consider every detail. If you're planning an outdoor ceremony during the spring, for instance, ensure you have an indoor location ready in case of rain. Be prepared with elegant umbrellas and stylish rain boots for you and your bridal party. For summer weddings, consider providing cooling stations with chilled towels or personalized fans to keep guests comfortable. Likewise, for winter weddings, offer cozy blankets or hand warmers to keep everyone warm during outdoor photo sessions. These thoughtful preparations ensure that your wedding remains enjoyable regardless of the weather.
Photographer and Venue Coordination:
In terms of photographer and venue coordination, remember that these professionals are there to bring your vision to life. Communicate openly with your photographer about your preferred lighting conditions and the type of shots you want to capture. Collaborate with your venue to explore unique spaces for photographs, both indoors and outdoors. Consider locations that showcase the best of each season, such as blooming gardens in spring or cozy fireplaces in winter. These collaborations result in breathtaking photos that capture the essence of your chosen season and venue.
Personal Significance:
If a specific date holds personal significance for you and your partner, use it as a thread to weave your wedding story together. Share your journey with your guests, from how you met to the experiences that brought you closer. Consider incorporating elements from your shared history into your wedding, such as displaying photographs or mementos. Personal touches like these create a deep emotional connection between your wedding date and your unique love story. They remind everyone present of the journey that led you to this special day and highlight the significance of your chosen date.
Your journey to choose the perfect wedding date is a significant step in crafting the story of your love. As you embark on this path, consider The Rockleigh, a wedding venue nestled in the heart of Rockleigh, NJ, where unforgettable moments are brought to life. From the instant you set foot on our exquisite property, you'll understand why The Rockleigh is the ideal place to host one of the most important days of your life.
At The Rockleigh, we specialize in creating extraordinary culinary experiences and setting the stage for romance that will be cherished for a lifetime. Our meticulous attention to detail ensures that every aspect of your special day is crafted to perfection, from the abundance of photo opportunities to our impeccable service.
Our venue is renowned for its regal grandeur and lush gardens, offering a captivating backdrop for your wedding. We take pride in our expertise in hosting weddings of all types, with a particular emphasis on Indian and Glatt Kosher weddings. Our dedicated team possesses a profound understanding of these cultural customs, further enriched by specially curated menus featuring cuisine that honors these traditions.
As you make your choice for the perfect wedding date, allow The Rockleigh to be your guiding light, illuminating your path to a day filled with love, joy, and cherished memories. With over 30 years of experience in hosting exceptional events, we are committed to ensuring that your selected date unfolds flawlessly. Explore our array of indoor and outdoor event spaces, each offering the perfect canvas for your vision. Trust in The Rockleigh to turn your wedding day into an authentic reflection of your unique love story, celebrated amid the grandeur and beauty of our venue.