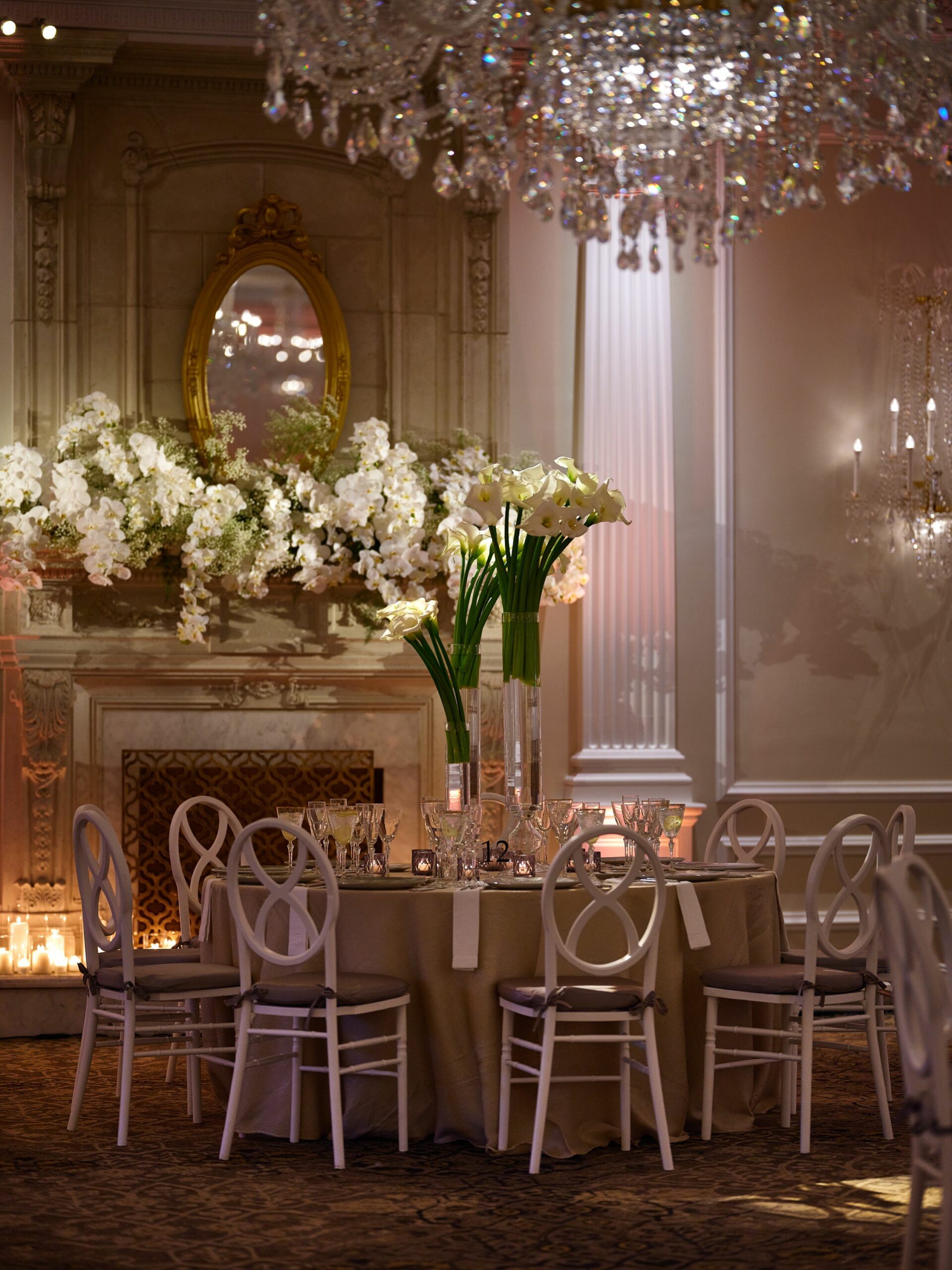 The Art of Wedding Favors: Creating Personalized and Memorable Gifts for Your Guests at The Rockleigh North Jersey Wedding Venue
As the final chapter of your wedding celebration, wedding favors hold a special place in the hearts of your guests. Creating thoughtful tokens of appreciation that reflect your unique love story adds an exquisite touch to your special day. In this blog post, we delve into the art of wedding favors, exploring the charm of personalized and memorable gifts that leave a lasting impression on your guests. Let us guide you through this delightful journey of finding the perfect wedding favors that will evoke fond memories of your wedding day for years to come.
Meaningful Keepsakes: The Essence of Personalization
Personalizing wedding favors adds a heartfelt touch to your celebration. From monogrammed keepsakes to custom labels and engraving, there are countless ways to infuse your wedding favors with personalization. Imagine presenting your guests with personalized photo frames showcasing a cherished moment from your journey together or engraved keychains that symbolize the key to your hearts. These meaningful keepsakes make your guests feel appreciated and valued, as they take home a piece of your special day, forever entwined with your love story.
Capturing the Spirit of Your Love: Thematic Favors
Embrace the art of thematic wedding favors that reflect the spirit of your love and wedding theme. Whether your celebration exudes vintage elegance, rustic charm, or modern sophistication, themed favors create a harmonious link between your decor and gifts. For a rustic countryside wedding, consider gifting mini potted plants or personalized wooden coasters that complement the natural setting. Let your creativity flow as you explore thematic wedding favor ideas that resonate with your unique love story.
Delights for the Senses: Edible and Drinkable Treasures
Indulge your guests with delectable edible and drinkable wedding favors that tantalize their taste buds. From artisanal chocolates and personalized cookies to mini bottles of locally sourced wine or craft beer, these delightful gifts leave a lasting impression of your celebration. Treat your guests to a gourmet chocolate truffle set, carefully curated with flavors that hold special meaning to your relationship. Edible and drinkable favors not only satisfy their taste buds but also serve as delightful souvenirs that symbolize your love and gratitude.
Seeds of Love: Eco-Friendly Wedding Favors
Infuse your wedding with eco-friendly wedding favors that sow seeds of love and sustainability. Consider gifting plantable seed packets that your guests can plant and watch bloom, just like your love on your special day. Reusable items such as personalized tote bags or eco-friendly candles in recyclable packaging align with your commitment to environmental stewardship. Choose eco-conscious favors that reflect your values, showing appreciation to your guests and to Mother Earth.
Inspirations from Nature: Nature-Inspired Wedding Favors
Draw inspiration from the beauty of nature with favors that exude charm and grace. From elegant botanical candles featuring delicate floral scents to handcrafted succulents symbolizing enduring love, nature-inspired favors bring a touch of the great outdoors into your guests' lives. Explore a selection of nature-inspired favor ideas that celebrate the beauty of the natural world, making your wedding a breath of fresh air.
Beyond Material Gifts: Experiential Wedding Favors
Create unforgettable memories for your guests with experiential wedding favors that go beyond material gifts. Set up a fun photo booth with quirky props, a live entertainment station with a talented band or DJ, or a memorable activity like a DIY cocktail mixing station. These experiential favors ensure your guests leave with hearts full of delight and wonderful memories to cherish for years to come.
Packaging with Panache: Presentation Matters
The art of wedding favors extends beyond the gifts themselves; it includes the artful presentation that elevates their charm. Creative and elegant favor packaging captivates your guests' attention and adds an extra layer of sophistication to your celebration. From personalized favor boxes adorned with your monogram to rustic burlap sacks tied with delicate ribbons, carefully curated presentations enhance the allure of your wedding favors, setting the stage for a memorable experience.
A Token of Sweet Nostalgia: Personalized Mini Jars of Honey
Sweeten your guests' hearts with personalized mini jars of honey. Symbolizing the sweetness of your love, these delightful favors add a touch of nostalgia and warmth to your celebration. Consider including a heartfelt message or your names and wedding date on the jar labels to make them even more special. Your guests will be delighted to take home a taste of your love story.
Aromatherapy for Love: Custom Scented Candles
Light up the hearts of your guests with custom scented candles. Infuse the candles with a fragrance that holds significance to your relationship, such as the scent of the first flower bouquet you received or the aroma of a favorite destination you both love. These scented candles not only create a soothing atmosphere but also serve as a sensory reminder of your special day. Your guests will be delighted to bring home this heartfelt token, evoking cherished memories whenever they light the candle in the comfort of their own spaces. Whether displayed as elegant centerpieces during the reception or individually wrapped for a personal touch, custom scented candles add a touch of romance and appreciation to your wedding, expressing gratitude to your loved ones for being part of your unforgettable journey.
Capturing Timeless Moments: Personalized Photo Booth Prints
Give your guests the gift of memories with personalized photo booth prints. Set up a fun and interactive photo booth at your reception, complete with themed props and backdrops. Your guests can take home a printed photo strip as a memento of your celebration. Consider adding a custom logo or hashtag that represents your wedding, making the photo booth prints even more special and shareable on social media.
As you embark on the journey of choosing wedding favors, embrace the art of personalization and thoughtfulness. Creating personalized and memorable gifts for your guests ensures they leave with cherished souvenirs, reflecting the essence of your celebration. Now, envision a wedding venue that not only excels in thoughtful gestures but also boasts an unparalleled legacy of 25 years in hosting extraordinary events.
Welcome to The Rockleigh—a celebrated venue that has been rated as one of the best wedding venues in New Jersey. With 25 years of experience in curating dream events, we take pride in offering an uncompromising level of excellence and individual attention to make your special day truly exceptional.
We invite you to experience the Rockleigh Difference. Whether you are planning a Wedding, LGBTQ+ Wedding, Bar/Bat Mitzvah, Birthday, Prom, or Corporate Event, our reputation throughout Bergen County, NJ, Manhattan, NYC, and the Tri-State area has been unsurpassed. Our team members are dedicated to showing you our award-winning event venue and introducing you to the Rockleigh Experience—a one-of-a-kind journey of elegance and sophistication.
The Rockleigh offers versatile spaces and picturesque settings that set the stage for a magical celebration. From intimate gatherings to grand affairs, our team works closely with you, paying attention to every detail to ensure a seamless and memorable event. Our unwavering commitment to excellence is matched only by our passion for creating unforgettable memories.
Just as your wedding favors symbolize the essence of your love story, The Rockleigh epitomizes the essence of a dream event venue. Allow us to be the backdrop to your love story, where every moment is crafted with elegance, romance, and unwavering attention to detail.
Contact us today to discover why The Rockleigh has been rated one of the best wedding venues in New Jersey and experience the magic of hosting your extraordinary event with us. Let us make your special day an exceptional celebration, where cherished memories are made, and your love story unfolds in the most enchanting setting imaginable—the timeless elegance of The Rockleigh.