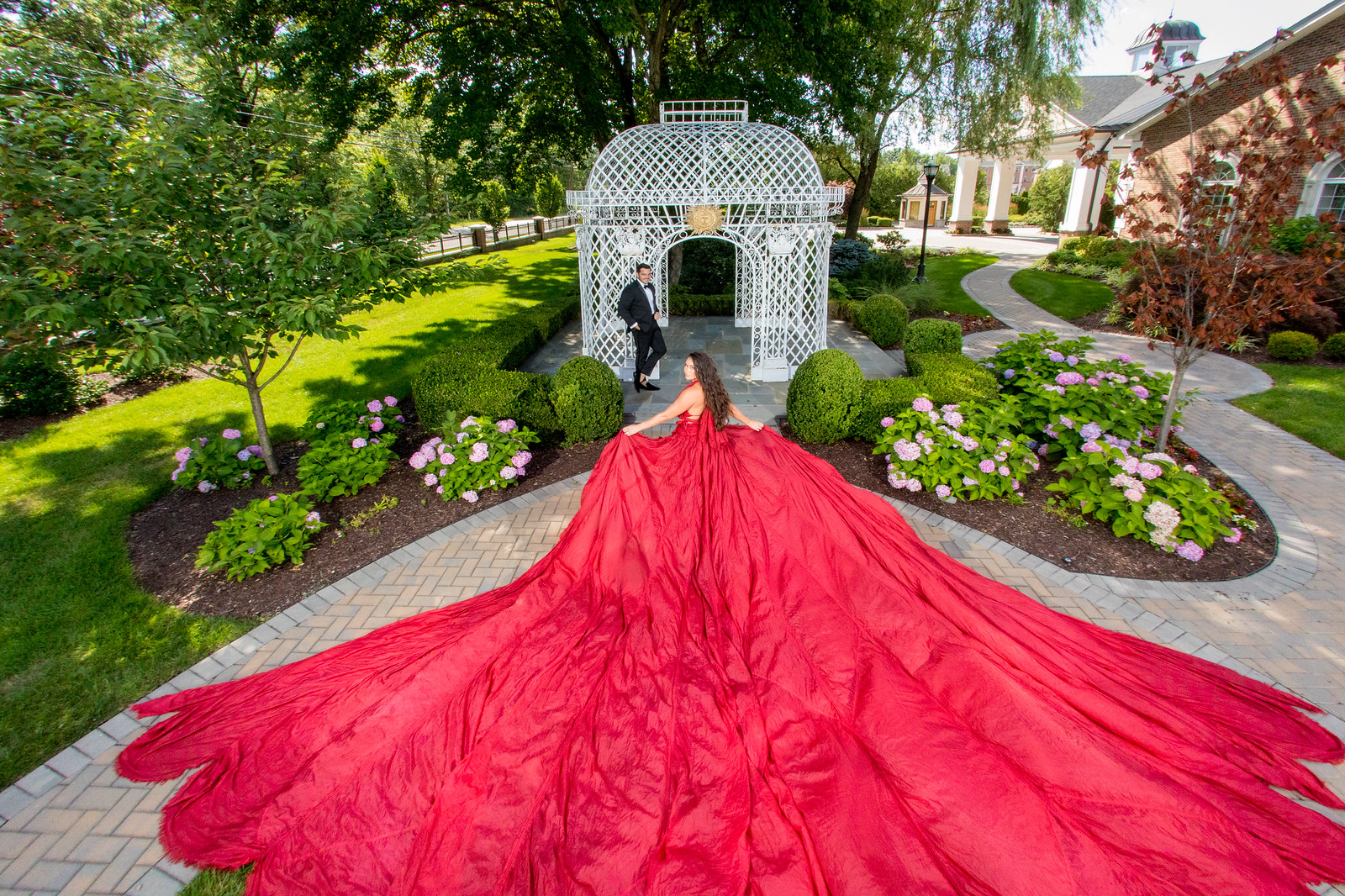 Unique and Creative Wedding Themes for Your Dream Wedding Venue in Northern New Jersey: Unleash Your Imagination at The Rockleigh
Planning your dream wedding involves making countless decisions, and one of the most exciting aspects is choosing a unique and creative theme that sets the tone for your special day. Your wedding theme is an opportunity to infuse your personality, style, and love story into every detail, creating a memorable experience for you and your guests. In this blog post, we will explore a variety of unique and creative wedding themes that will transform your wedding venue into a captivating space. Join us as we dive into these inspiring ideas, while keeping in mind the unrivaled beauty and versatility of The Rockleigh, a premier wedding venue in Northern New Jersey.
Enchanting Garden Delight:
Immerse yourself in a whimsical wonderland by embracing an enchanting garden theme for your wedding at The Rockleigh in Northern New Jersey. Surround yourself with lush greenery, blooming flowers, and delicate fairy lights. Incorporate elements like cascading floral arrangements, natural wood accents, and romantic outdoor seating areas to create an ethereal atmosphere that celebrates the beauty of nature. Transform the venue into a garden paradise where guests can enjoy the enchantment of the outdoors while celebrating your special day.
Vintage Elegance:
Transport your guests to a bygone era with a vintage-themed wedding at The Rockleigh in North Jersey. Embrace old-world charm by incorporating antique décor, vintage furniture, and classic color palettes. Add touches like vintage-inspired table settings, retro photo booths, and a nostalgic playlist to create an ambiance that exudes elegance and timeless romance. Let the venue's elegant ballrooms provide the perfect backdrop for a vintage-inspired celebration, where every detail reflects the grace and sophistication of the past.
Rustic Chic:
Capture the rustic charm of Northern New Jersey by opting for a rustic chic wedding theme at The Rockleigh. Embrace natural textures, such as wooden elements, burlap, and mason jars, combined with soft, muted colors. Infuse warmth and coziness into your reception space by incorporating string lights, cozy lounge areas, and a menu that highlights local flavors. Let the venue's picturesque outdoor spaces, including charming gardens and scenic landscapes, complement the rustic chic theme, creating a relaxed and inviting atmosphere for your guests.
Glamorous Hollywood Affair:
Roll out the red carpet and indulge in a glamorous Hollywood-themed wedding at The Rockleigh. Let your guests feel like stars with a lavish, black-tie affair. Incorporate luxurious details like crystal chandeliers, opulent table settings, and a grand entrance worthy of the silver screen. Elevate the ambiance with a live band or DJ playing iconic movie soundtracks, ensuring a night filled with glitz and glamour. The Rockleigh's sophisticated ballrooms provide the perfect setting for a Hollywood-inspired celebration, where you and your guests can feel like celebrities for the night.
Bohemian Bliss:
Celebrate your free-spirited love with a bohemian-themed wedding at The Rockleigh in North Jersey. Embrace natural elements, such as dreamcatchers, macramé, and wildflowers, combined with vibrant, earthy hues. Create a relaxed and intimate atmosphere by incorporating cozy lounge areas, floor cushions, and a diverse menu featuring global cuisine. Let your artistic spirit shine through in every aspect of the celebration. The Rockleigh's charming outdoor spaces, including garden courtyards and serene landscapes, provide the perfect backdrop for a bohemian-inspired wedding that embraces nature and creativity.
Timeless Fairytale:
Channel your inner prince and princess with a fairytale-themed wedding at The Rockleigh. Create a magical atmosphere with cascading flowers, sparkling lights, and ornate décor. Incorporate elements inspired by classic fairytales, such as horse-drawn carriages, castle-inspired cakes, and regal table settings, to transport your guests into a storybook romance. The Rockleigh's grand ballrooms, with their majestic architecture and exquisite details, offer the perfect setting for a timeless fairytale wedding that will make your dreams come true.
Modern Minimalism:
Embrace the beauty of simplicity and clean lines with a modern minimalist wedding theme at The Rockleigh. Opt for sleek, contemporary designs, and a neutral color palette with pops of bold accents. Create an elegant and sophisticated ambiance by focusing on minimal décor, streamlined table settings, and modern lighting fixtures. The Rockleigh's modern event spaces, with their sleek architecture and luxurious amenities, provide the ideal backdrop for a modern minimalist wedding that exudes effortless style and understated elegance.
Whimsical Wonderland:
Step into a whimsical wonderland at The Rockleigh with a theme inspired by Alice in Wonderland. Infuse your wedding with eccentric details, such as oversized teacups, playing card motifs, and whimsical centerpieces. Incorporate vibrant colors, mismatched furniture, and quirky signage to bring the enchantment of Wonderland to life. Let your imagination run wild and create a magical atmosphere where guests can embrace their inner child and embark on a whimsical journey. The Rockleigh's versatile event spaces provide the perfect canvas for transforming your wedding into a whimsical wonderland that will leave everyone captivated.
At The Rockleigh, we understand the importance of creating a truly remarkable wedding experience. Our commitment to excellence, stunning event spaces, and dedication to personalized service make us the ideal choice for your dream wedding venue in Northern New Jersey. With our versatile spaces, we can bring any wedding theme to life, ensuring a seamless and extraordinary celebration.
With our stunning location in Northern New Jersey, The Rockleigh provides a picturesque backdrop for any wedding theme. Whether you envision an enchanting garden delight, a vintage elegance affair, a rustic chic celebration, a glamorous Hollywood affair, a bohemian bliss gathering, a timeless fairytale, a modern minimalist soiree, or a whimsical Wonderland, our versatile event spaces can be transformed to match your vision.
Your dream wedding awaits at The Rockleigh, a premier wedding venue in Northern New Jersey. Let our team of professionals bring your unique wedding theme to life, ensuring a day filled with love, joy, and unforgettable memories. Contact us today to embark on your journey to a truly extraordinary wedding experience.
Choose The Rockleigh as your wedding venue, and let us help you turn your unique and creative wedding theme into a reality. Our experienced team is ready to assist you in planning every detail of your special day, from the selection of the perfect theme to the execution of a flawless event. Contact us today to begin planning the wedding of your dreams and experience the unmatched beauty and exceptional service that make The Rockleigh truly amazing.