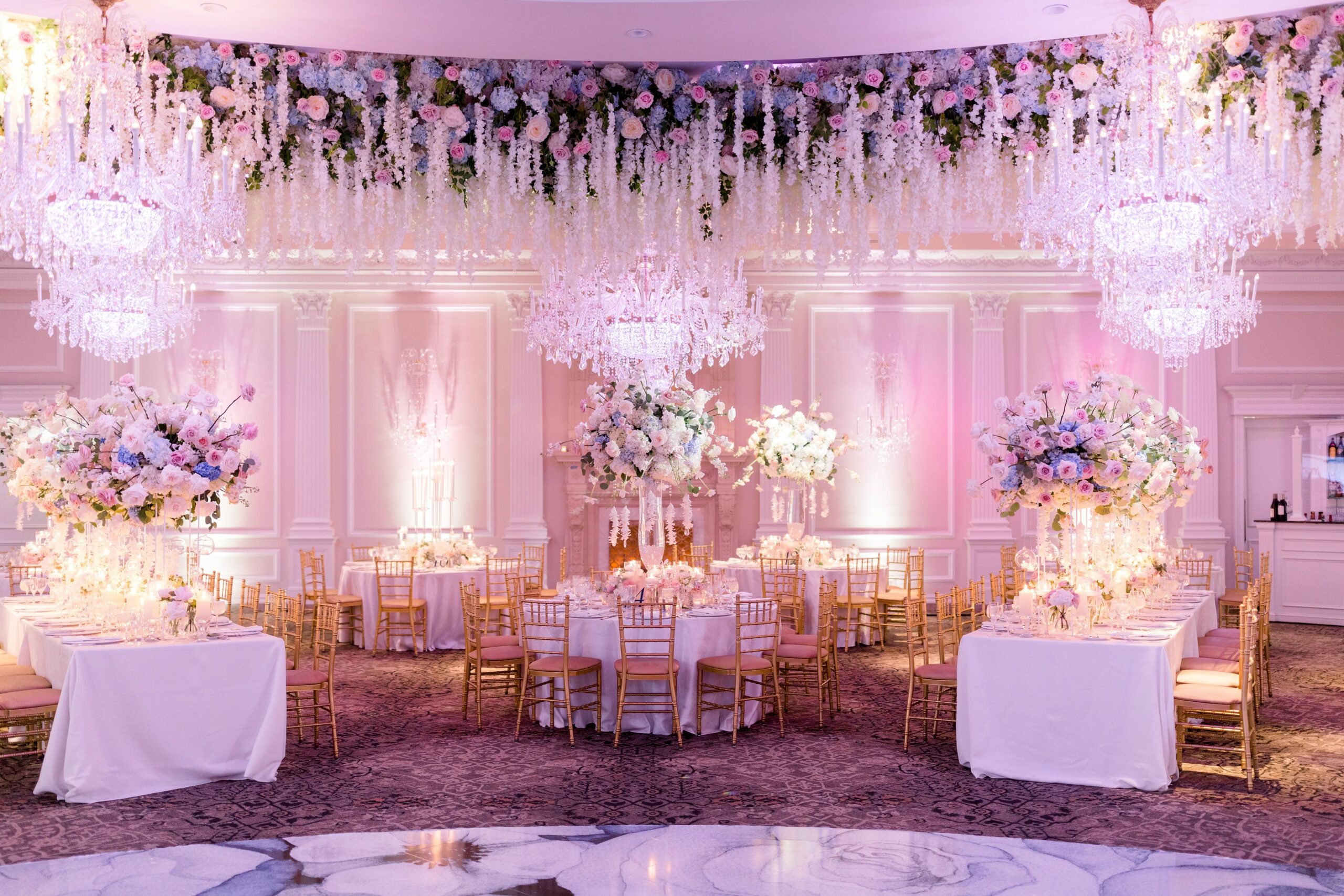 Navigating Unforeseen Circumstances: Tips for Handling Wedding Day Surprises At The Best NJ Wedding Venue
Your wedding day is a culmination of dreams, promises, and a journey shared with your beloved. It's a day of profound significance, a day you've meticulously planned for, and a day you've poured your hearts into. Yet, amid the boundless joy and anticipation, life has its own way of surprising us. As you stand on the threshold of this extraordinary moment, you want nothing more than to navigate any unexpected twists with grace and poise. That's why we're here – to share with you essential insights on how to gracefully handle wedding day surprises.
Weather Woes: Preparing for Mother Nature's Whims
The allure of an outdoor wedding is undeniable, but Mother Nature can be unpredictable. The key to weather-related surprises is preparation. Explore backup options, such as indoor spaces or tents, that seamlessly blend with your venue's aesthetic. Consider incorporating stylish umbrellas, parasols, or cozy blankets that not only protect your guests from the elements but also add to the overall ambiance. By embracing the beauty of both indoor and outdoor settings, you create a flexible canvas that adapts to the weather's whims while still delivering a breathtaking backdrop for your love story.
Vendor Contingency: Communicating with Your Team
Your wedding vendors are the architects of your dream day, and effective communication is their cornerstone. Foster strong relationships with your vendors by openly discussing contingency plans for unforeseen circumstances. This shared understanding ensures that your team can swiftly adapt to any surprises while maintaining the flawless execution you've envisioned. Collaborate with your chosen venue to establish clear lines of communication, ensuring that everyone is well-informed and aligned in their efforts to make your day seamless and stress-free.
Embrace the Moment: Staying Present and Positive
Surprises, like life's little adventures, are an integral part of your love story's journey. Embrace each unexpected twist with positivity, remembering that your wedding day is a reflection of your unique bond. Keep a mental space for spontaneity, allowing the authenticity of the moment to shine through. Whether it's an impromptu dance in the rain or an improvised toast, these unplanned moments become cherished memories that beautifully capture the essence of your love.
Guest Comfort: Providing Comfort and Support
Ensuring the well-being of your guests amid surprises is a thoughtful gesture that speaks volumes. Create a "comfort station" adorned with thoughtful essentials like mini umbrellas, personalized hand fans, or cozy shawls, ensuring that your loved ones feel cared for and comfortable. Collaborate with your chosen venue to explore additional amenities that can enhance your guests' experience, such as shaded lounge areas, elegant canopies, or cozy indoor nooks. By prioritizing your guests' comfort, you ensure that their focus remains on celebrating your union, even in the face of unexpected twists.
Stay Flexible: Embracing the Adventure
In the grand tale of your love, unexpected surprises add depth and color. Approach these surprises as adventurous chapters in your story, embracing the thrill of spontaneity. Cultivate flexibility by allowing room in your schedule for potential delays or changes. Your chosen venue, equipped with versatile spaces and experienced staff, is your partner in this adventure. Their ability to seamlessly adjust to surprises ensures that your celebration retains its enchanting allure, no matter what unexpected turns may come your way.
Technology Backup: Tech-Savvy Solutions
In today's digital age, technology can be both a blessing and a challenge. Prepare for technical surprises by having backup plans in place. Keep extra chargers, power banks, and extension cords on hand to keep your devices running smoothly. Collaborate with your venue to explore their tech capabilities, ensuring a seamless flow of communication and information sharing. By embracing technology with foresight, you can confidently navigate any unexpected technological hiccups and keep your wedding day on track.
Professional Support: Wedding Planner Expertise
Wedding planners are your invaluable partners when it comes to handling surprises. Their expertise and experience are your safety net, ready to catch any unexpected curveballs that may come your way. Collaborate closely with your planner to outline contingency plans, ensuring that they're equipped to handle any situation with finesse. Your chosen venue, accustomed to orchestrating flawless celebrations, is also an essential resource for your planner, providing a dynamic canvas on which to weave your vision, surprises and all.
Guest Assistance: Resourceful Support
Surprises can also impact your cherished guests, and providing support for them is a thoughtful touch. Designate a group of friends or family members as your "guest assistance team." Their role includes guiding guests, answering questions, and addressing any unexpected concerns. Collaborate with your venue to create a guest-friendly environment, with clear signage, helpful attendants, and easily accessible amenities. By ensuring your guests' needs are met, you enhance their overall experience and allow them to fully immerse themselves in celebrating your love story.
As you embark on the journey of your wedding day, unforeseen circumstances may arise, but fear not, for The Rockleigh is here to guide you through any surprises that come your way. Our dedicated team is well-versed in handling unexpected challenges with grace, ensuring that your special day unfolds seamlessly. From unexpected weather changes to last-minute adjustments, our experienced professionals are prepared to adapt and ensure that your wedding remains a magical and unforgettable experience.
At The Rockleigh, we take pride in our ability to handle every detail with precision and professionalism. Our commitment to flawless execution and unwavering support means that you can focus on savoring the precious moments of your wedding day while we take care of the rest. Your happiness and satisfaction are our top priorities, and we are dedicated to making your wedding day nothing short of extraordinary.
As you plan your dream wedding, know that The Rockleigh's team will be by your side every step of the way. Our picturesque event spaces, luxurious amenities, and award-winning service provide the perfect backdrop for a celebration filled with love and joy. Whether you envision an intimate garden wedding or a grand ballroom affair, we have the expertise to bring your vision to life.
From the initial consultation to the final send-off, our dedicated event coordinators will work closely with you to ensure that every aspect of your wedding day exceeds your expectations. We understand that each couple is unique, and our team is committed to customizing every detail to reflect your personal style and preferences.
So, if you're looking for a wedding venue that goes above and beyond to create an extraordinary experience, reach out to The Rockleigh today. Let us be your partner in crafting the wedding of your dreams, where every moment is filled with love, joy, and enchantment. Contact us to learn more about how we can turn your vision into a reality and create a celebration that leaves a lasting impression on you and your guests. Together, let's make your wedding day an unforgettable experience that will be treasured for a lifetime.