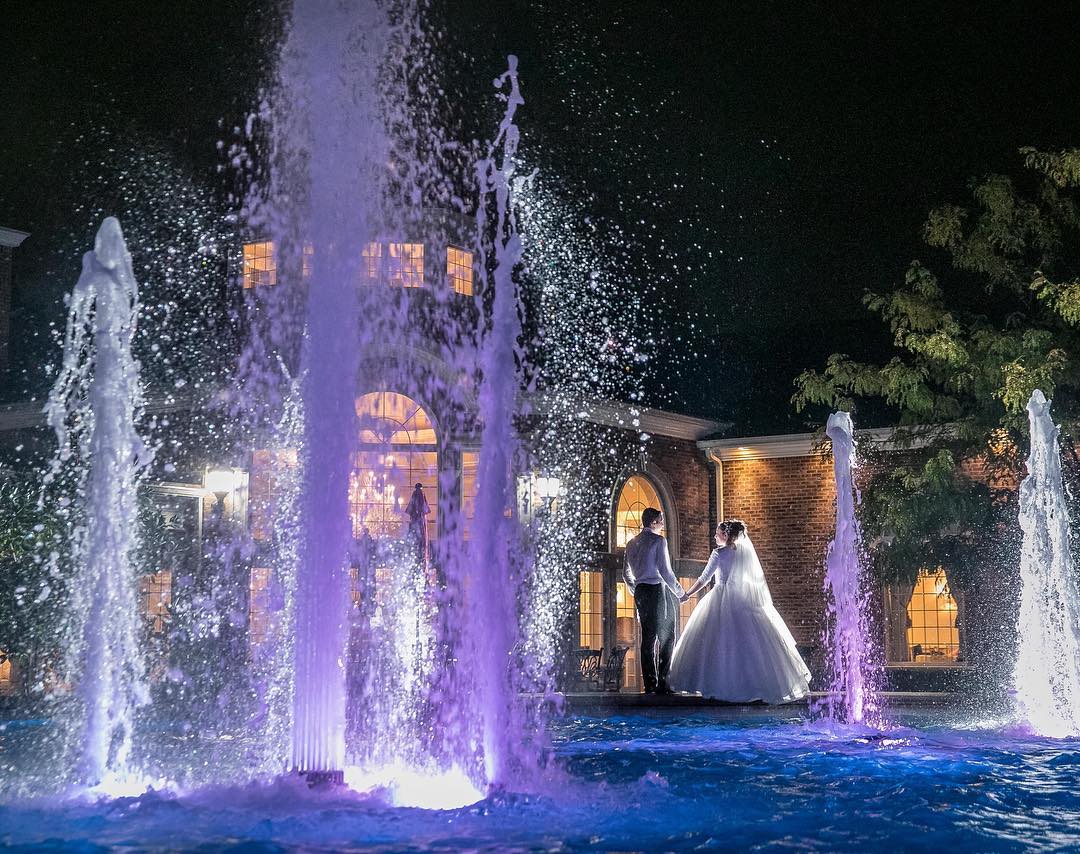 The Ultimate Guide To Choosing Wedding Banquet Halls NJ
New Jersey holds some of the most elegant, romantic wedding banquet halls. The best wedding venues in the Garden State offer gorgeous views and meet all couples' needs. However, many couples struggle to find the best locations for their big days. You have high expectations for your wedding reception and ceremony. From the food to the ambiance, you have a clear idea of what you want your big day to entail. Assure that you turn your dream into a reality by reading this ultimate guide to choosing wedding banquet halls NJ.
Search For Beautiful Outdoor Views
Begin narrowing down your wedding banquet hall options by searching for beautiful outdoor views. The perfect banquet hall will "wow" you right from the start. Couples looking to say "I do" outdoors need to find a venue with blooming gardens. The best garden wedding venues NJ offers also come equipped with unique features. For instance, some beautiful garden venues are decorated with stone gazebos. Others impress guests with flowing water fountains. Search for these beautiful outdoor views to choose the best banquet halls in NJ.
Demand A Large Dance Floor
Another must-have banquet venue NJ feature is a large dance floor. All couples dream of dancing the night away with their friends and family members. However, you need enough space to bring that dream to life. Calculate the amount of guests you plan to invite to your wedding. Keep that number in mind as you visit banquet halls in NJ for weddings. Compare that number to the capacity limits of each location. Avoid settling for wedding venues in North Jersey that is too small. Instead, opt for a larger wedding banquet hall so your guests have more than enough room.
Compare Cuisine Options
Additionally, compare cuisine options at each venue you consider. The best banquet halls in New Jersey offer dishes suitable for a variety of dietary needs. Determine if you have any vegetarian, vegan or gluten-free guests. Keep food allergies in mind as well. The perfect wedding venue for you can accommodate to all dietary restrictions. They can customize a menu that meets all of your guests' needs. Taste test the options offered to guarantee delicious meals for your guests. Then, you will select the top banquet halls in NJ.
Pay Attention To The Luxurious Decor
Decor also plays a major role in achieving your perfect wedding day. Couples who want extravagant wedding venues in NJ expect to see crystal chandeliers hanging over the dining tables. Find a banquet hall with ambient lighting both indoors and outdoors. Search for a location that offers unique lighting options as well. Impressive banquet halls in NJ provide guests with glowing water fountains. These fountains make for picture-perfect nighttime settings. Keep decor in mind as you pick the best wedding banquet hall NJ offers.
Review Amenities
Last but not least, review the amenities that each banquet hall offers. Do you need a wheelchair accessible venue? Does your dream wedding include white glove wait service? What about bridal suites for you and your fiance? Do your guests expect an open bar? Most couples in NJ want these amenities and more. Determine your needs as well as your guests'. Narrow down your options based on these amenity requirements. Couples who do succeed in selecting their dream banquet hall in New Jersey.
Although the Garden State offers plenty of gorgeous wedding venues, couples still struggle to select the perfect banquet hall. Ensure that you pick the best option available by searching for beautiful outdoor views. Do not settle for a small dance floor on your big day. Find a banquet hall that can fit you and your guests in a comfortable ball room. Compare cuisine options at each banquet hall you visit as well. Couples also need to pay close attention to the decor at each venue option. Finally, review the amenities offered by each location. Follow this guide to choose the perfect wedding banquet hall in NJ.