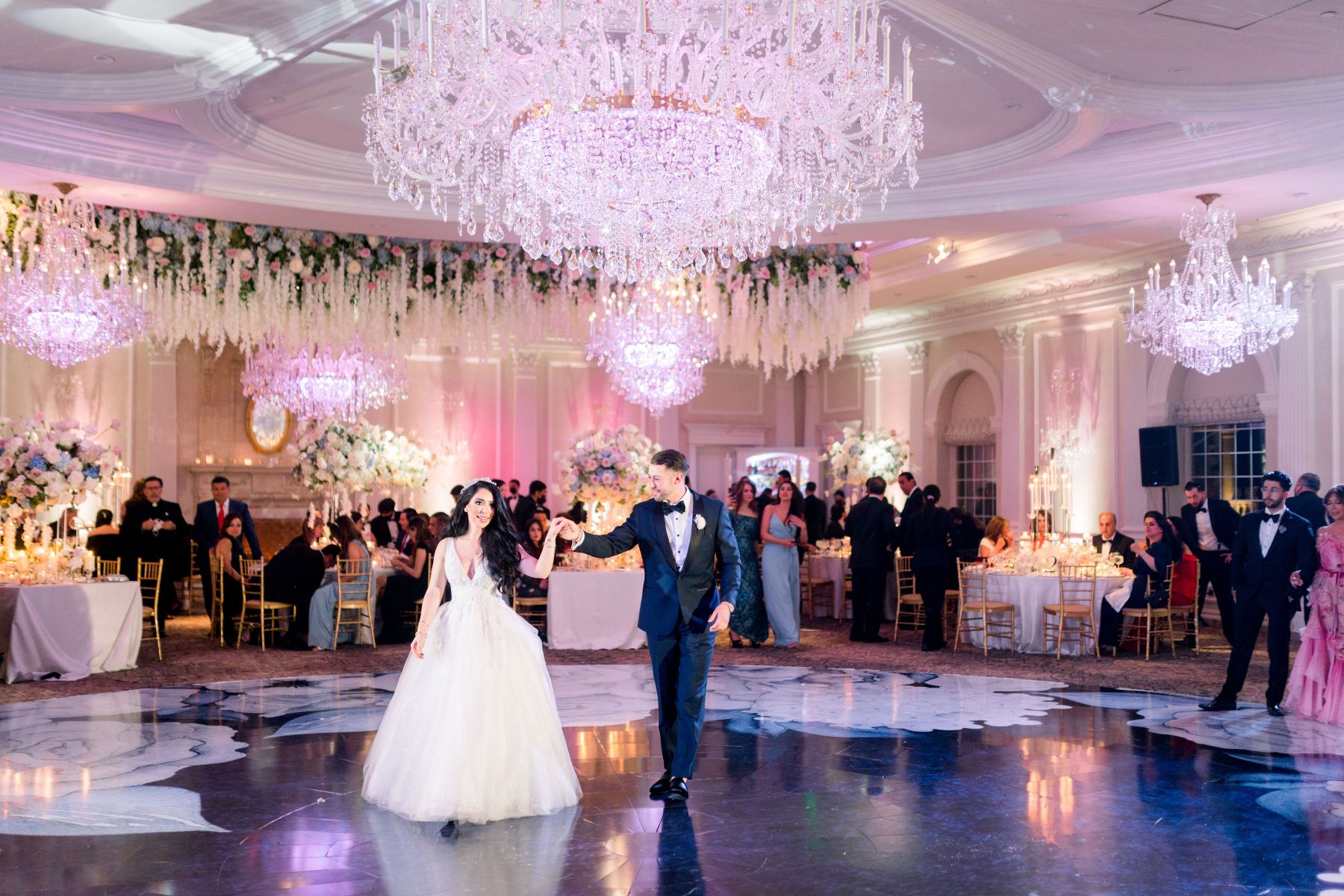 Find Beautiful Venues For Wedding Receptions NJ
Now that wedding season is officially upon us, newly engaged couples are searching for the most beautiful venues to host their reception in New Jersey. Brides and grooms need to find someplace luxurious and inspired — a location that honors their unique, one-of-a-kind love story. If you're searching for a breathtaking wedding spot, The Rockleigh is ready to bring your reception dreams to life. Read on to learn about finding beautiful venues for wedding receptions North Jersey.
Search Online
The internet can be a major help during your search for the most unique wedding reception venues in New Jersey. Look up search terms that clearly describe your dream wedding vision, theme, and amenities. When you search for the most magnificent, beautiful, and elegant wedding locations in North NJ — you'll immediately discover The Rockleigh. Just imagine walking down the aisle here surrounded by blooming botanical gardens and timeless opulence. Certainly, start your search for the top wedding reception places online.
Explore The Outdoor Possibilities
Explore all the outdoor possibilities before deciding on the best venues for wedding receptions in NJ. Ultimately, you want to choose a stunning wedding venue that has a combination of indoor and outdoor options. Even if you're planning an outdoor event, the weather can be unpredictable. In case it rains, you'll still want to tour the elegant reception ballrooms and indoor venue space. This way, you can always have a backup Plan B in-mind just to be safe. A location with a combination of versatile indoor and outdoor event space is key when you're planning a late autumn, winter, or early spring wedding. Indeed, explore all the outdoor possibilities to help you find the best spaces for wedding ceremonies and receptions in NJ.
Look At What's Included
To help you find and choose the best venues for luxury wedding reception NJ, take a look at what's included. If you're looking for a timeless venue that's full-service, The Rockleigh is an amazing fit. A magical venue with grand ballrooms, customizable table arrangements, and chef-inspired cuisine — all in-house. Meet with an experienced wedding planners to learn what's included in our New Jersey wedding packages. This way, you don't have to worry about renting separate items and basics for your big day. The Rockleigh has everything needed to bring your reception vision to life. Absolutely, look at what's included at the most unique Bergen County wedding venues.
Read Some Trusted Blogs
You can also read trusted blogs to discover the most elegant venue for your wedding reception in NJ. Reputable wedding planning blogs and other online sources offer a wealth of helpful information for choosing a beautiful reception venue. Many write about the latest industry trends, planning tips, and decor options that you may not have thought of. This will give you the creative inspiration as you search for the best wedding day venue options. Definitely, read some trusted wedding blogs to help you discover the top reception venues near you.
Don't Worry About The Date
It's in your best interest to choose a Northvale NJ wedding venue first, then choose the perfect date afterward. This approach gives couples a great deal of flexibility throughout the venue search process. Now, you and your special someone can choose a date based on the current availability at the venue. This is essential if you already have your dream indoor-outdoor wedding venue in-mind. Surely, don't worry about the date until after you've found the most magnificent wedding reception venues Northern NJ.
There's a few helpful steps for finding the most beautiful wedding reception venues. Start off by searching for top-rated event locations on the internet. Explore the endless possibilities and indoor-outdoor options the venue offers. Remember, it's okay to pick that date after you've chosen your dream wedding spot. Before making your decision, remember to look at what's included too. At the same time, check out some reputable, trusted wedding blogs. Follow the points above to find the best venues for wedding receptions Northern New Jersey.