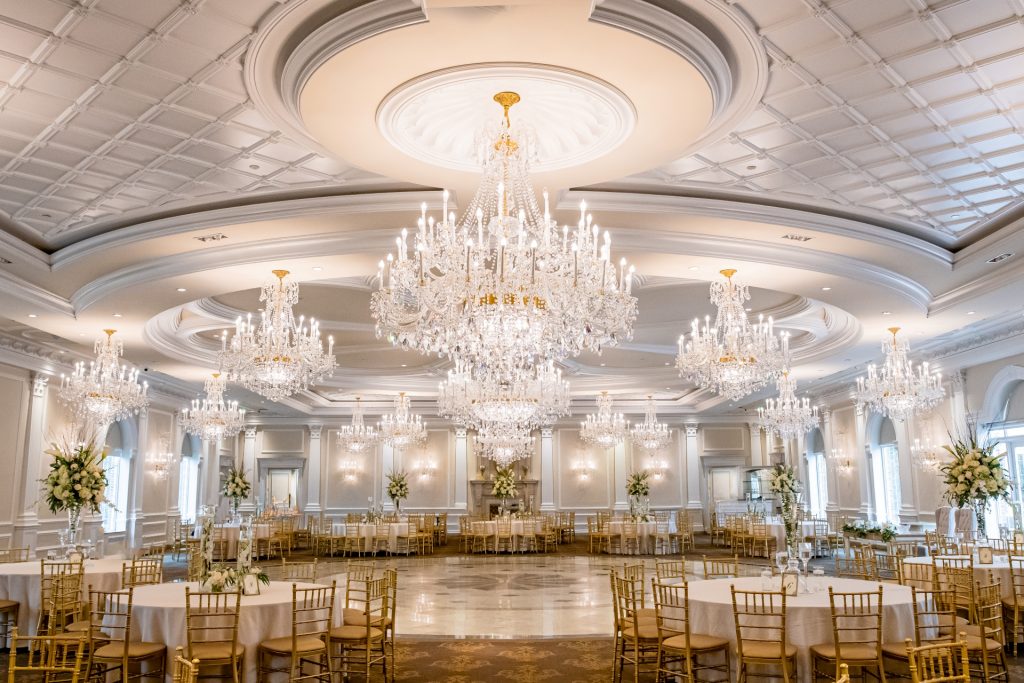 How Italian Wedding Venues NJ Have Dream Packages
Many New Jersey couples are constantly looking to the top Italian Wedding Venues to offer the dream event package. Luckily, with NJ's variety of luxurious garden wedding venues, there are several types of packages you can choose to host your dream event. The best wedding venues in NJ provide over the top accommodations to ensure that your special day goes exactly according to plans. At the same time, sophisticated and luxurious venues are sure to impress your guests and guarantee a memorable ceremony. Read on to learn how Italian wedding venues NJ offer a dream package.
Provide A Romantic Cocktail Hour
NJ Italian wedding venues provide couples with a romantic, in-depth cocktail hour. As soon as you arrive at venues, you will be introduced to your personal bride attendant. These attendants strive to provide you with one-on-one personalized service to guarantee a stress-free day. As soon as your guests begin to arrive, they will be welcomed with a warm greeting and a glass of Champagne. Ideal cocktail hours at NJ's Italian venues provide the optimal location for your guests to settle in, get acquainted, and socialize with other guests. The best Italian wedding venues in New Jersey provide your event with a sophisticated, in-depth cocktail hour at the start of your event.
Offer In-House Ceremonies
The top Italian wedding venues in north Jersey allow couples to host their ceremony in house. In-house ceremonies reduce accommodations planning, guest transport, and maintain your sophisticated event atmosphere. When you host your ceremony and reception at a single venue, you can work with one set of experienced planners from start to finish. Wedding venues' experienced planners provide attentive service, recommend vendors, and frequently check-in to ensure your special day goes smooth. The best Italian wedding venues in NJ allow couples to host their ceremony in house.
Over The Top Menu Items
Italian wedding venues in New Jersey allow couples to choose from over the top cuisine items. These over-the-top Italian food options are an excellent variety. Wedding venues with Italian food range from the traditional beef, fish, of vegetarian options. You can even consider opting for a caviar or sushi station, or even a martini bar. If you are looking to Italian venues, you may want to consider including a brick oven pizza or mozzarella station. A number of Italian wedding venues in Bergen county even offer authentic, traditional dessert choices as well. For example, consider serving guests from a tartufo station or gelato bar to honor traditional Italian dishes.
Work Alongside Industry Professionals
New Jersey's best Italian event venues work alongside top industry professionals. Planning a wedding is extremely stressful. The process only becomes more stressful when you have to research and locate professionals for each aspect of your day. To alleviate the pressure, the best NJ wedding venues can put you in touch with a variety of recommended professionals. Almost all venues can recommend professionals to work throughout your ceremony. This includes your photography, DJ, custom lighting, or special effects professionals. However, you may need recommendations for accommodations planning. The best NJ venues can recommend the best hotels, transportation, limousine, and floral services in the area to reduce research on your end.
Accommodate Your Wedding Day Desires
The best Italian wedding venues provide expert services to accommodate your event desires. No two weddings are created equally. Nobody understands this better than New Jersey's top wedding venues. The best NJ venues have over 20 years experiencing planning and conducting dream weddings for Italian couples. With this knowledge and experience, they can offer the best planning expertise to ensure your day goes perfectly. Whether it is planning a personalized menu, organizing your guest list, or arranging your seating area, NJ event specialists are there to help. A number of venues put you in touch with a personal event specialist to offer advice, provide direction, and alter plans.
Many Bergen county NJ couples are looking to the top wedding venues in order to create the dream wedding package. Italian venues in NJ provide you with an in-depth, sophisticated cocktail hour. They allow couples to host their ceremony in house. The best venues work alongside and recommend the top industry professionals. Furthermore, they provide advanced expertise to accommodate your event desires. Consider the points mentioned above to learn how Italian wedding venues NJ create a dream package.