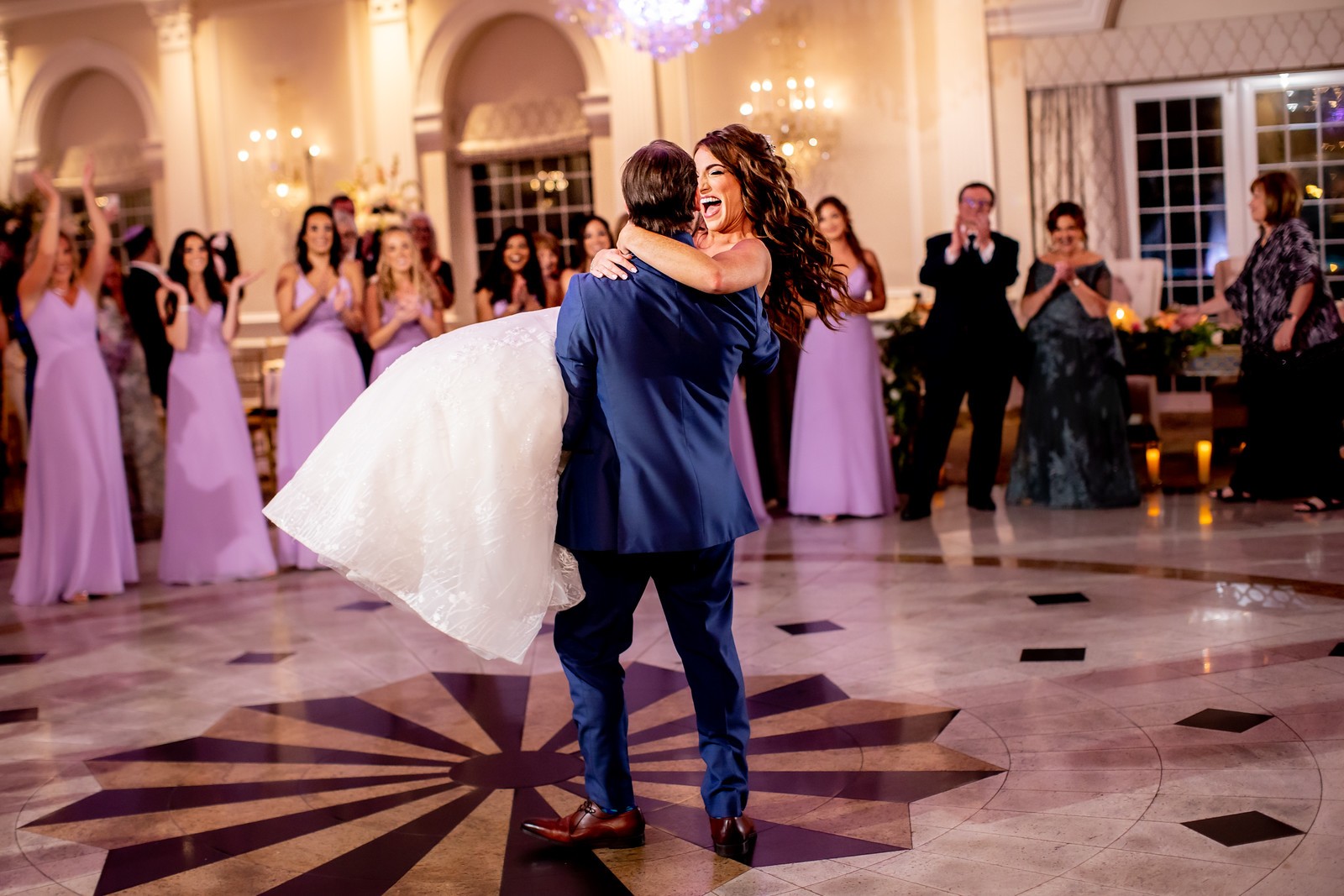 The Top Romantic And Intimate Wedding Venues NJ
Looking for a romantic, luxurious, and intimate New Jersey wedding to host your special day? The Rockleigh offers couples a unique, elegant venue that lends opulent charm and style to the most spectacular wedding celebrations. From the moment guests arrive, they're surrounded by timeless luxury here. Inspired and extravagant wedding experiences await – all conveniently located for guests anywhere in the Tri-State Area. Read on to learn about the top intimate wedding venues NJ.
Extensive Outdoor Grounds
The most intimate wedding venues Northern NJ are renowned for their lush, scenic, and romantic gardens. The Rockleigh's luxurious and elegant venue sits on acres of gorgeous outdoor grounds – filled with flowing fountains, charming gazebos, and blooming botanical gardens. The scenery here is simply jaw dropping. Just imagine your wedding ceremony surrounded by tall trees, fresh floral landscapes, and rich greenery. The natural beauty of these grounds is sure to appeal to any classic bride searching for a timeless wedding location. Certainly, involve the natural outdoors while searching for the best places to get married NJ.
Luxurious Grand Ballrooms
When it comes time for your reception, New Jersey's most intimate wedding venues are renowned for their luxurious ballrooms. The Rockleigh's opulent indoor ballrooms feature shining crystal chandeliers, glowing fireplaces, and upscale Chiavari chairs – resembling an ambiance of unsurpassed luxury. This elegant setting creates a beautiful environment that aligns with any wedding theme, color scheme, or vision. Definitely host your reception in luxurious grand ballrooms at the most intimate wedding venues in Bergen County.
Dreams Turned To Reality
Re-imagine your dreams as reality at the most extravagant and intimate wedding venues North Jersey. The Rockleigh provides a magical space for couples dreaming of a fairytale-esque wedding affair. Our versatile ballrooms can be transformed into the most beautiful spot for the bride and groom. We're passionate about creating the most magnificent canvas for your most unique wedding day dreams. Indeed, the most intimate wedding locations in Northern NJ transform your dreams into reality.
Expansive Guest Capacity
While they maintain a theme of intimacy and romance, the best New Jersey wedding places can still accommodate larger guest counts and big groups. You and your special someone can swap vows in the gardens outdoors – or inside at our luxuriously-designed chapels. Then, take your reception to the next level of luxury in our Grand Pavilion or Bristol Ballroom. Both of these spaces feature high ceilings, column-free design, and an open layout. In such a grand space, you'll still have plenty of room to celebrate on the inlaid marble dance floor. Indeed, host your nuptials at spacious New Jersey wedding venues that can accommodate over 250+ guests.
Critically-Acclaimed Cuisine
Critically-acclaimed, award-winning cuisine is a staple of the best intimate wedding venues Bergen County NJ. At The Rockleigh, we believe that dining should be more than just a meal – especially on the most important day of your life. Our in-house culinary team is passionate about create unparalleled experiences that stimulate all of the five senses. We're routinely recognized for our fresh, authentic, and classic cuisine. Chefs at The Rockleigh are constantly looking to push the boundaries of culinary innovation. Absolutely, indulge in critically-acclaimed cuisine at the best wedding venues with an intimate theme.
There's so many rich amenities at the most intimate wedding venues New Jersey. If you've always dreamed of a lush New Jersey garden wedding, our impeccably-manicured outdoor grounds are the perfect fit. For your reception, move indoors to luxurious and spacious grand ballrooms. This is where dreams become reality. Invite all of your family, friends, and loved ones. These beautiful venues are known for their extensive and expansive guest capacity. When it comes time for dinner, indulge in world-class, critically-acclaimed cuisine – right from our in-house culinary team. Follow the points above to learn about the most intimate and romantic wedding venues Northern New Jersey.