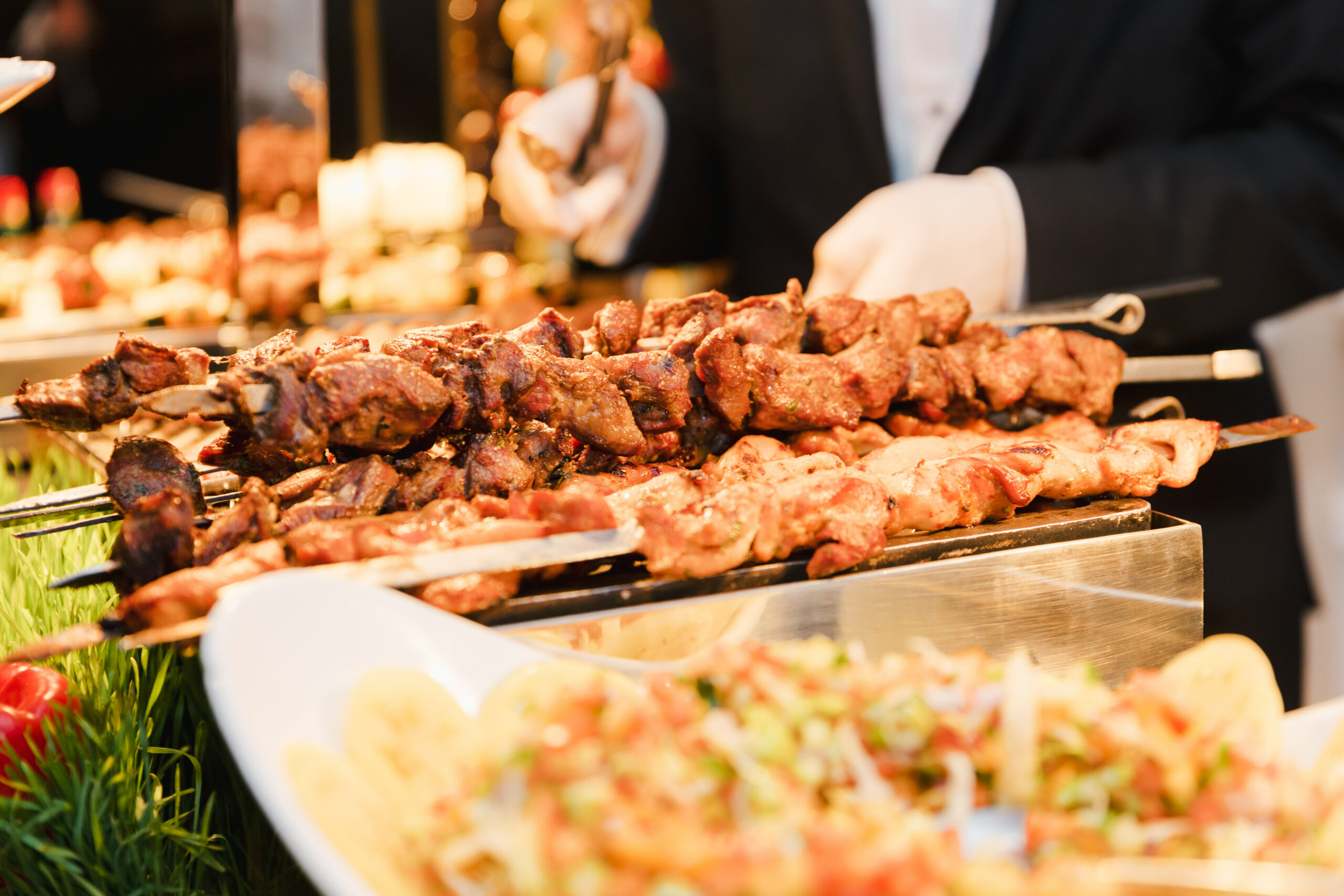 Discover Private Cocktail Party Venues NJ That WOW Guests
There's never been a better time to discover private cocktail party venues NJ that amaze, impress, and WOW guests. Cocktail hour is arguably the best part of any wedding reception, family occasion, corporate event, or holiday party. It's the time for everyone to celebrate with an open bar, gourmet food stations, and a welcoming atmosphere. If you're planning an event soon yourself, you should know about the best party venues in Bergen County. Whether you're planning an intimate private gathering, memorable wedding celebration, black-tie event, or epic corporate party, the top venues are sure to impress. Read on to learn about discovering private cocktail party venues NJ that wow guests.
Elegant Party Rooms
Host your private cocktail party New Jersey in elegant, luxurious, and breathtaking ballrooms. The best cocktail party venues feature grand entrances, sparkling chandeliers, beautiful lighting, and flexible spaces. Watch as your attendees are stunned and amazed by their time-honored architecture, impressive décor, and striking ballrooms. These opulent spaces also have plenty of room for live entertainment. This way, you can comfortably host any DJs, presentations, speeches, or music. Certainly, experience elegant ballrooms at the best private cocktail party venues NJ.
Luxurious Design
As you explore the best cocktail party venues North Jersey, you'll be amazed by the luxurious, unique design. The best venues meticulously curate every piece of their interior and exterior design for a warm, inviting, romantic, and intimate ambiance. Inside, you'll find sophisticated elegance, marble dance floors, glowing fireplaces, and crystal chandeliers – all in a warm contemporary setting. Outside, you'll be dazzled by picturesque botanical gardens and rich floral landscapes – perfect for breathtaking photo opportunities. Surely, the best cocktail party venues NJ are renowned for their luxurious, beautiful, and ornate design.
Gourmet Cuisine
The best part of the cocktail hour NJ is always the gourmet cuisine. Chef-curated, inspired cuisine truly sets the tone for any cocktail party. At the best private party venue in NJ, they craft each menu to reflect local ingredients, sustainable fare, and seasonal ingredients. There's a focus on fresh, tailor-made, and personalized cuisine. Choosing the cocktail party and hors d' oeuvres menu for your event should never be a difficult task. With the cocktail party venue's vast culinary experience, you can prepare memorable menus that compliment your theme, style, and ambiance. Indeed, order gourmet cuisine at your cocktail party venue North Jersey.
Versatile, Flexible Spaces
The best cocktail party venues NJ boast versatile, flexible event spaces. They create the perfect environment regardless of the type of party you're hosting. These venues have previously hosted cocktail hours for dinner parties, birthday celebrations, holiday occasions, or social events. If you're planning a wedding soon, these venues are ideal for your rehearsal dinner, ceremony, and reception. Or, they're also the perfect setting for corporate events – like charity fundraisers, product launches, corporate wellness retreats, and creative workshops. Definitely, host your cocktail hour event NJ in versatile, flexible party spaces.
Specialized Event Packages
The best cocktail party venues NJ offer a variety of specialized, custom event packages. Planning the perfect cocktail hour can be stressful. Convenient, inclusive event packages make the process easy. These packages include everything you need for a truly unforgettable event. They make planning an event flexible and convenient – regardless of what type of party you're looking to host. Make your next cocktail party planning process enjoyable and stress-free. Absolutely, specialized event packages are an excellent touch from cocktail party venues New Jersey.
There's so much to experience, explore, and discover at the best cocktail hour venues NJ. These venues are renowned for their impressive design, time-honored architecture, and luxurious ballrooms. In addition, private event venues NJ offer full menus with gourmet, chef-inspired cuisine. To make your event planning process easy, these venues offer a wide variety of specialized event packages. Plus, these venues offer flexible, versatile rooms. Follow the points above to learn about discovering private cocktail party venues NJ that wow guests.