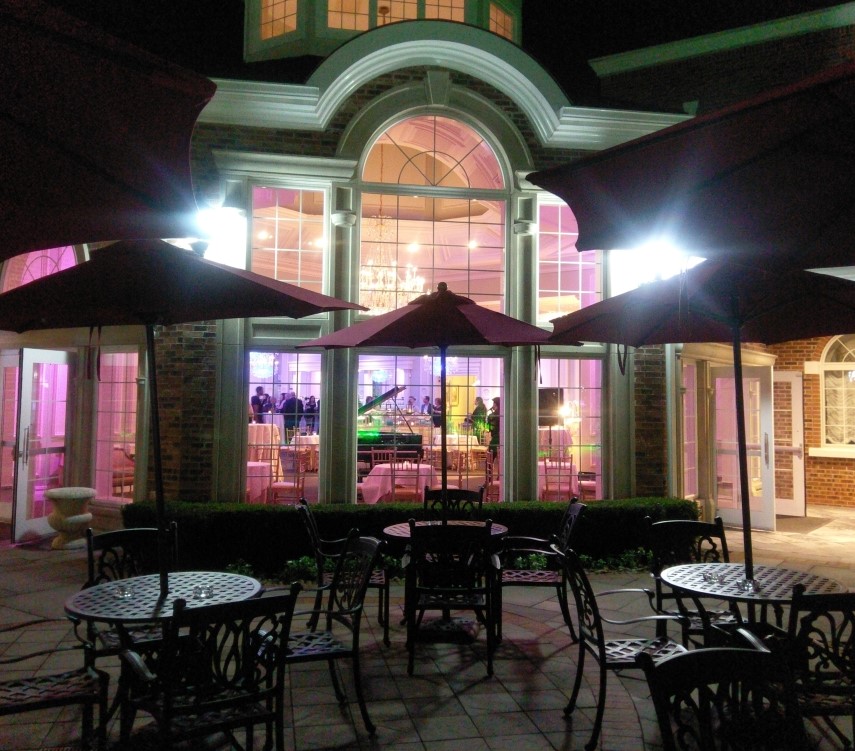 5 Essentials For Baby Shower Venues In Bergen County
Expecting mothers excitedly await their baby showers, anticipating a beautiful setup in a charming venue. As the close friend of a mom-to-be, it is up to you to select the perfect venue for her shower. When searching for a venue, you need to keep the expecting mother's wants and needs in mind. At the same time, you must consider the necessary accommodations for guests. With so many details to think about, choosing the right location can be difficult. To make sure you have got this covered, we have prepared this post on the essentials for baby shower venues in Bergen County NJ.
Plenty Of Space For Guests
Firstly, acquiring enough space to fit all of your guests comfortably is essential. This is one of the primary fears of every baby shower host. After all, you need enough space for dining, games and socializing. More so, you need to designate an additional area for gifts. Since most attendees usually bring large presents, you should overcompensate for this area. The best venues in Bergen County offer more than enough space for all activities. They maintain luxurious ballrooms that are perfect for hosting large parties. Assure that you have plenty of space to throw a memorable baby shower at the perfect North Jersey venue.
Outdoor Party Settings
Another essential for your baby shower venue Bergen County NJ is a peaceful outdoor setting. Expecting mothers do not want to feel stressed at their baby showers. They want to focus on celebrating their future child with friends and family. The best outdoor wedding venues in New Jersey offer lovely botanical gardens where the mom-to-be can enjoy the calmness of nature with loved ones. Whether you want to host the whole private event outdoors or simply have the option to go outside, a peaceful garden space is ideal. Keep this in mind as you search for the perfect baby shower places in Bergen County NJ.
Reasonable Time Slots
Additionally, timing is a significant factor to consider when planning a baby shower. Since you do not want to make the mom-to-be feel rushed, you should book a venue for a minimum of three hours. This gives you plenty of time to set up the space before the guest of honor arrives. Furthermore, you can take your time eating and chatting during the shower. You can also play multiple games without having to rush through them. Play as many rounds of games like Baby Shower Bingo and Baby Shower Price Is Right as you would like. In order to throw the perfect event, you need to search for shower locations Bergen County NJ with reasonable time slots.
Brunch And Dinner Options
The best baby shower venues in Northern Jersey also offer both brunch and dinner options. With the choice of a morning or evening event, you can get more friends and family members to attend the shower. Reach out to the most important people in the mother's life. Ask which time of day would work best for them and plan from there. If the majority of your guests prefer the morning, book a venue that offers a delicious brunch spread. If the evening works best, choose a location that has fish, meat and vegetarian dinner options. Find a party venue in Bergen County that can host both brunch and dinner baby showers.
An Uplifting Theme
Lastly, you need to find a baby shower venue in New Jersey that matches your desired theme. Common themes include nature, cartoons and princesses/princes. If you decide on a nature theme, holding the event outdoors in a garden is a great option. Cartoon themes work well indoors and outdoors depending on the weather. Since ballrooms portray a sense of royalty and charm, they are ideal for princess/prince themed events at a royal venue. Assure that your Bergen County event venue can take your desired theme to the next level.
In order to make the mom's baby shower dreams come true, you need to select a location with some important requirements. One of the main essentials to focus on is finding enough space for the event. Additionally, search for a venue that maintains manicured gardens for peaceful outdoor activities. Book at a venue that can offer you the space for at least 3-5 hours as well. Determine whether you want to host a brunch or dinner event and book accordingly. Finally, choose a location that fits your desired theme. Use these essentials for baby shower venues Bergen County NJ to plan the perfect event.