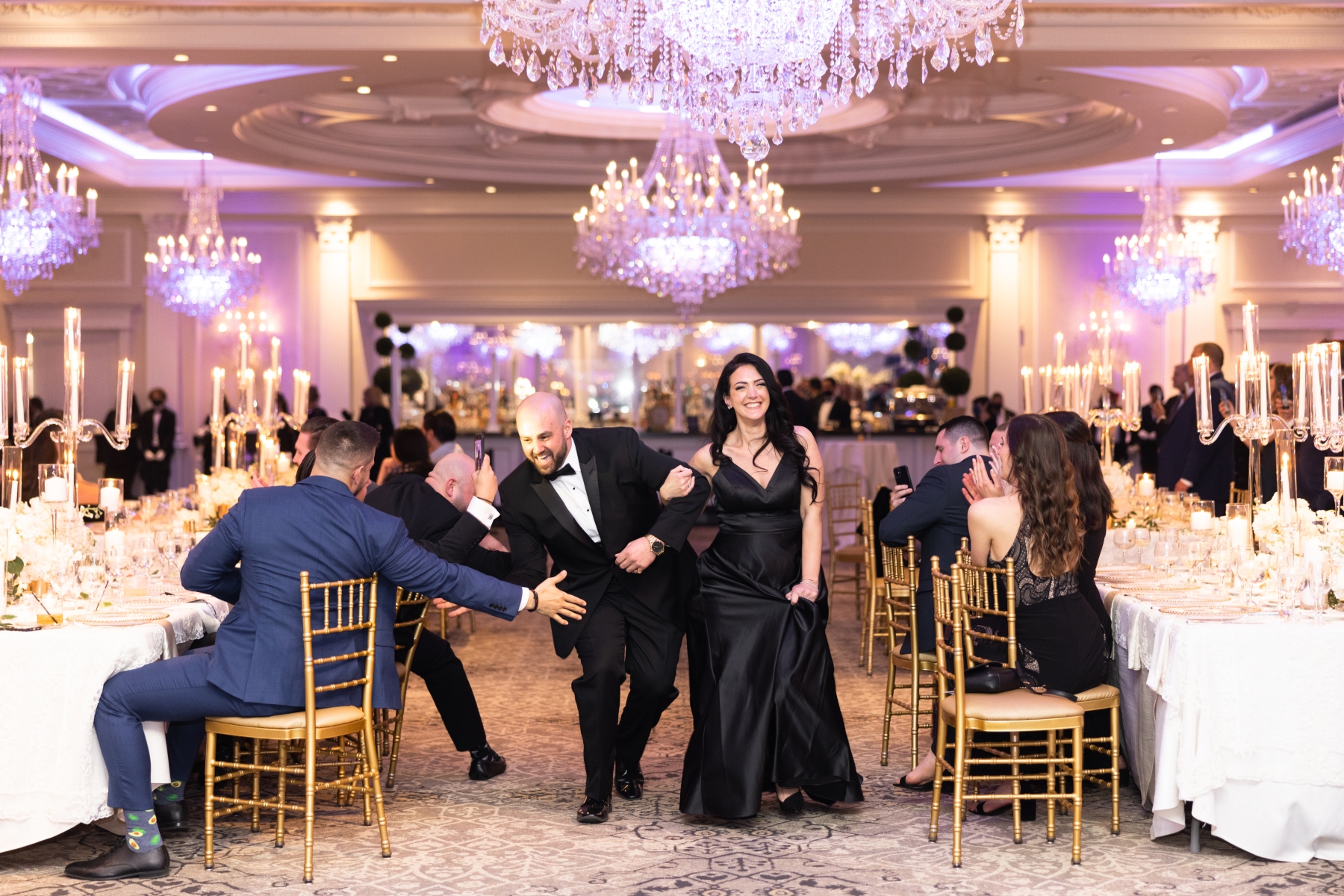 A Dream Reception At Stunning Wedding Venues Near Central Jersey
Are you ready to host your dream reception at stunning wedding venues near central jersey. Finding the right venue is one of the most important elements of wedding planning. As a bride or wedding planner, choosing a central location will give your guests access from NYC, Bergen county and Pennsylvania too. You want to choose a luxurious, elegant, and romantic location that aligns with the high-end affair you've always dreamed of. Say "I Do" in a truly magical and special setting that is sure to wow your entire guest list. But first, you'll need a little inspiration to determine exactly what you need. Read on to learn about your dream reception at stunning wedding venues in central NJ.
Luxurious, Elegant, And Classy Style
The most stunning wedding venues near central NJ are renowned for their luxurious, elegant, and stylish level of class. Your wedding should be one of the truest, most intimate expressions of your unique personality. So, you want to choose a luxurious wedding venue near Westwood NJ that aligns with your tastes, preferences, likes, and dreams. Be sure to involve your partner in this process too. After all, you want to select a location that represents you both as a couple. Certainly, experience luxurious, elegant, and classy style at the most modern wedding venues in New Jersey.
Scenic Backdrops And Romantic Photo-Ops
You want to capture wedding day photos that are stunning, beautiful, romantic, and memorable. This all begins with choosing a stunning wedding venue NJ that is filled with scenic backdrops and picturesque spaces. Take a full tour of the grounds to learn about the best picture-taking spots beforehand. You may even want to bring your photographer along. If you're planning a wedding in the spring or summertime, the venue should have scenic outdoor spaces too. Look for somewhere with blooming flowers, flowing fountains, charming gazebos, and rich landscapes. Absolutely, scenic backdrops are a staple feature of the best wedding venues in central NJ.
Friendly, Attentive, Professional Attentive Staff
Behind every amazing wedding venue in central jersey, is an incredible staff of event coordinators, planners, managers, and servers. This professional, service-oriented team is ready to make your every wedding dream come true. Throughout the wedding planning process, they'll be your number-one go-to for any questions, concerns, or changes. Think of them as a one-stop-shop to address all of your wedding day stresses, details, and thoughts in preparation for your special event. Their level of detail, commitment, and passion should be evident from your very first tour of these venues. Indeed, look for a centrally located wedding venue with an extremely friendly, attentive, and professional staff.
Upscale Guest Experience
The best wedding venues NJ are experts in making luxurious, elegant, and upscale guest experiences. They're passionate and committed to creating magic moments in NJ. Your friends, family, and loved one's travel from all over to see you and your partner tie the knot. So, you absolutely must give them an experience they'll remember and cherish forever. Complete with time-honored architecture, gourmet cuisine, professional service, and impressive décor – the best venues will have your guests talking about your event for years to come. Definitely, choose a special central jersey wedding venue that can help you design an unforgettable guest experience.
Logistical Infrastructure
Of course, choose a central wedding venue in New Jersey that is well-equipped to handle the logistics of your special day. For a start, the venue should have plenty of parking to accommodate your entire guest list. Especially for your older guests, available parking needs to be accessible, nearby, and convenient. During your initial site tour, you should also ask about the logistical plan for turnover. Basically, you want to understand how your guests will seamlessly transition from the ceremony, cocktail hour, to reception. Surely, look for a stunning wedding venue near central NJ with a solid, dependable, and experienced logistical infrastructure.
There's a number of key elements to look for at the most stunning wedding venues in central NJ. For a start, choose a luxurious grand ballroom wedding venue near me with an elegant sense of style. In addition, look for a venue that is filled with scenic, picturesque photo-ops. The space should also be expert in designing unforgettable guest experiences. Also, these venues should have an incredibly friendly, attentive, and professional staff – ready to make all your wedding dreams come true. Of course, the venue also needs to have the logistical infrastructure to handle your upscale event. Follow the points above to learn about your dream reception at stunning wedding venues near central New Jersey.