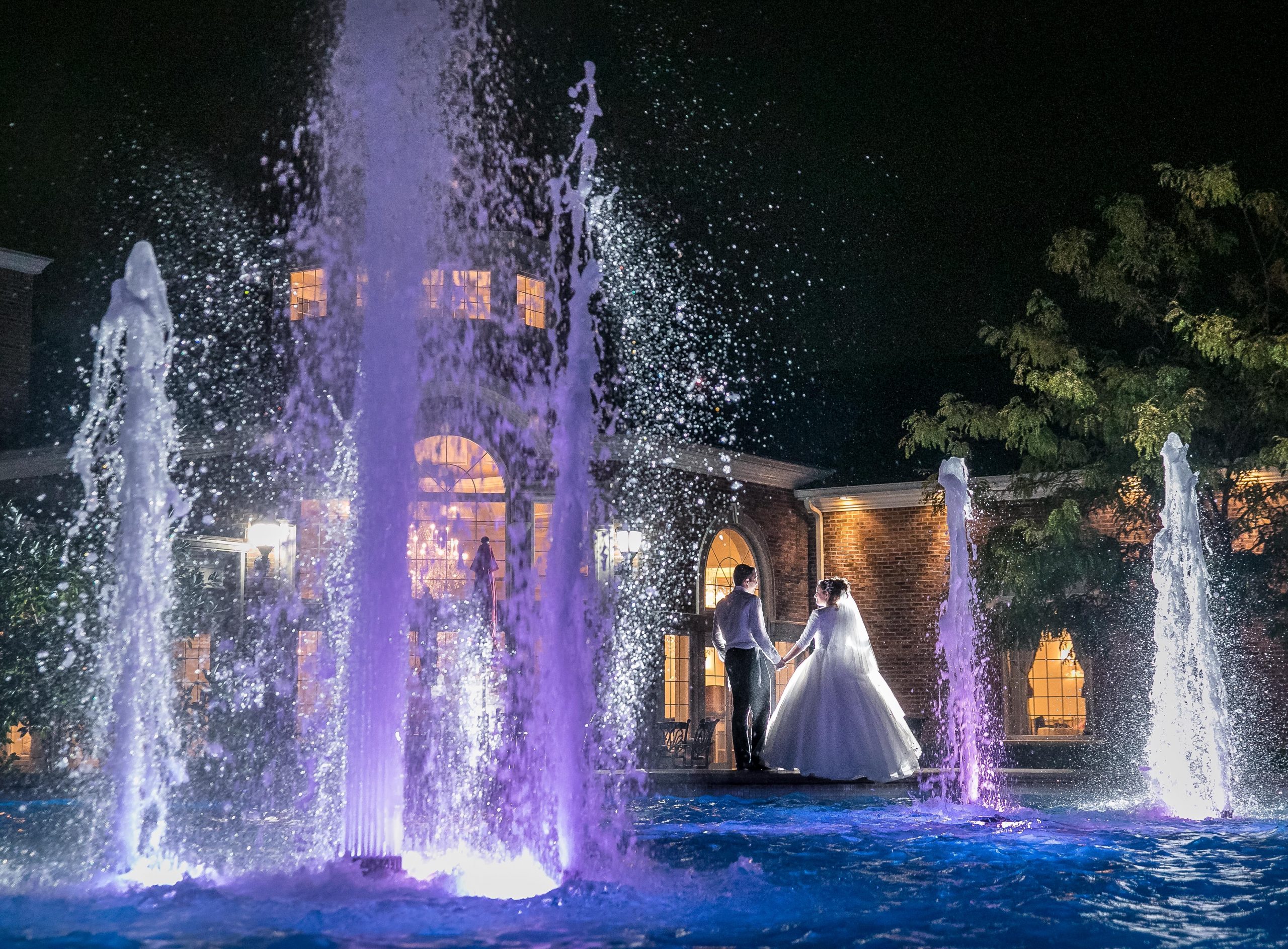 New Wedding Venues In NJ With A Renewed And Modern Aesthetic
The best new wedding venues in NJ offer guests a modern, contemporary, and renewed aesthetic. The venue you select is arguably the most important decision in the wedding planning process. These locations play an important role in the overall vibe, environment, atmosphere, and tone of your romantic celebration. Of course, brides and grooms need to choose a venue that suits them as a couple – somewhere fresh, vibrant, trendy, and elegant. If you're planning a wedding yourself, you should know the must-have features of exclusive wedding ceremony venues near you. This way, you can throw a modern wedding party and reception that is truly unforgettable. Read on to learn about the new wedding venues in NJ with a renewed and modern aesthetic.
Recent Modern Renovations
The best new wedding venues in NJ try to stay fresh and modern with regular renovations. Venues like The Rockleigh regularly update their spaces to create the ideal setting for an unforgettable reception. Highly-detailed, modern renovations are performed to radiate luxury, romance, elegance, intimacy, and opulence. Your guests will experience the renewed ambiance, ornate furnishings, and fine touches from the moment they arrive. Newly-renovated spaces create stunning backdrops, picturesque ballrooms, and captivating outdoor spaces. Certainly, host your reception at a beautiful new wedding venue NJ that is committed to modern renovations.
Contemporary Style And Aesthetics
The top new wedding venues NJ offer a high-end, contemporary style and aesthetics. Ultimately, your dream wedding style comes down to you and your partner's preferences. Of course, modern venues work diligently to create contemporary spaces that are fresh, vibrant, romantic, and dramatic. They follow high-end design trends to maintain spaces with ornate architectural touches, gorgeous furnishings, and impressive décor. Absolutely, host your big day at a new wedding venue NJ featuring contemporary design styles and aesthetics.
Elegant Ballrooms
You'll find luxurious, elegant, and opulent ballrooms at the best new wedding venues NJ. Ballroom wedding venues are renowned for their distinctive architecture, high ceilings, large windows, glossy dance floors, dramatic lighting, and glimmering crystal chandeliers. Say "I Do" in a luxurious ballroom boasting elegance, beauty, and versatility. Ballroom wedding spaces will have plenty of room to accommodate you and all your guests. Plus, they can easily be adapted to align with your dream wedding style, theme, and vibe. Indeed, you'll find elegant, luxurious, and modern ballrooms at the best new wedding destinations in NJ.
High-Capacity Indoor Spaces
You want to host your ceremony and reception at a new wedding venue NJ with spacious, roomy, and high-capacity indoor ballrooms. Especially for larger weddings, you need plenty of room for all your guests, as well as your DJ or band. Older venues have smaller, more confined event spaces – which tend to quickly get crowded. At the top modern elegant wedding venues in NJ, both your guests and live entertainment will have plenty of room to celebrate. Some modern venues even have built-in sound systems, so you won't need as much room for stage setup and electronic equipment. Surely, look for high-capacity indoor spaces at the best new wedding venues NJ.
Luxurious Bridal Suites
The best new wedding venues North Jersey have also re-imaged, re-styled, and re-vitalized their luxurious bridal suites. Get ready, de-stress, and unwind in style on your special day. These luxurious spaces are designed to be the perfect lounge area for you and your loved ones. These suites speak to the elegance, intimacy, glamor, and beauty of modern weddings at The Rockleigh. Every detail of these rooms exudes the magic, romance, and opulence of your wedding day. Definitely, host your reception at a luxurious new wedding venue NJ that offers elegant bridal suites.
New Jersey's best wedding venues offer a refreshed, renewed, and modern aesthetic. For a start, these venues frequently complete renovations that keep their spaces fresh and inspired. In addition, the most romantic wedding venues NJ feature spacious, roomy, and open indoor spaces. They also boast luxurious, elegant, and opulent ballrooms. Hosting your wedding here, you'll experience impressive décor, modern furnishings, and contemporary aesthetics as well. Further, these spaces offer purposeful, luxurious bridal suites. Follow the points highlighted above to learn about the new wedding venues in NJ with a renewed and modern aesthetic.