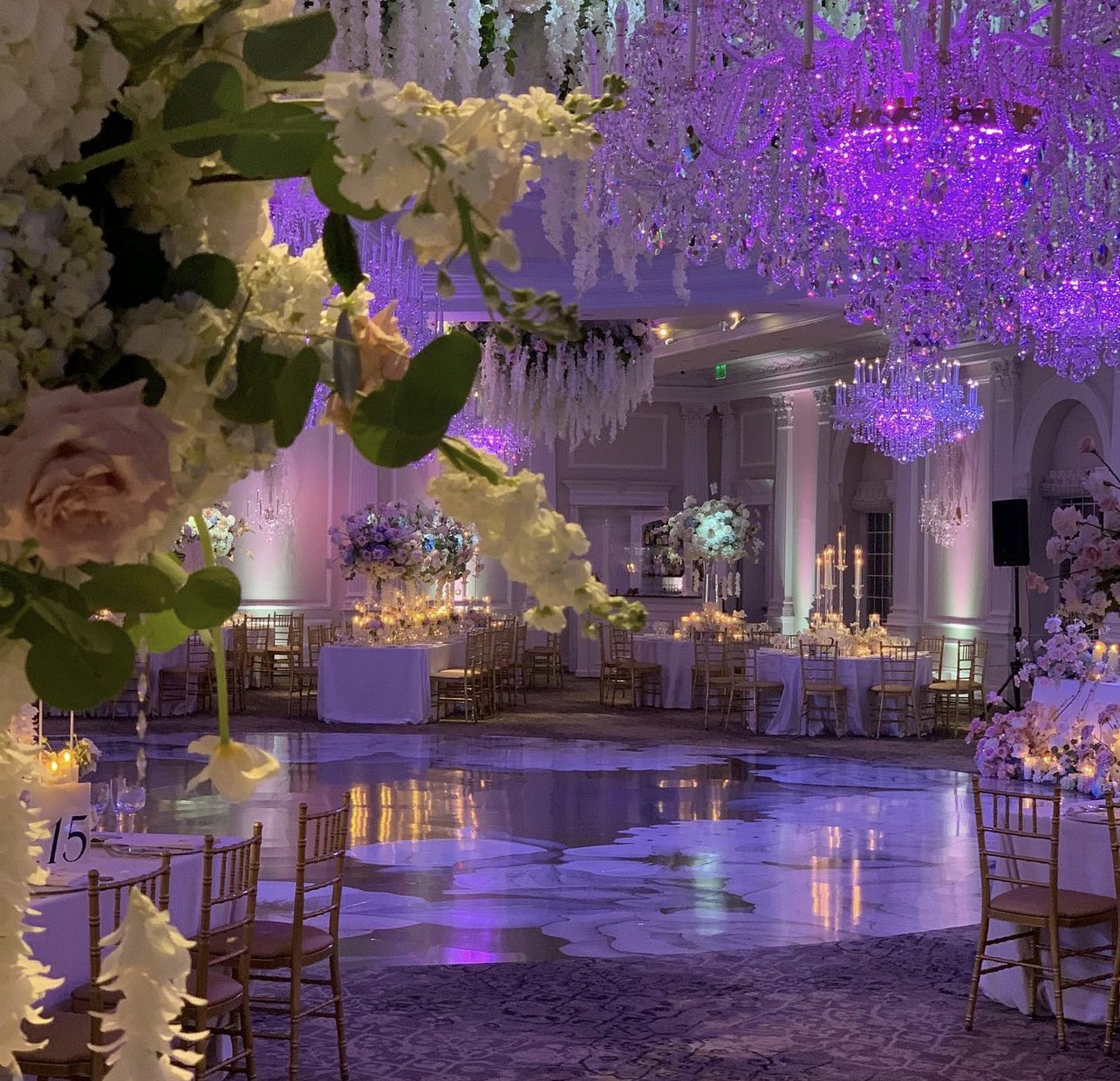 A Comprehensive Guide to Crafting the Perfect Wedding Menu: 10 Key Considerations
Your wedding day is a monumental occasion, a day of dreams, love, and cherished memories. Among the many elements that contribute to this special day, the wedding menu stands out as a pinnacle of celebration. A well-thought-out wedding menu does more than just satisfy your guests' appetites; it captures the essence of your love story and sets the stage for an unforgettable feast. In this extensive guide, we'll delve deep into ten pivotal considerations for creating the perfect wedding menu.
Establish Your Budget for wedding venues in nj
Setting a comprehensive budget for your wedding catering is the cornerstone of your culinary journey. Start by evaluating how much of your overall wedding budget can be allocated to catering expenses. This step is crucial for maintaining a harmonious balance between your culinary aspirations and the broader financial aspects of your wedding. While there is a general guideline that suggests allocating around 40-50% of your total budget to food and beverages, this figure can vary based on your individual priorities.
Your catering budget should encompass several components, including the cost of food, service charges, gratuities, and any additional expenses related to rentals such as tables, chairs, dinnerware, and linens. A well-defined budget will serve as your compass throughout the planning process, helping you set realistic expectations and providing a clear framework for your culinary decisions.
Guest Count Matters for wedding venues in nj
The number of guests you invite to your wedding is a pivotal factor that influences nearly every facet of your wedding menu planning. Before diving into the world of catering, you must establish an accurate guest count. This count forms the bedrock upon which you'll build your culinary journey, dictating the quantity of food required, the number of catering staff needed, and the logistical intricacies of your wedding meal.
Creating a comprehensive guest list at the outset of your planning process is paramount for several reasons. Firstly, it safeguards against overcommitting your budget, ensuring that you have ample food without wastage or shortage. Secondly, it empowers you to secure precise quotes from potential caterers, as most pricing structures are intricately linked to the number of guests. Furthermore, having a clear guest count enables you to make informed decisions about the style of catering that best suits your wedding, whether it's a formal plated dinner, a relaxed buffet, or a family-style feast.
In addition to focusing on the quantity of food, remember to consider the dietary preferences and restrictions of your guests. Accommodating special dietary needs, such as vegetarian, vegan, or gluten-free options, is an essential aspect of creating an inclusive and enjoyable dining experience for all your guests.
Cuisine and Style for wedding venues in nj
Selecting the right cuisine and culinary style for your wedding menu is akin to weaving your unique story into every bite. Your culinary choices should align seamlessly with your personal preferences while harmonizing with the overarching style and atmosphere of your wedding celebration. Here are some pivotal aspects to contemplate when making these crucial decisions:
Personal Taste: When curating your wedding menu, draw inspiration from your shared culinary adventures and cherished dishes. Consider incorporating favorite foods or cuisines that hold sentimental value for you both. By weaving these elements into your menu, you infuse a heartfelt touch into your wedding celebration, making it even more special.
Wedding Theme: Your

wedding's thematic

framework should guide your menu choices. A formal, black-tie affair, for instance, may be complemented by an elegant, multi-course plated dinner that exudes sophistication and grace. In contrast, a rustic barn wedding might beckon a more relaxed culinary experience, such as a BBQ buffet or a lively food truck service.

Seasonality: Embrace the season's flavors by crafting a menu highlighting fresh, in-season ingredients. Not only do seasonal menus promise vibrant and flavorful dishes, but they can also be a cost-effective choice, aligning beautifully with your budgetary considerations.
Local Flavors: Celebrate the unique character of your wedding location by featuring local flavors and regional dishes in your menu. Guests often appreciate the opportunity to savor the tastes of the region, which can add an exciting and memorable dimension to your culinary journey.
Cultural Influences: If you and your partner hail from diverse cultural backgrounds, consider weaving elements from both traditions into your menu. This thoughtful fusion is a beautiful way to honor your heritage while creating a culinary experience that is truly unique to your love story.
Guest Preferences: While your culinary preferences are of paramount importance, it's also essential to consider your guests' tastes and any dietary restrictions they may have. By providing a diverse range of menu options, you ensure that everyone can savor the meal and feel valued and included in your celebration.
Wedding Theme
Your wedding theme is like the thread that weaves through every element of your special day, from the décor to the attire, creating a harmonious and memorable experience. One area where your chosen theme can truly shine is in your culinary selections. The menu you craft is not just a list of dishes; it's a vital component of your wedding's storytelling process, a chance to engage your guests in a multi-sensory journey that complements and enhances the theme you've carefully designed. Let's explore how different wedding themes can inspire and elevate your wedding menu:
Rustic Charm and Farm-to-Table Feasts: A rustic wedding theme, often set in picturesque barns or serene countryside settings, embraces simplicity, natural beauty, and a laid-back atmosphere. Here, your culinary choices should mirror the rustic charm of your surroundings. Opt for a farm-to-table approach, emphasizing locally sourced, seasonal ingredients. Craft a menu featuring hearty, soul-warming dishes like roasted root vegetables, artisanal cheeses, and farm-fresh salads. For the main course, consider slow-roasted meats, savory pot pies, and comforting stews. Enhance the rustic aesthetic with mason jar drinks, wooden serving boards, and burlap table runners. This approach not only complements the theme but also emphasizes sustainability and the celebration of local flavors, ensuring your guests experience the authentic essence of the countryside.
Beachy Bliss and Coastal Culinary Delights: Beach weddings evoke images of romance, tranquility, and the sea's beauty. To align with the coastal theme, your wedding menu should feature fresh, light, and seafood-centric options that evoke the feeling of an ocean breeze. Begin the culinary journey with a seafood-inspired cocktail hour, offering guests a selection of oysters, shrimp cocktails, and ceviche. These refreshing bites set the tone for a beachy celebration. For the main course, consider grilled fish, lobster, or even a beachside clam bake with an assortment of shellfish, corn, and potatoes. Incorporate tropical flavors into your menu with fruity cocktails, coconut-infused desserts, and colorful, beach-inspired appetizers. Keep the atmosphere relaxed with open seating, allowing guests to dine with their toes in the sand or on a seaside terrace. Seashell or nautical-themed décor elements, combined with soft pastel colors, enhance the beach wedding's ambiance. Additionally, consider providing guests with flip-flops or beach-themed favors to further immerse them in the coastal experience.
Nestled amidst lush gardens and timeless architecture, The Rockleigh offers a variety of elegant and versatile spaces to accommodate any wedding theme. Their culinary team, led by renowned chefs, is dedicated to curating a menu that not only aligns with your theme but also showcases the finest ingredients, innovative techniques, and a commitment to culinary excellence.
Whether you envision a lavish banquet with international flavors or a rustic feast celebrating local cuisine, The Rockleigh's expert team is equipped to bring your culinary dreams to life and help you be stress-free on your wedding day. With a commitment to sustainability and a passion for creating exceptional dining experiences, they ensure that each bite tells a story of love and celebration.
Your wedding menu at The Rockleigh is not just a meal; it's a masterpiece crafted to perfection, a testament to your love story, and an unforgettable journey of taste and tradition. As you celebrate this milestone, let The Rockleigh be the canvas upon which your culinary dreams come to life, ensuring that your wedding day is an epicurean delight that will be cherished by you and your guests for years to come.
wedding venues near me