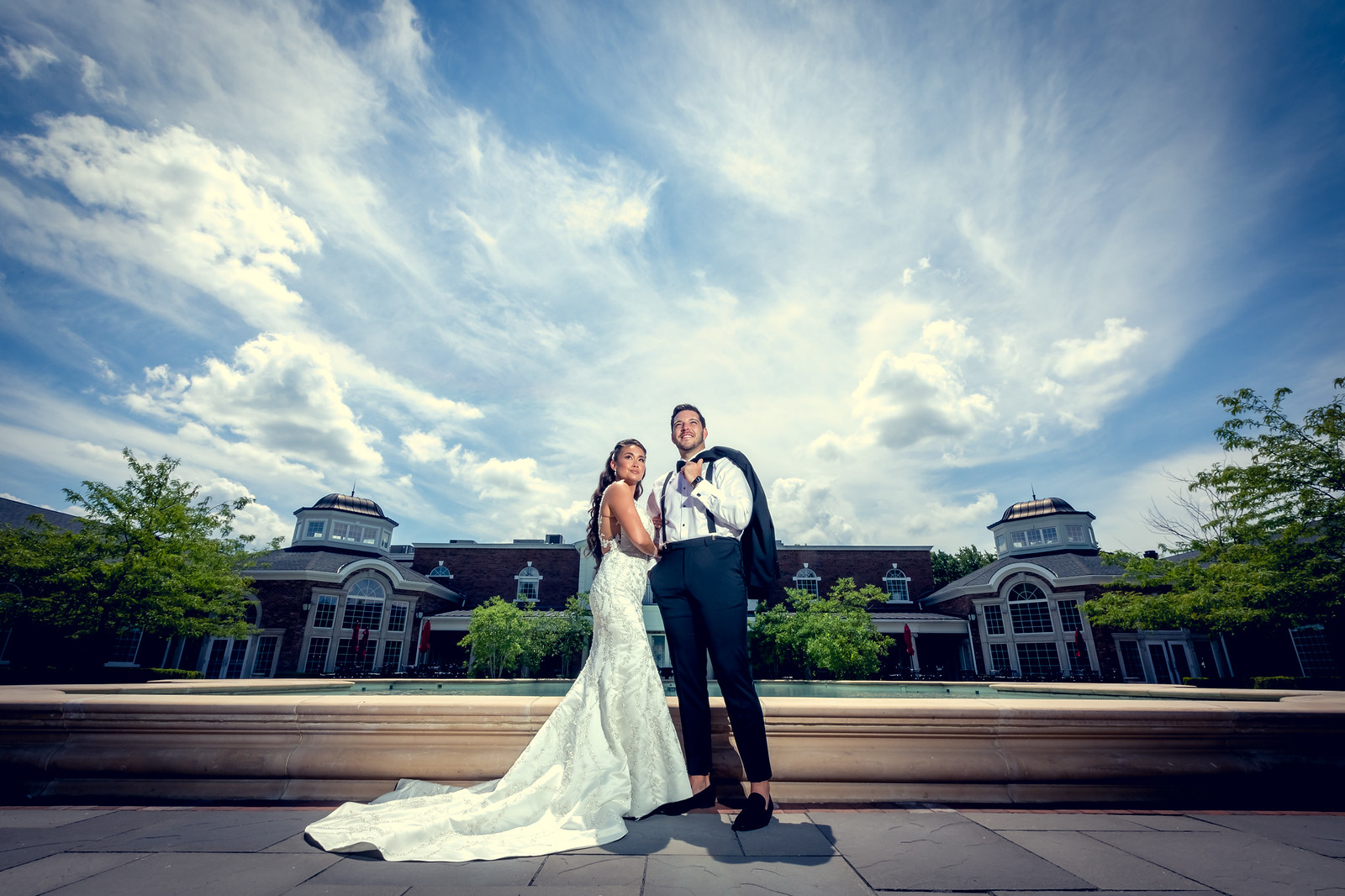 10 Tips for a Stress-Free Wedding Venue Selection Process: Your Guide to Finding the Perfect New Jersey Venue
Planning a wedding involves numerous decisions, and one of the most critical choices is selecting the ideal wedding venue. To help you navigate this process with ease, we have compiled ten essential tips for a stress-free wedding venue selection. Whether you're dreaming of an intimate garden wedding or a grand ballroom affair, these guidelines will assist you in finding the perfect setting for your special day. Read on to discover invaluable advice that will make your venue selection process a breeze.
Start Early and Define Your Vision:
Starting your venue search early gives you a head start in securing your ideal location. Researching and booking well in advance allows you to have a wider range of options and increases the likelihood of securing your preferred date. As you begin, take the time to define your vision for the wedding. Consider the atmosphere, theme, and specific elements you want to incorporate. This clarity will help you narrow down venues that align with your vision and save time during the selection process.
Set a Realistic Budget:
Creating a comprehensive budget early on helps you make informed decisions about the venues you can afford. Apart from the venue cost, remember to account for additional costs such as catering, decorations, entertainment, and any specific services you require. By having a clear budget, you can focus on venues that fall within your financial range and avoid disappointments down the line.
Determine Guest Count and Capacity:
Knowing the approximate number of guests you expect to invite is crucial for selecting a suitable venue. Different venues have varying capacities, so it's important to find one that can comfortably accommodate your guest count. Consider not only the seating capacity but also factors like dance floor space, outdoor areas, and any other specific requirements you may have to ensure a comfortable and enjoyable experience for everyone.
Consider Location and Accessibility:
The location of your wedding venue plays a significant role in the convenience and accessibility for both you and your guests. Think about the proximity to major transportation hubs, airports, hotels, and accommodations. If you have guests traveling from out of town, consider venues with nearby lodging options. Additionally, evaluate factors such as parking availability and transportation services to ensure that your guests can easily reach the venue without any hassle.
Define Your Wedding Style:
Defining your wedding style helps you choose a venue that reflects your desired ambiance and aesthetics. Consider the overall theme, whether it's a romantic garden wedding, a modern and sleek affair, or a rustic countryside celebration. Look for venues that align with your chosen style, as they often have the architecture, décor, and ambiance that will complement your vision. This synergy between the venue and your wedding style creates a harmonious and visually pleasing experience for everyone.
Explore Venue Amenities:
Take note of the amenities and services that each venue offers. While some venues provide in-house catering and event coordination services, others may have partnerships with preferred vendors. Consider if these offerings align with your needs and preferences. Additionally, take into account practical amenities such as parking facilities, dressing rooms, sound systems, and any other features that can enhance the comfort and convenience of your wedding day.
Visit and Evaluate Multiple Venues:
Scheduling visits to shortlisted venues is a vital step in the selection process. When you visit the venues in person, you can get a better sense of their atmosphere and assess if they meet your expectations. Pay attention to the layout and flow of the spaces, the natural lighting, and the overall condition of the venue. Take photos and notes during each visit to help you compare and make an informed decision later. It's also a good idea to bring along a trusted friend or family member for a second opinion.
Consider Flexibility and Customization:
Ensure that the venues you consider offer flexibility and allow you to customize the space according to your preferences. Discuss with the venue coordinator or manager about any restrictions they may have regarding decorations, vendors, or specific design elements. A venue that allows flexibility and customization gives you the freedom to personalize your wedding and create a unique experience that truly reflects your style and personality.
Seek Recommendations and Read Reviews:
Gathering recommendations from people you trust, such as friends, family, and wedding professionals, can provide valuable insights and help youmake more informed decisions. Ask them about their personal experiences with different venues, the quality of service they received, and any standout features or challenges they encountered. Additionally, read online reviews and testimonials from couples who have hosted their weddings at the venues you are considering. Online platforms like wedding forums, social media groups, and review websites can offer a wealth of information. Pay attention to recurring themes in the reviews and consider both positive and negative feedback to get a well-rounded perspective on each venue.
Trust Your Instincts and Embrace the Perfect Match:
After careful consideration and research, trust your instincts when choosing the wedding venue that feels right for you. When you find a venue that aligns with your vision, offers exceptional services, and resonates with your emotions, you know you've found the perfect match.
Selecting the perfect wedding venue is an essential step in bringing your dream wedding to life. By following these ten stress-free tips, you can approach the venue selection process with confidence and clarity. Remember to prioritize your vision, consider practicalities, and trust your instincts.
At The Rockleigh, we understand the significance of finding the perfect wedding venue. We believe that your wedding day should be nothing short of extraordinary, and we're here to help you bring your vision to life. From our stunning event spaces and picturesque gardens to our dedicated staff and attention to detail, we strive to create an unforgettable experience for every couple. We invite you to visit us and view our ballrooms, immerse yourself in our timeless charm, and see firsthand why we are regarded as one of New Jersey's premier wedding destinations.
Remember, your wedding day is a celebration of love, and every detail should reflect your unique story. We're honored to be a part of this journey with you, and we look forward to hosting your dream wedding at The Rockleigh—where elegance, romance, and extraordinary moments come together to create lifelong memories.
Choose The Rockleigh, and let us transform your wedding day into an enchanting experience that surpasses your expectations.