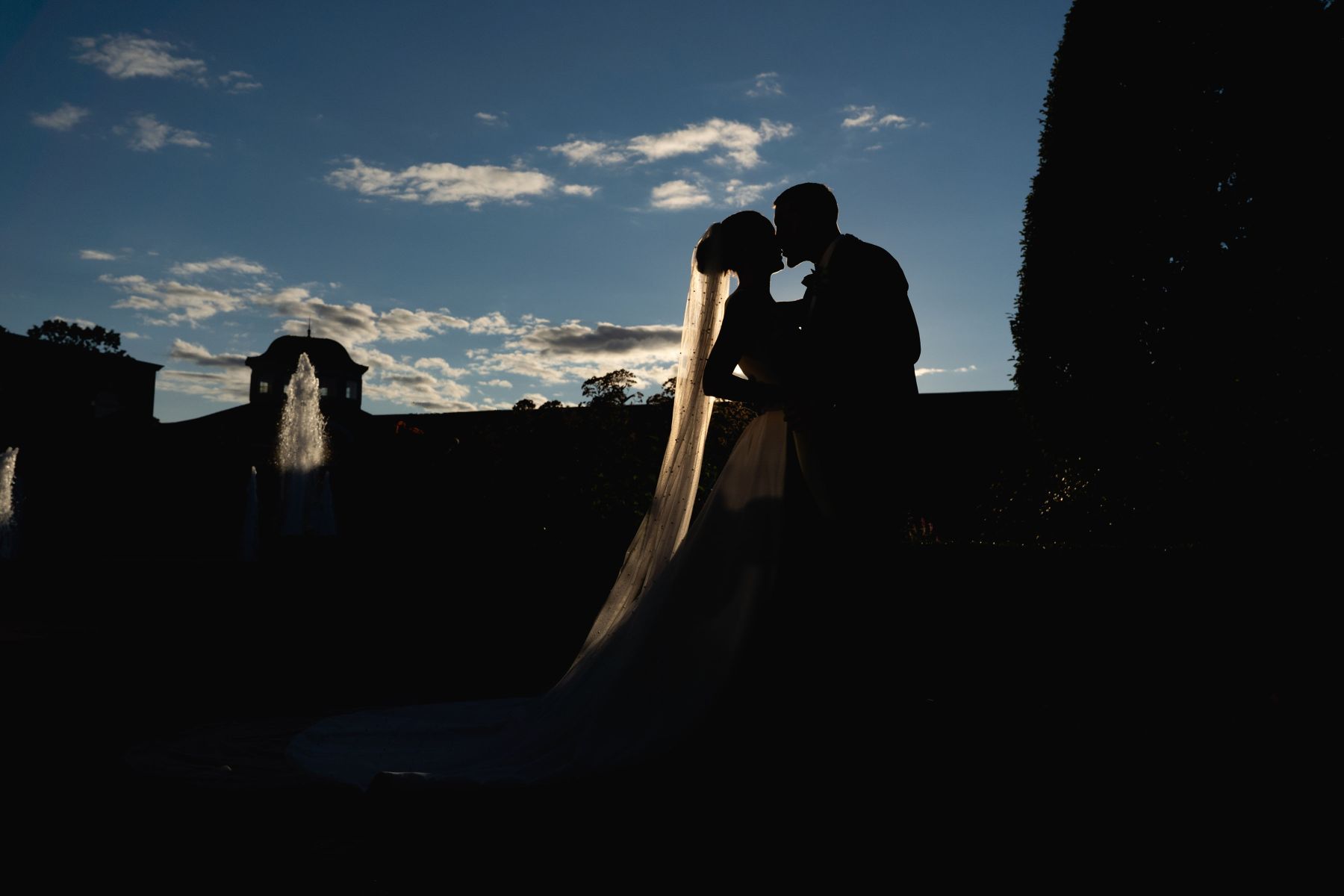 Beautifully Scenic Wedding Venues Near Hudson Valley That Promise To WOW
Experience beautifully and uniquely scenic wedding venues near the Hudson Valley that promise to WOW guests and couples. The neighborhoods surrounding New York's Hudson Valley are some of the most picturesque, charming, and striking in the country. Host your once-in-a-lifetime celebration at The Rockleigh in Bergen County NJ — a short trip from the New York State Line. Weddings here are truly special – complete with photo-worthy scenery, stunning backdrops, rich landscapes, and impressive architecture. Just miles away from the Hudson Valley, your ceremony, cocktail hour, and reception will all be incredibly convenient for guests. After all, the best venue in Rockleigh, NJ is less than a 1-hour drive from NYC. Read on to learn about the beautifully scenic wedding venues near the Hudson Valley that promise to wow.
Photogenic Indoor And Outdoor Spaces
The most unique wedding venues near Westwood NJ are filled with picturesque, photo-worthy indoor and outdoor spaces. You'll remember and cherish your wedding day memories forever. So, you need to capture lots of gorgeous photographs that help you remember these magical moments. The best way to understand the venue's striking beauty, luxury, and elegance is to schedule an in-person site tour. This way, you'll get to see the opulent ballrooms, lush gardens, and intimate chapels for yourself. You can also look on social media and the event space's website. Here, you can see how these romantic spaces appeared in other couples' photographs. Certainly, capture plenty of photos in picturesque indoor and outdoor spaces at scenic wedding venues near NJ and NY State.
Inclusive Wedding Packages
In addition, the best NJ wedding venues near the Hudson Valley offer inclusive, simplified event packages. Comprehensive packages make the wedding planning process faster, more convenient, and less stressful. They can be customized to your number of attendees, desired theme, menu, and beverage inclusions. This is a great choice for brides and grooms that are overwhelmed with too many choices to make. A convenient package helps you make decisions and avoid forgetting anything. From chairs, table settings, linens, and ballroom rental – it helps you quickly check all the boxes. Surely, look for inclusive event package options at the best New Jersey wedding venues near the Hudson Valley.
Gourmet, Chef-Curated Cuisine
A wedding venue near Hudson Valley with gourmet, top-notch cuisine is a must. You don't want your guests to leave your reception hungry after all. Weddings tend to be an all-day affair – so you need to ensure that attendees have plenty to eat. During your cocktail hour, waitstaff butlers will pass a lush selection of flavorful hors d'oeuvres. Then, there's a wide range of chef-inspired, fresh-made choices for the main course. A great meal is exactly what's needed to keep everybody dancing, partying, celebrating, and having a great time. Indeed, taste gourmet, chef-curated cuisine at the best wedding venues near Hudson Valley.
Space For Entertainment
DJs and live music is a staple for great wedding events. As such, you need to choose a wedding reception hall NJ with plenty of room for your entertainment. Keep this in mind when planning your guest list and looking at wedding venue capacity. There should be enough space to put your wedding DJ in a dedicated corner – where they won't interfere with the guest experience. Find out how much equipment they'll be bringing beforehand. This way, you can determine what the floorplan and ballroom layout will look like on the day-of. Absolutely, the best wedding venues near Hudson Valley NY have plenty of available room for live entertainment.
Comfortable, Enjoyable, Convenient Guest Experience
The best wedding venues near North Jersey and New York State are sure to deliver a comfortable, enjoyable, and convenient experience. Start with the location. You want to choose somewhere that is nearby for all of your guests. This way, they don't need to book a hotel to attend your wedding. The best wedding venues are conveniently located to the Hudson Valley in NY, as well as Bergen, Passaic, Hudson, and Essex County in NJ. With easy access to major highways, these destinations are also nearby New York City too. Definitely, look for a New Jersey wedding venue near Hudson Valley that provides a comfortable, enjoyable, and convenient guest experience.
There's so much to look forward to at beautifully scenic wedding venues near the Hudson Valley that promise to WOW guests. These venues are filled with photo-worthy spaces – perfect to remember your special day forever. In addition, the best locations offer customizable exclusive wedding packages New Jersey that simplify the entire event planning process. Here, executive chefs can also prepare flavorful, gourmet cuisine for your entire guest list. Expansive ballrooms here also leave plenty of space for your live band, wedding DJ, or professional entertainment. With all of their features, as well as a convenient location, these venues are sure to deliver an unmatched guest experience. Follow the points above to learn about the beautifully scenic Hudson Valley NY wedding venues that promise to wow.