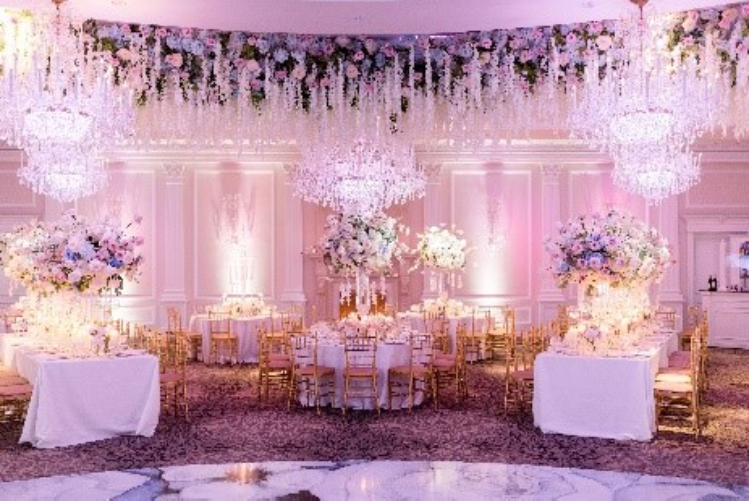 How Bar Mitzvah Venues NJ Throw An Amazing Party
A bar mitzvah symbolizes a young boy's coming of age. It is a traditional Jewish ceremony that young men remember forever. Therefore, choosing a luxurious venue in NJ is imperative to celebrate properly. As a parent planning your child's bar mitzvah, you might have high expectations to meet among your family, friends, community, or yourself. Book a venue with a lavish ballroom, beautiful gardens and excellent staff. This way, you can plan with an experience venue and host a memorable event. Read this post to learn how to throw an amazing party at bar mitzvah venues NJ.
Choose A Theme
Begin by choosing a theme for your son's bar mitzvah at the best event venue in Bergen County. Several parents opt for a traditional celebration with formal attire, Klezmer bands and elegant decor. However, you can still offer a fancy reception with a unique theme. Consider throwing a sports themed event if your son is athletic. Or, try a theme based on other hobbies, interests or aesthetics. Regardless of your theme, attendees can still dress to impress. More so, you can still decorate your venue with beautiful decorations. Pick a theme before you start planning at bar mitzvah venues in NJ.
Take The Party Outdoors
The best bar mitzvah venues NJ maintain well-manicured gardens all year long. Hence, they offer the perfect conditions for you to take your party outdoors. Set up a space for your son and his friends to dance outside. Ask your venue to create a fun cocktail space among the seasonal flowers and plants. You can even put a beautiful setting together at night. Just ask your venue to light up their flowing fountains and decorate the trees with lights. Add a few candles or lanterns to the table, and you can throw an unforgettable outdoor bar mitzvah.
Plan A Cocktail Hour
Furthermore, plan a cocktail hour for your son's celebration. Similar to a sweet 16 event venue, your thirteen year old cannot enjoy a glass of wine, but your other guests can. The top bar mitzvah venues in Bergen County create gorgeous bars. You can request a drink station outdoors where staff members serve drinks. Consider serving your guests beverages indoors, among the charming architecture as well. This is a good time to bring out the appetizers too. Plan for the adults attending the bar mitzvah by taking advantage of a cocktail hour expertise.
Plan A Dining Experience
In addition to a cocktail hour, you need to plan for the main course. This can be a challenging step for many Jewish parents because you need to find a kosher caterer. Some venues offer glatt kosher bar mitzvah options. Otherwise, the top bar mitzvah venues Northern NJ offer great recommendations for outside caterers. Ask your venue for their recommendations so you can find the perfect food for your event. Then, create a gourmet food menu based on the choices available. Consider several dining options such as a buffet, a sit down dinner and interactive food stations. Impress bar mitzvah guests with a quality dining experience.
Hire Indoor Entertainment
Finally, hire indoor entertainment for the celebration. This, too, can be a troublesome search for many parents. Once again, your NJ bar mitzvah venue can come to the rescue. Inquire about their DJ and band recommendations for Jewish events. They can provide you with quality contacts for both. Keep in mind that several professional DJs and great bands get booked quickly. In order to throw an amazing party for your son, find entertainment early on. Position entertainers in the elegant ballroom at your Bergen County NJ party venue. There, guests can dance all night long.

To properly congratulate your son in transitioning from childhood to adulthood, find the perfect venue in North Jersey. Then, choose a theme for the party. Consider taking the party outdoors into your venue's blooming gardens. Plan a nice cocktail hour with drinks and hors d'oeuvres as well. You also need to prepare a great dining experience for guests. Complete your party planning by hiring indoor entertainment. Follow these steps to throw an amazing party at bar mitzvah venues NJ.