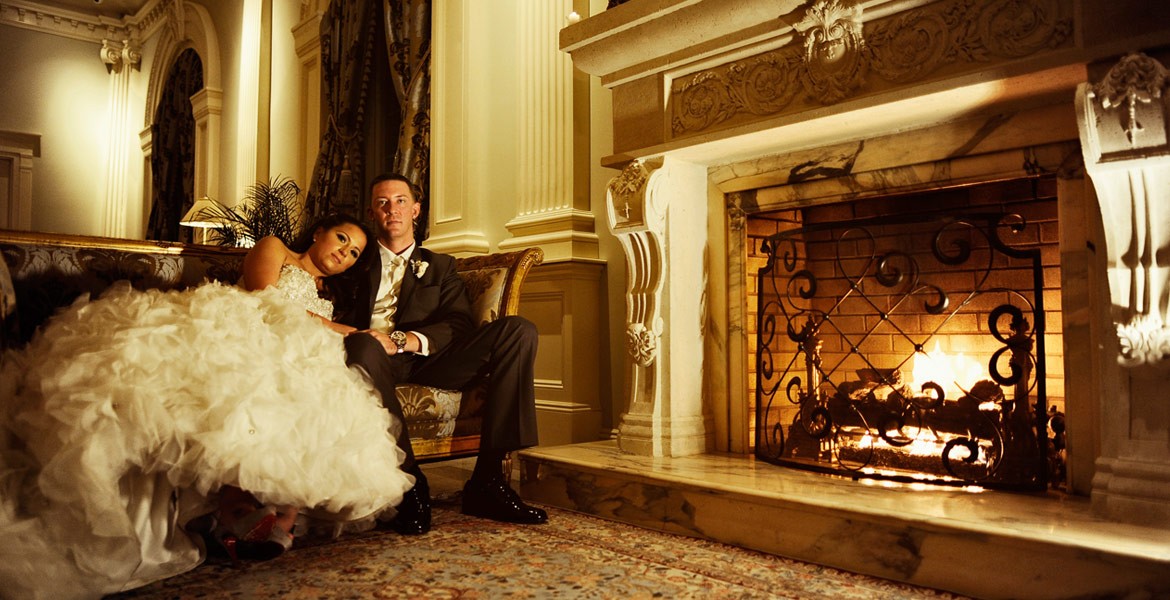 What's The Best Time To Get Married At Unique Wedding Venues Near NY State?
Choosing the right date, month, and time-of-year is a crucial first step for planning a unique wedding near NY State. With 365 different choices, there's a lot of potential options for soon-to-be newlyweds. The Northern New Jersey-New York area is a beautifully scenic, captivating location for wedding events all year long. So, it's typically best to start by thinking about the season and calendar year – then narrowing down some individual dates. Of course, every month has its own special, unique, and memorable qualities for a magical wedding event. Need some help deciding on the best season for your wedding ceremony, cocktail hour, and reception? North Jersey venues like the Rockleigh are just miles away from the New York State border — ideal for your spring, summer, fall, or winter wedding event. Read on to learn about the best time to get married at unique wedding venues near Northern NJ and NY State.
Spring
Get married in the spring at beautifully scenic wedding venues near the Hudson Valley and Northern NJ. With May flowers beginning to bloom and warm weather emerging – springtime creates such a charming ambiance for your big day. After a cold, sometimes-too-long winter, all of your guests will be ready to celebrate your nuptials. Plus, there's very few calendar and holiday conflicts during this time of year. After all, the only major events to keep in mind are St. Patricks Day, Easter, and Passover. Certainly, exchange your vows in the springtime at unique wedding venues near NY State.
Summer
Summer is undeniably a great time of year to say "I Do" at luxurious wedding venues nearby New York State. The summer months of June, July, and August are always popular for wedding celebrations – especially for couples looking to incorporate the outdoors into their event. In the summertime, you'll benefit from more consistent, predictable, and warm weather. Summer nights are also much longer, with the sun not setting until 8 PM on average. With less demanding work schedules this time of year, summer weddings usually have a higher attendance turnout too. Surely, host your wedding during the summer at unique North Jersey wedding venues NY State.
Autumn
Host your reception at charming wedding venues near Rockland County NY, Bergen County NJ, and Passaic County NJ during the fall. If you're looking for mild, comfortable weather, autumn is a popular choice. In the early fall, you'll still have the warmer weather and summery feel. As the season progresses, the scenery gets more magical with stunning orange, red, yellow, and green leaves. All throughout autumn too, you'll benefit from jaw-dropping sunsets. Indeed, September, October, and November autumn months are ideal for romantic weddings close to New York State.
Winter
In fact, winter is also an incredible time of year to exchange your vows at romantic wedding venues near NJ and NYS. With the holidays right around the corner, the winter months already feel magical, charming, and special. Skip the heat and humidity and get married during December, January, February, or March. This time of year also yields some truly incredible, snowy wedding photoshoots too. Since weather can be unpredictable this time of year, be sure to choose a luxurious wedding venue with nearby accommodations. Absolutely, elevate the romance and get married at unique wedding venues around NY State during the winter.
Next Steps!
Once you've chosen the right time of year, you should know what comes next. Select a memorable, special, and significant day to get married at the best wedding reception venues near Suffern NY and Rockleigh NJ. Many couples pick a sentimental day – like their first date. Or, maybe you want to get married on a date that includes your lucky number, a palindrome, or some other clever combination. When choosing your date, be sure to involve your family, loved ones, and wedding party in on the decision. But remember, the choice is ultimately yours at the end of the day. Definitely, know what happens after choosing the best month to get married at unique wedding venues near NY State.
Pick the right time of year to get married at wedding event venues just minutes from New York State. Spring and Summer weddings are always a popular choice – especially for couples who want to host their ceremony, cocktail hour, or reception outdoors. Or, get married with the changing autumn leaves as your backdrop during the fall. Winter weddings in New York are also a popular choice for many luxury-first couples. Follow the points above to learn about the best time to get married at unique wedding venues near NY State.