OUR EVENTS
As we celebrate 25 years of hosting extraordinary events, The Rockleigh has continued to be rated one of the best wedding venues in New Jersey.
We offer an uncompromising level of excellence and individual attention to help you create your dream event. Whether you are planning a Wedding, LGBTQ+ Wedding, Bar/Bat Mitzvah, Birthday, Prom or Corporate Event, discover why our reputation throughout Bergen County NJ, Manhattan, NYC and the Tri-State area has been unsurpassed.
Allow one of our team members to show you our award winning event venue, and thereby introduce you to the Rockleigh Experience.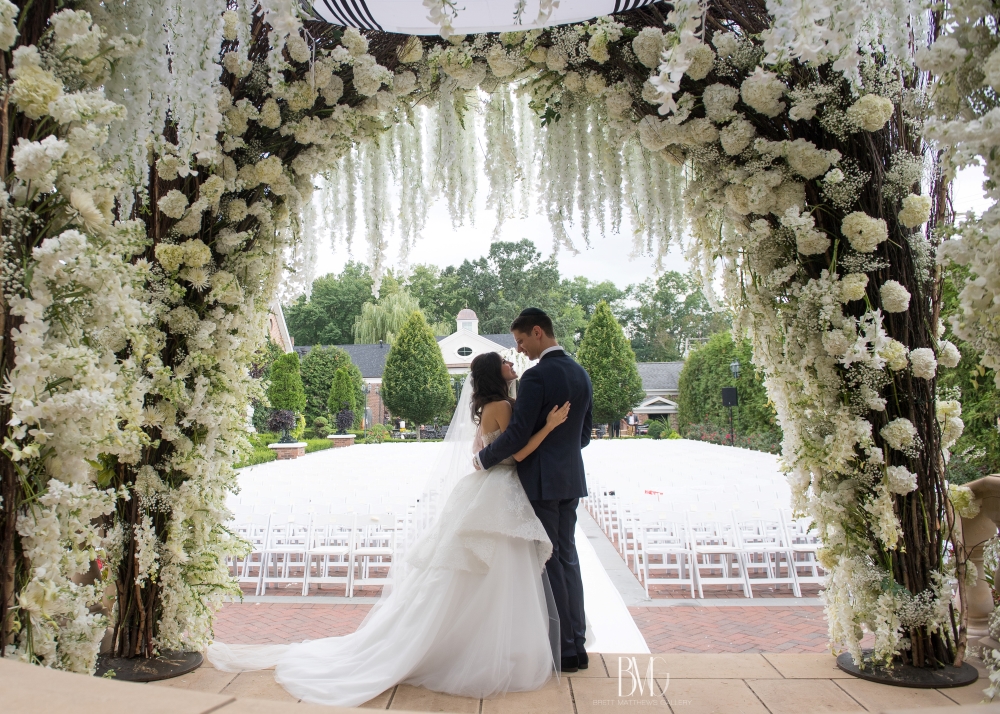 The Rockleigh surpassed our highest expectations with their service, professionalism and accessibility both on our wedding day and every day leading to it. Their planning and execution day of was nothing short of perfection. -Jay S
Weddings
You have always joyfully imagined this day, whether you are the bride, the groom, the proud parent or the excited flower girl; the day in which you bring your families together to celebrate your marriage and your love. We at the Rockleigh can make all that you have imagined a reality.
If your dream is to exchange your wedding vows under the stars, our outdoor garden chapel – adorned with flowing fountains and a stone gazebo – is the perfect setting. Envision your first dance as husband and wife in our elegant and spacious Bristol Room or Grand Pavilion ballroom, complemented by an inlaid marble dance floor and glowing crystal chandeliers. Picture your guests presented with unsurpassed cuisine and attended to with impeccable white glove service. All this becomes the palette from which we will paint your dreams. Imagine it, and we can make it happen.
Bar/Bat Mitzvah
Your family has waited for this day with proud anticipation, the day your child reaches a milestone in their Jewish education. This is truly a time to celebrate with family and friends, and we at the Rockleigh can expertly orchestrate the party you and your child will remember always. Whether it be an elegant coming-of-age dinner gala for 300 guests in our Grand Pavilion or a rockin' disco party for 150 guests in the Bristol Room, our staff of professionals – working in conjunction with our associates specializing in music, entertainment and décor – can effortlessly design the perfect simcha for you.
Our culinary team can provide either a Continental or Kosher menu, or we can offer Glatt Kosher catering through one of our trusted associate caterers. Our attention to detail and unparalleled service will make this day magical and allow your child to be the guest of honor at the celebration they deserve.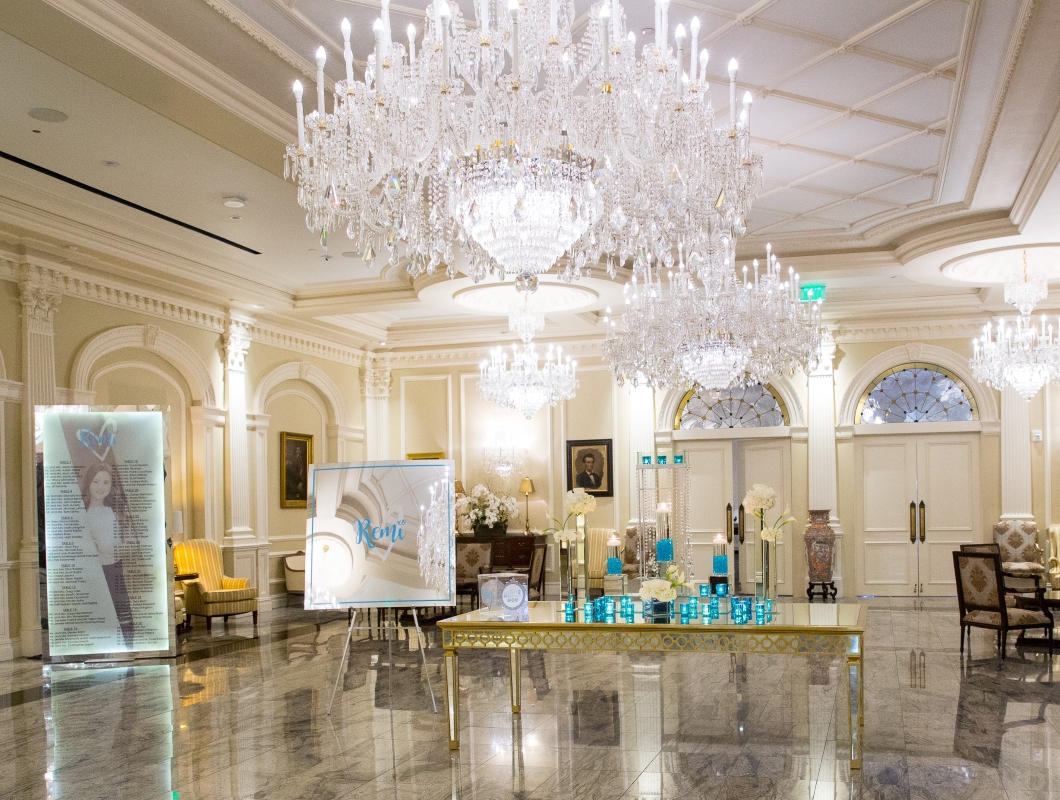 ``What can I say about The Rockleigh, the place...BEAUTIFUL, the people...FANTASTIC, the food...OUTSTANDING! They made our dreams come true!`` -Sonia O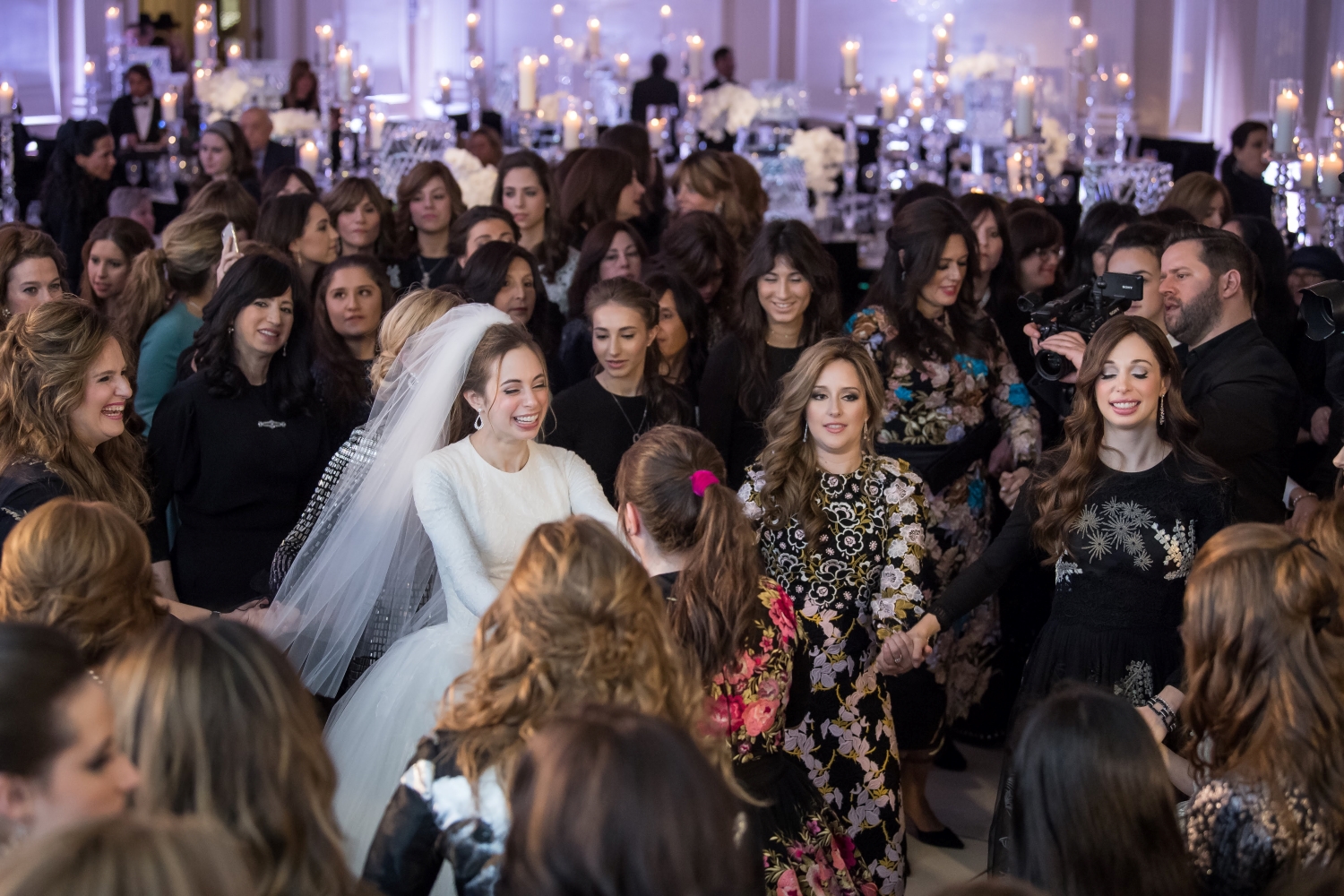 We had a full day event for our Hindu wedding ceremony and reception. This was by far the best decision we made during the wedding planning process. The venue is exquisite, inside and out! We would highly recommend The Rockleigh to anyone looking to have an extraordinary event. -Srijana
Multi-Cultural Events
Our event managers and staff are well versed in the cultural traditions of so many of our guests who celebrate the ethnic customs of their country or religion.
We have hosted many Glatt Kosher, Indian, Russian and Persian events and are very much attuned to the design and arrangement that these events require. We encourage you to share with us the traditions that have been an important part of your life, so that we can bring your family together in the manner in which they are accustomed.
Family Occasions
We at the Rockleigh pride ourselves in having played an important part in many of the milestones in our clients' life journeys. We joined together your families at your engagement party, we surprised you at your bridal shower, we watched you walk down the aisle as husband and wife, we pampered you at your baby shower, perhaps celebrated the Bar or Bat Mitzvah of that child and we toasted you at your 50th wedding anniversary.
Whatever the occasion – large or small – your family will always receive the same level of dedicated commitment to service for which the Rockleigh is known. Our goal is to help you enjoy the journey!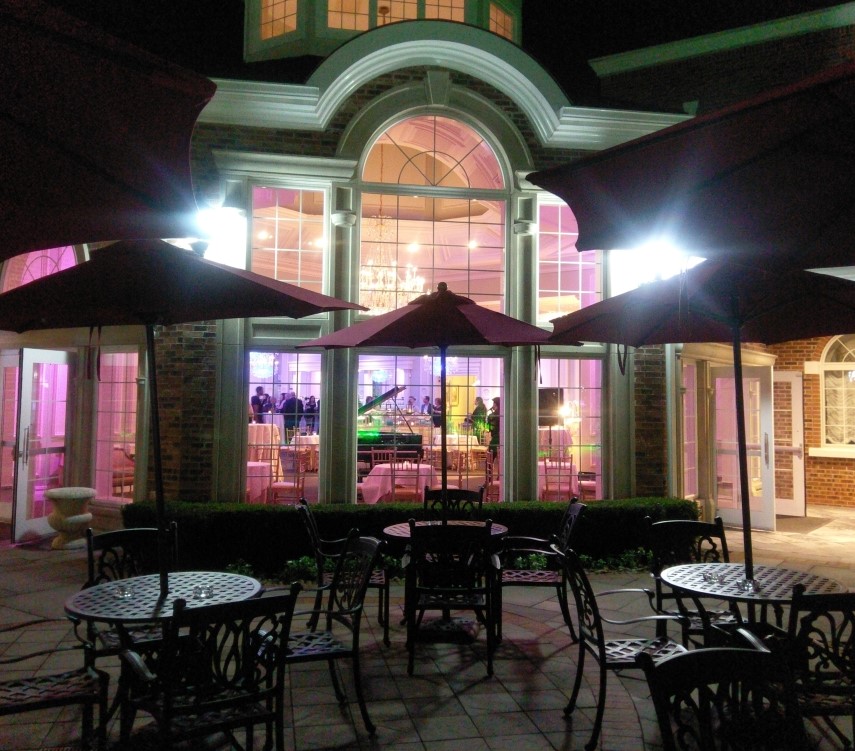 Corporate Events
Because of the Rockleigh's convenient location, ample parking and easy access to local hotel accommodations, we have hosted numerous corporate seminars, organizational galas, school functions, proms, retirement parties, fund-raisers and holiday parties.
The Grand Pavilion with an 850 person capacity is one of the only venues in Bergen County that is capable of hosting large scale corporate events and the Bristol Room can easily be converted into seminar space providing auditorium seating, audio-visual equipment and Wi-Fi access. Our event managers will assist you in planning an event that is certain to impress your guests and, more important, impress your boss.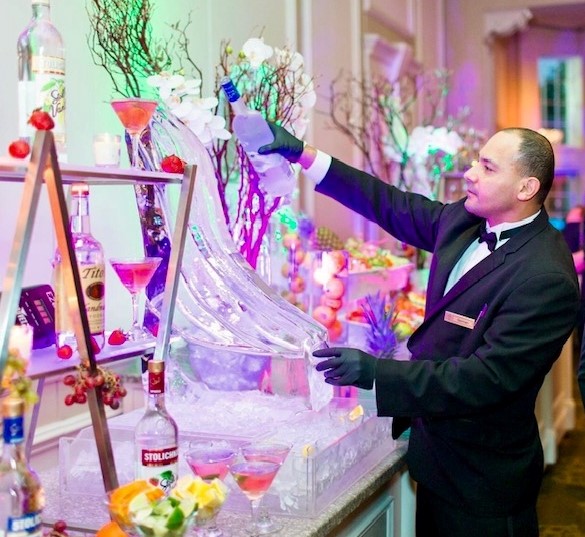 ``We had our school's sweetheart dance at The Rockleigh and the night was beyond perfect! The Rockleigh is absolutely beautiful and the staff was wonderful.``<br /> -Kerry and Meg
OUR PROPERTY
Set amidst its historical setting, surrounded by impeccable gardens, encompassing time-honored architecture and exquisite antique artwork and furnishings; we invite you to experience the sophisticated elegance and old-world charm of the Rockleigh.
Ceremonies
The versatility of the Rockleigh Estate allows you to design an affair that is uniquely yours. With both indoor and outdoor chapels, create the celebration that is perfect for you.
Grand Pavilion

The exquisite Grand Pavilion, hosting 250-850 guests, reflects the grandeur of a stately mansion, yet conveys the warmth and intimacy of a candle lit dinner with friends.
Bristol Ballroom

The majestic marble staircase, accented by the glowing fireplace of the Bristol Room lobby invites your guests into a classically decorated ballroom for parties of 100-275.
The Gardens

Picturesque outdoor ceremony sites become the stunning backdrop for your exchange of vows or religious service. Breathtaking photo opportunities abound! See blog.
Cuisine
At the Rockleigh our highly trained culinary team will create seasonally adjusted menus uniquely patterned to your personal tastes. We offer both Continental and Kosher cuisines, with Glatt Kosher and Indian catering available through our highly recommended associates.
The food was stellar on all counts. More than you could ever ask for, incredibly decadent and an absolute highlight of the evening. -Carrie B
Engaging, creative page and purposeful theme.
Express yourself and your business through this amazing theme
Class aptent taciti sociosqu ad litora torquent per conubia nostra, per inceptos himenaeos. Mauris in erat justo. Nullam ac urna eu felis dapibus condimentum sit amet a augue. Sed non neque elit. Sed ut imperdiet nisi. Proin condimentum fermentum nunc. Etiam pharetra, erat sed fermentum feugiat, velit mauris egestas quam, ut aliquam exam
Recognition
The Rockleigh, a family owned and operated facility, prides itself on its sense of family. Throughout our 25 years of operation, many highly regarded publications have recognized the services we offer. Below, are just a few of our notable recognition & awards throughout 2019.







``Two words to describe our night: magical and flawless.`` -Stefanie M
Contact
Please include in your inquiry the date of your event, the type of event and the number of guests expected. If you prefer to be called or texted please include your mobile number. This will help our event specialists to respond to you in a timely manner. We look forward to hearing from you and sharing the joy of your upcoming celebration!
It's easy to make an appointment!
Simply use the form here to select your preferred appointment date and time and we will contact you to firm it up. Easy as that!
Our Address
26 Paris Avenue
Rockleigh, NJ 07647
Click here for printable directions
Telephone
201-768-7171
Directory
Jerry Puccio, Proprietor
201-768-7171    x114
Gerry Puccio, Jr. Partner & Managing Member
201-768-7171    x125
Fred Puccio, Partner & Managing Member
201-768-7171    x127
Dan Palazzola, Operations Manager
201-768-7171    x112
Bari Stevens Puli, Event Manager
201-768-7171    x122
Mel Zalcman, Event Manager
201-768-7171    x119
Zara Khayatian, Event Manager
201-768-7171    x110
Jeffrey Spivack, Senior Event Coordinator
201-768-7171    x140
Susan Sunshine, Sales & Media Manager
201-768-7171    x121
Cheryl Konstandt, Administrative Assistant
201-768-7171    x120
Lucy David, Administrative Assistant
201-768-7171    x118
Stephanie Rodriquez, Administrative Assistant
201-768-7171    x113
Carlos Rosa, Executive Chef
201-768-7171    x123
Office Fax Number
201-768-5787
Suggested Professionals
A considerable amount of time, effort and energy goes into planning your special celebration. One way to help ensure the success of your event is by engaging florists, musicians, photographers and other vendors who are familiar with the event space, who understand both your needs and ours, and have a proven track record. Therefore, we have assembled this list of vendors who work with us regularly and whom we highly recommend.

Cynthia Fowler
Senior Designer
``Lorem ipsum dolor sit amet, consectetuer adipiscing elit, sed diam nonummy nibh euismod tincidunt itudin, lorem quis bibendum auctor, nisi elit consequat ipsutis sem nibh id elit.``
Cynthia Fowler
Marketing Manager
``Lorem ipsum dolor sit amet, consectetuer adipiscing elit, sed diam nonummy nibh euismod tincidunt itudin, lorem quis bibendum auctor, nisi elit consequat ipsutis sem nibh id elit.``
Cynthia Fowler
PR Manager
``Lorem ipsum dolor sit amet, consectetuer adipiscing elit, sed diam nonummy nibh euismod tincidunt itudin, lorem quis bibendum auctor, nisi elit consequat ipsutis sem nibh id elit.``
Recomended Products
Lorem ipsum dolor sit amet, consectetuer gravida nibh vel velit auctor aliquet. Aenean sollicitudin, lorem quis bibendum auci elit consequat ipsutis sem niuis sed odio sit amet nibh
Latest Tweets
It seams that you haven't connected with your Twitter account
Our Clients
Lorem ipsum dolor sit amet, consectetuer gravida nibh vel velit auctor aliquet. Aenean sollicitudin, lorem quis bibendum auci elit consequat ipsutis sem niuis sed odio sit amet nibh










Simple and clean Solutions
Lorem ipsum dolor sit amet, consectetuer gravida nibh vel velit auctor aliquet. Aenean sollicitudin, lorem quis bibendum auci elit consequat ipsutis sem niuis sed odio sit amet nibh