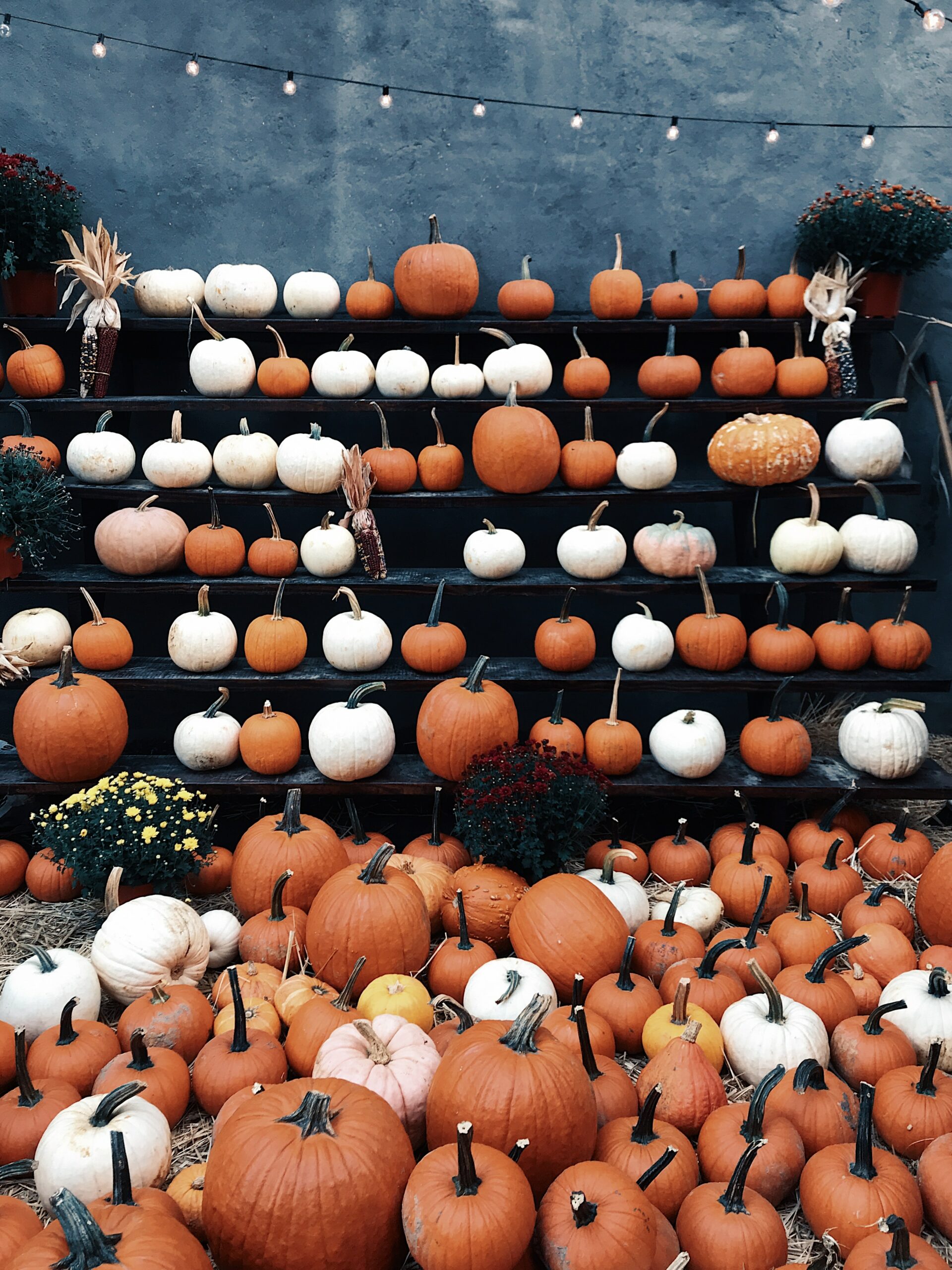 10 Spooktacular Ideas for a Halloween-Themed Wedding
A chill in the air, the rustle of crimson and gold leaves underfoot, and a sense of mystery and romance enveloping everything around – yes, Halloween is a time when the veil between the mundane and the mystical seems too thin. It is this very enchantment and allure that makes a Halloween-themed wedding such an attractive proposition for couples looking to tie the knot in an unforgettable fashion. In this blog post, we explore 10 spooktacular ideas that will make your Halloween-themed wedding the talk of the town!
Whether you're tying the knot at an opulent venue like the Rockleigh Country Club in Rockleigh, New Jersey, or any other location that speaks to your heart, these ideas are sure to leave your guests spellbound. The Rockleigh, with its majestic ballrooms and meticulously manicured gardens, offers the perfect backdrop for a Halloween wedding, effortlessly blending elegance and mystery. Now, let's dive into these spooktacular ideas!
1. Hauntingly Beautiful Invitations:
Your wedding invitation is the first glimpse your guests get into the world you're creating for your special day. Opt for designs that incorporate gothic fonts, dark romance, and iconic Halloween symbols such as pumpkins, bats, and ghosts. You could even add an eerie wax seal or a sprinkle of black glitter to truly set the tone. Let your creativity flow and create invitations that are both a work of art and a sneak peek into the Halloween extravaganza that awaits your guests.
2. Macabre Venue Decor:
The choice of venue plays a significant role in setting the stage for your Halloween-themed nuptials. A venue like The Rockleigh, with its rich history and charm, can be transformed into a gothic paradise with the right touches. Think deep red and black fabrics draped from the ceilings, towering candelabras with flickering candles, and misty dry ice creeping along the floor to create an eerie ambiance. Don't forget to add some spooky props like fake cobwebs, skeleton figurines, and vintage lanterns to complete the look.
3. Bewitching Bridal Attire:
Why stick to traditional white when you can make a statement in a gown or suit that embraces the Halloween spirit? Consider a black or crimson dress with Victorian lace details or a dark suit with gothic accents. The Rockleigh, with its grandeur, will serve as the perfect backdrop to your unconventional attire. You could even add some spooky accessories like a black veil, skull cufflinks, or a blood-red bouquet to take your outfit to the next level.
4. Ghoulishly Glam Makeup and Hairstyles:
Channel your inner Morticia Addams with a makeup look that incorporates smokey eyes and dark, plum lipstick. Add some false lashes and a touch of glitter to really amp up the glamour. Hairstyles can include Victorian-inspired updos adorned with black roses or feathers, or you could let your locks flow in loose waves with a few strategically placed spider hairpins. These glamorous touches will surely elevate your Halloween wedding aesthetic.
5. Sinister Ceremony Touches:
The ceremony is the heart of your wedding day, and there are countless ways to infuse it with Halloween spirit. Consider a vintage, coffin-shaped ring box or swap out the traditional wedding march for a haunting instrumental melody. Incorporate readings from classic gothic literature or have your officiant dress in a Dracula cape. Look for magnificent ballrooms will add an extra layer of grandeur to these unique touches.
6. Otherworldly Photo Ops:
Capture your memories against a backdrop that brings the Halloween theme to life. Imagine a full moon, an abandoned mansion, or a foggy forest as the setting for your wedding photos. The Rockleigh, with its picturesque gardens and stately architecture, offers a variety of spots that will make your photos truly magical. Don't forget to add some fun props like vintage lanterns, black lace parasols, or even a smoke machine to create a hauntingly beautiful atmosphere.
7. Frightful Feast:
Delight your guests with a feast that plays into the Halloween theme. Serve up dishes like beetroot soup (resembling blood), black pasta, or Halloween-inspired cocktails with dry ice. Get creative with the presentation by using skull-shaped molds, cauldron-shaped serving bowls, or even adding edible eyeballs to your dishes. And let's not forget the wedding cake – a masterpiece in itself, adorned with dark flowers, gothic embellishments, and maybe even a few edible spiders crawling up the sides.
8. Spellbinding Entertainment:
Entertainment is key to keeping your guests engaged. Consider hiring performers like magicians, tarot card readers, or even a dance troupe that can perform a "Thriller"-inspired number. Complement these performances with a playlist filled with Halloween classics that'll have everyone on the dance floor. Don't forget to add some interactive elements like a photo booth with spooky props or a pumpkin carving station to keep your guests entertained throughout the night.
9. Mystical Favors:
Thank your guests for being part of your special day with unique, themed favors. Mini crystal balls, black candles, or small vials of potion (flavored liqueurs) are all excellent options. Alternatively, custom-made masks can serve as both a favor and a prop for a masquerade dance during the reception. These little tokens of appreciation will serve as a lasting reminder of the unforgettable Halloween celebration you hosted.
10. Eerie Exit:
End your wedding in a way that leaves a lasting impression. Consider a vintage hearse or a mist-shrouded horse-drawn carriage as your getaway vehicle. Alternatively, you could make a dramatic exit through a tunnel of guests holding sparklers or even release a flock of black balloons into the night sky. It's these final touches that truly bring the theme full circle and make your wedding unforgettable.
When planning a Halloween-themed wedding, the possibilities are truly endless. Let your imagination run wild and don't be afraid to embrace the dark and whimsical side of this spooktacular holiday. But the setting and the atmosphere play a crucial role in bringing your vision to life. This is where The Rockleigh in Rockleigh, New Jersey, with its breathtaking landscapes and luxurious ballrooms, comes into play.
The Rockleigh is a premier wedding venue that seamlessly blends elegance and grandeur, making it the perfect backdrop for your Halloween-themed nuptials. Its meticulously manicured gardens and opulent ballrooms provide endless options for a wedding that is both mystical and memorable. At The Rockleigh, you will find yourself surrounded by a dedicated team that will work with you to ensure every detail is taken care of, allowing you to fully immerse yourself in the celebration and create cherished memories with your loved ones.
Your wedding will be a testament to your unique love story, and the memories created on this day will surely last a lifetime. So, embrace the magic, mystery, and romance that Halloween brings, and let your wedding at The Rockleigh be a celebration that transcends the ordinary, creating an experience that is both hauntingly beautiful and truly memorable. Contact us today to schedule a tour!