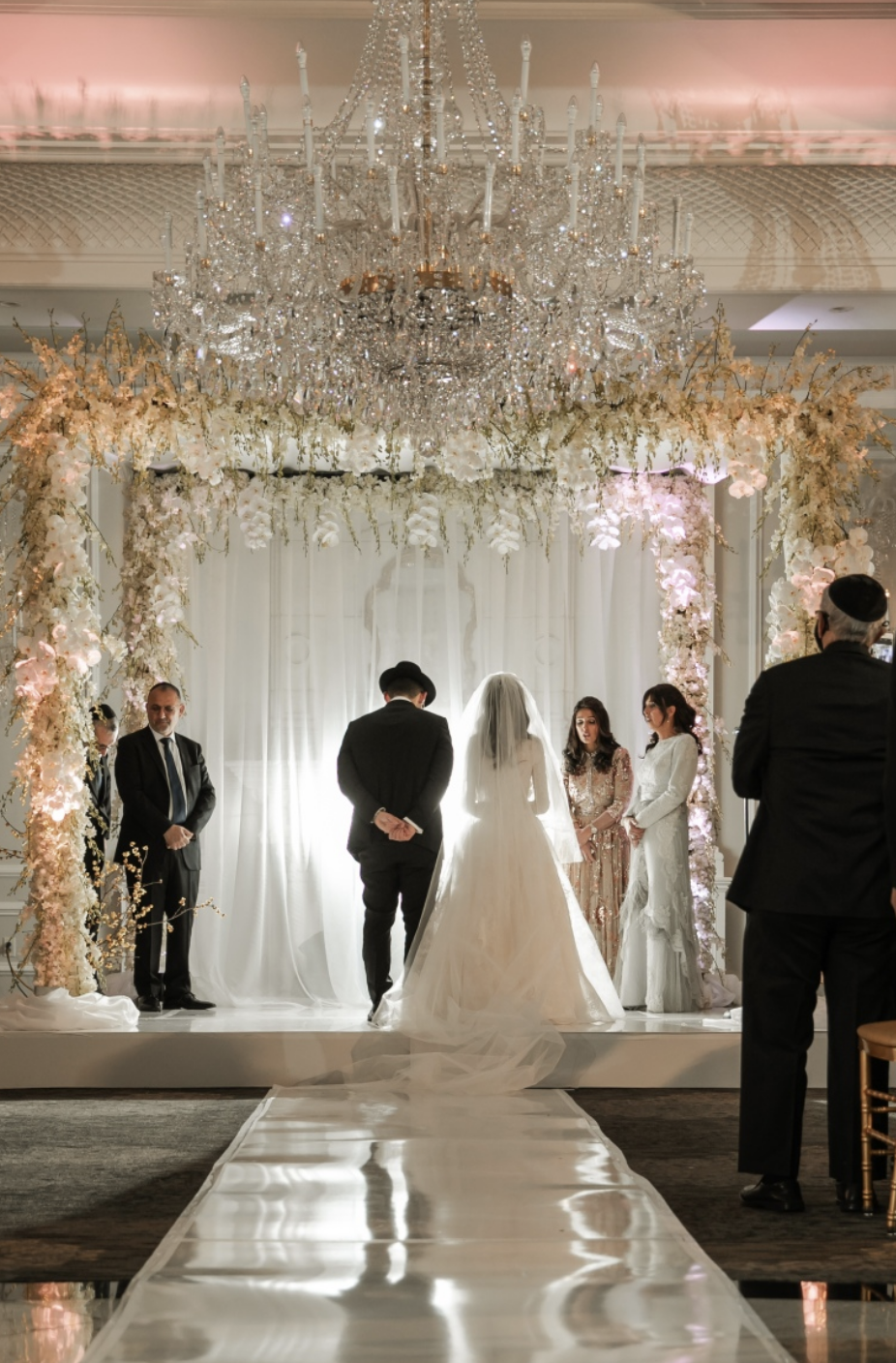 The Ultimate Guide to Planning Your Glatt Kosher Wedding at The Rockleigh
Embarking on the journey of marriage is a significant life event, and for couples in the Jewish community, planning a Glatt Kosher wedding adds a deeply spiritual and cultural dimension to the celebration. This guide aims to navigate the intricacies of organizing a Glatt Kosher wedding, where tradition meets elegance, and religious observance intertwines with festive joy. We'll explore how venues like The Rockleigh in Rockleigh, New Jersey, with their expertise in Jewish customs, can elevate your special day into a memorable, meaningful celebration that honors your faith and heritage.
Understanding Glatt Kosher Requirements
Glatt Kosher is more than just a set of dietary rules; it represents a devout adherence to Jewish religious laws. These laws dictate not only what is served at your wedding but also how it's prepared and presented. Understanding these guidelines is crucial for ensuring that every aspect of your wedding, from catering to venue selection, aligns with the strict standards of Kashrut. This adherence symbolizes a deep respect for tradition and a commitment to maintaining the sanctity of the occasion.
Choosing the Right Venue
Selecting the perfect venue is a crucial step in planning your Glatt Kosher wedding. The Rockleigh emerges as a premier choice, boasting over 25 years of experience in hosting Orthodox and Conservative Jewish weddings. Their understanding of the nuances of traditional Jewish weddings, combined with their luxurious facilities, makes them an ideal choice. The venue offers separate private spaces for the Tisch and Badeken, choices between indoor chapels or outdoor garden settings for the Chuppah, and oversized cocktail areas that gracefully accommodate guests before the main reception. Their ballroom is spacious enough to include a mechitza, catering to the custom of separate dancing, and if your celebration includes a Mitzvah Tantz, arrangements can be made to ensure the tradition is honored beautifully. The Rockleigh's team is dedicated to working with you to incorporate your family traditions and personal touches, ensuring your wedding day is as unique as your story.
Finding a Glatt Kosher Caterer
Catering is a cornerstone of any wedding, but in a Glatt Kosher wedding, it takes on heightened significance. Finding a caterer experienced in Glatt Kosher cuisine is essential. The Rockleigh partners with top-notch Kosher caterers who are adept in crafting a menu that's not only in strict adherence to Kosher laws but also delightful in taste and presentation. Whether you desire traditional Jewish dishes or more contemporary fare, these caterers have the expertise to create a menu that's both respectful of the dietary laws and appealing to a diverse palate.
Ceremony Considerations
The wedding ceremony, or the Chuppah, is a profoundly sacred moment in a Jewish wedding. Collaborating with your Rabbi, you can incorporate traditional elements that are meaningful to you and your family. The Rockleigh offers beautiful settings for your Chuppah, whether you envision an intimate ceremony indoors or a grand one in their lush gardens. Each setting provides a serene and dignified atmosphere, fitting for this momentous occasion.
Accommodating Religious Practices
It's important that your wedding venue can accommodate the specific religious practices and customs of a Jewish wedding. The Rockleigh's experience in hosting Jewish weddings makes them adept at understanding these needs. They provide facilities for the Tisch and Bedeken, arrangements for a mechitza during the reception, and ensure all practices align with Orthodox and Conservative customs.
Music and Entertainment
Music and entertainment play a pivotal role in celebrating a Jewish wedding. It's essential to choose bands or DJs familiar with Jewish traditions and music. The Rockleigh's spacious dance floor is an ideal setting for the traditional Hora dance, allowing guests to joyfully celebrate with the newlyweds. Their state-of-the-art sound systems ensure that every note of music adds to the festive atmosphere.
Decor and Theming
Decorating your wedding venue should reflect a blend of your personal style and the elegance inherent in Jewish traditions. The Rockleigh offers various elegant decor options that can be tailored to your specific theme, ensuring the setting is both majestic and in harmony with the sanctity of a Jewish wedding.
Guest Accommodations
Ensuring the comfort of your guests, especially if they are traveling from afar, is key. The Rockleigh, situated in the picturesque town of Rockleigh, NJ, is accessible and offers solutions for guest transportation and nearby lodging. Their team can assist in making arrangements that ensure a comfortable and enjoyable experience for all your guests.
Planning and Coordination
Given the complexities of a Glatt Kosher wedding, having a planner with experience in Jewish weddings can be invaluable. The event coordinators at The Rockleigh, skilled in Jewish wedding customs, will collaborate with your planner to ensure every detail is meticulously planned and executed.
Final Thoughts
Planning your Glatt Kosher wedding is an endeavor that weaves together the threads of tradition, faith, and personal expression. At The Rockleigh, this weaving is done with meticulous care and profound respect for the customs that define Jewish matrimonial celebrations. The Rockleigh team's deep understanding of Glatt Kosher requirements, combined with their commitment to excellence, ensures that your wedding is not just an event, but a beautiful tapestry of ceremonies and celebrations that resonate with the essence of Jewish heritage.
In selecting The Rockleigh as your venue, you are choosing a partner experienced in the delicate balance of honoring tradition while providing a modern, luxurious experience. Their facilities cater to every aspect of a Glatt Kosher wedding, from private spaces for religious ceremonies like the Tisch and Badeken to grand ballrooms capable of accommodating a mechitza for separate dancing. The versatility of the venue allows for both intimate gatherings and lavish receptions, all within the framework of Glatt Kosher standards.
Beyond the physical amenities, what truly sets The Rockleigh apart is their dedication to making your special day as unique as your love story. Their team is not just knowledgeable about Jewish traditions but is passionate about bringing them to life in a way that reflects your personal style. Whether it's customizing the menu with their Kosher caterers or arranging the decor to suit your taste, every detail is handled with the utmost care and attention.
As you embark on this joyous journey of marriage, The Rockleigh stands ready to ensure that your wedding day is not only a celebration of your union but also a reflection of your cultural and religious identity. It's here, amidst the elegance and beauty of this premier venue, that your Glatt Kosher wedding will unfold, surrounded by loved ones and steeped in the rituals that have been cherished for generations.
The Rockleigh isn't just a venue; it's a place where memories are made, where traditions are honored, and where the start of your new life together is celebrated with grandeur and grace. Your wedding day will be more than just an event; it will be a landmark moment that honors your past, celebrates your present, and looks forward to a future filled with love, happiness, and shared traditions.